READ
The Top UBS AG Employees

List of notable or famous UBS AG employees, listed alphabetically with photos when available. This list is a directory of the best UBS AG employees, showcasing only the most prominent UBS AG employees of all time. This list features past and present top UBS AG managers, including both current and retired UBS AG executives and alumni. Well-known UBS AG staff along with current and former UBS AG employees were and still are crucial to the company's success, as without these hard working men and women UBS AG would never be what it is today.
People include everything from Marissa Mayer to Sergio Marchionne.
This renowned UBS AG employees list answers the questions, "What famous people have worked at UBS AG?" and "Who are the most famous UBS AG employees?"
Blair W. Effron (born 1962) is an American financier. Effron co-founded Centerview Partners, a boutique investment banking firm based in New York City. Centerview has offices in London, New York, Los Angeles and San Francisco. Centerview Partners is a leading independent investment banking and advisory firm. The firm provides advice on mergers and acquisitions, financial restructurings, valuation, and capital structure to companies, institutions and governments. Effron is also active in Democratic Party politics and was a prominent supporter of John Kerry's 2004 presidential campaign. ...more on Wikipedia
Age: 57
Birthplace: Poughkeepsie, New York
see more on Blair Effron

Gary P. Brinson is a former investor and money manager. He is the founder of Brinson Partners a Chicago-based asset management firm acquired in 1994 by Swiss Bank Corporation, the predecessor of UBS. Prior to retiring in 2000, Brinson would run the asset management division of Swiss Bank Corporation and later UBS Global Asset Management. He is the co-author of two books on global investing and has authored numerous articles on an array of investment topics. Brinson has been called one of the investment field's "Living Legends" alongside investors such as George Russell, Jr., Warren Buffett, and Bill Gross. ...more on Wikipedia
Age: 76
Birthplace: Seattle, Washington
see more on Gary P. Brinson
John P. Costas (born January 27, 1957) is an American businessman, banker and trader. He is the former Chairman and CEO of UBS Investment Bank where he oversaw the growth of the Swiss bank's investment banking franchise globally from 2000 to 2005. From 2005 through 2007, Costas was the Chairman and CEO of Dillon Read Capital Management, a UBS proprietary trading unit and alternatives management company. In August 2012, Costas retired from the PrinceRidge Group, a boutique securities firm he founded in 2009. He now is the managing member of Costas Family Holdings, a private investment firm. ...more on Wikipedia
Age: 62
see more on John P. Costas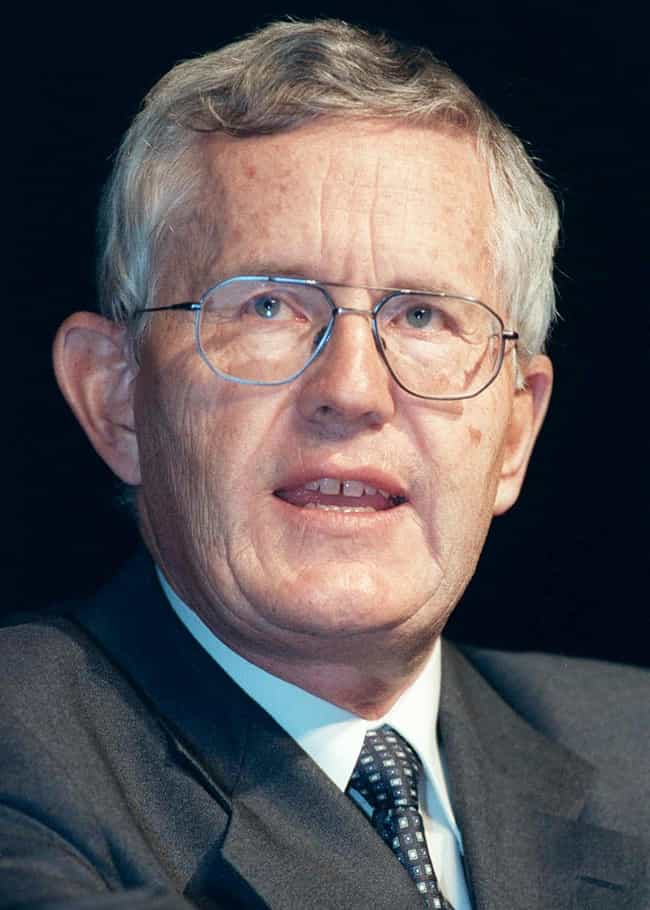 Kaspar Villiger (pronounced Caspar Feeleeger) (born 5 February 1941) is a Swiss businessman, politician and former member of the Swiss Federal Council (1989–2003). ...more on Wikipedia
Age: 78
Birthplace: Pfeffikon, Switzerland