Anime Underground Completely Normal Anime About Everyday Life

502 votes
188 voters
5k views
14 items
Follow
Embed
List Rules Vote up the run-of-the-mill anime series with the best stories of normal people doing normal things.
Huge explosions. Alien warriors. Magical adventures. These are staples of many anime series and films, but you won't find any of that here. That's because this is a list of totally normal, everyday anime. While much of the anime genre is defined by larger than life characters performing astounding feats, some of the most popular anime out there deals with normal people living normal lives. Whether that involves cooking, farming, forming a band, or swimming, anime about normal life provides viewers with incredible stories about everyday people - a lot like slice of life anime.
Keep reading below to see great examples of totally normal anime.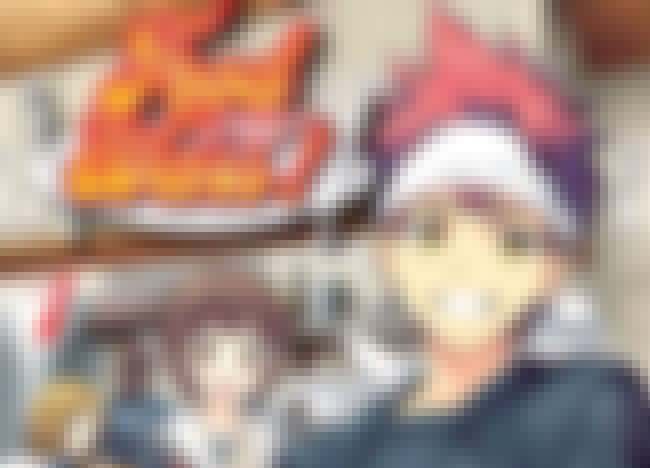 A story as old as time, Shokugeki no Soma is about a son trying to surpass his father in life. After his father closes down their restaurant to pursue a new career, middle school culinary whiz Soma Yukihira lacks a venue to practice his craft. Spurred by a challenge from dear old dad, Yukihira enrolls in the prestigious Totsuki Culinary Academy. While only 10% of students graduate from Totsuki, Yukihira's passion for cooking (and finally defeating his father in a cook-off) drives him forward. Shokugeki no Soma follows the protagonist as he meets new friends, improves his cooking skills, and fights his way out of his father's shadow.
Also Ranked
#49 on The Best Anime Series of All Time
#7 on The Best Anime With Tournaments
#11 on The Best Shonen Jump Anime of All Time
#15 on The Best Anime on Crunchyroll

Agree or disagree?
see more on Food Wars: Shokugeki no Soma
This high school anime follows the competition between the rival swim clubs at Iwatobi High School and Samezuka Academy. Based on the novel, High Speed!, the series highlights the beauty of swimming, with a focus on the freestyle swimming of Haruka Nanase (hence the show's name, Free!).
The four main characters (Haruka, Makoto, Nagisa, and Rin) have known one another since elementary school, and friendship is one of the show's core themes. Even though Rin Matsuoka - Haruka's rival since childhood - is captain of the Samezuka Academy swim club, the characters maintain a constant respect for one another.
Also Ranked
#94 on The Best Anime Series of All Time
#38 on 25+ Anime With Great Rewatch Value

Agree or disagree?
see more on Free! - Iwatobi Swim Club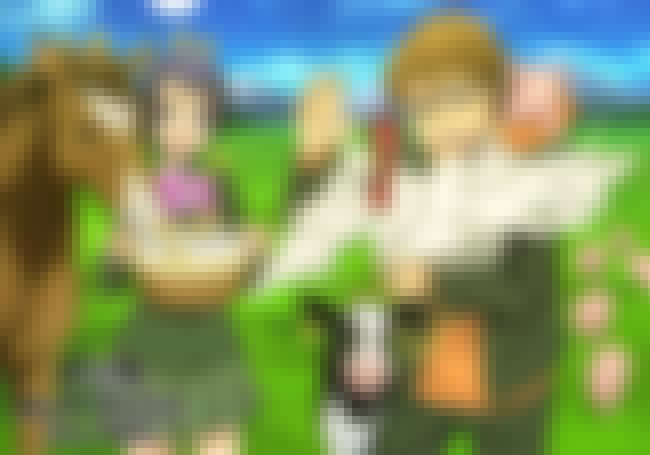 This series is a classic fish-out-of-water narrative depicting the life of high school student Yuugo Hachiken. After failing his exams and getting rejected from his dream high school, city dweller Yuugo enrolls at Ooezo Agricultural High School in the country.
The conflict of this anime revolves around Yuugo's uncertainty in life. While most of his classmates have set plans for their careers and futures (whether that be taking over family farms or breeding prize race horses), Yuugo remains adrift in life. As the series progresses, he slowly becomes acclimated to his new life, and tries to understand the value of an agricultural existence.
Also Ranked
#33 on The Best Anime Streaming on Netflix

Agree or disagree?
see more on Silver Spoon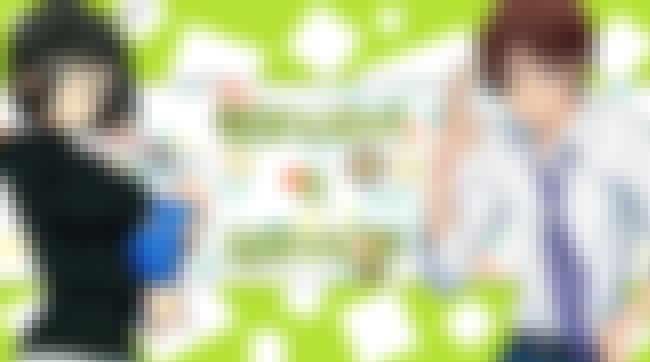 Servant x Service deals with the challenges of angry citizens, wacky co-workers, and office romances. The series follows three young people as they begin their careers in the civil service. The main protagonist applies to work as a public servant in order to exact vengeance on the official who approved the name her parents gave her. This is actually super justified. Here's her full name - or at least as much of it as she's ever been able to say:
Yamagami Lucy Kimiko Akie Airi Shiori Rinne Yoshiho Chihoko Ayano Fumika Chitose Sanae Mikiko Ichika Yukino Reina Eri Ai Tamiko Chikage Emilia Julia Shizue Erina Chisa Yumeka Natsuki Ranran Rieko Setsuri Chikako Azumi Marina Hideko Chiaki Misaki Naomi Campbell Miku Yuka Masako Sachiko Nana Mutsumi Haruka Yuna Shimako Yukie Rin Sakura Kanna Wakana Hazuki Honami Ruri Mihane Momoka Himari Nozomi Futaba Mayuyu... (And on and on.)
Also Ranked
#42 on The Best Anime With Adult Protagonists

Agree or disagree?
see more on Servant X Service