Anime Underground
Completely Normal Anime About Everyday Life

Updated October 13, 2018
3k votes
1.1k voters
35.8k views
14 items
List Rules Vote up the run-of-the-mill anime series with the best stories of normal people doing normal things.
Huge explosions. Alien warriors. Magical adventures. These are staples of many anime series and films, but you won't find any of that here. That's because this is a list of totally normal, everyday anime. While much of the anime genre is defined by larger than life characters performing astounding feats, some of the most popular anime out there deals with normal people living normal lives. Whether that involves cooking, farming, forming a band, or swimming, anime about normal life provides viewers with incredible stories about everyday people - a lot like slice of life anime.
Keep reading below to see great examples of totally normal anime.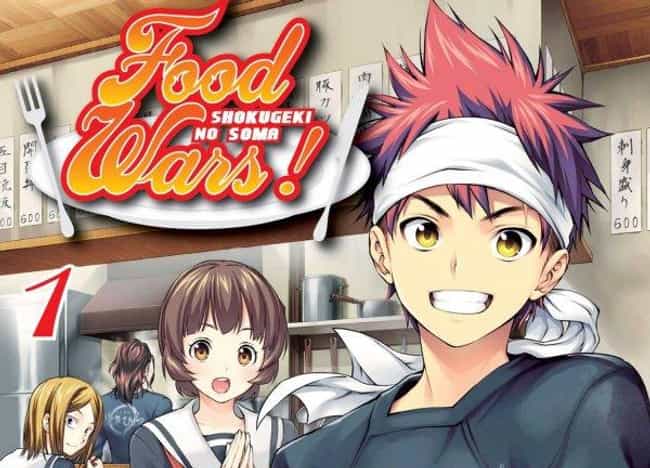 A story as old as time, Shokugeki no Soma is about a son trying to surpass his father in life. After his father closes down their restaurant to pursue a new career, middle school culinary whiz Soma Yukihira lacks a venue to practice his craft. Spurred by a challenge from dear old dad, Yukihira enrolls in the prestigious Totsuki Culinary Academy.
While only 10% of students graduate from Totsuki, Yukihira's passion for cooking (and finally defeating his father in a cook-off) drives him forward. Shokugeki no Soma follows the protagonist as he meets new friends, improves his cooking skills, and fights his way out of his father's shadow.
Where to watch
Barakamon Follows a Disgraced Calligrapher on His Journey to Find His Own Style
After punching an elderly gallery curator for calling his work unoriginal, 23-year-old professional calligrapher Sei Handa relocates to a small village in the Goto Islands to "chill out" at the behest of his father. Hot-tempered and sometimes childish, Handa's nature is at odds with the anime's title, Barakamon, which translates to "easy-going person." Yet as the series progresses and Handa begins to form relationships with the villagers, particularly a group of young friends, he begins to mellow out and find his own style as an artist.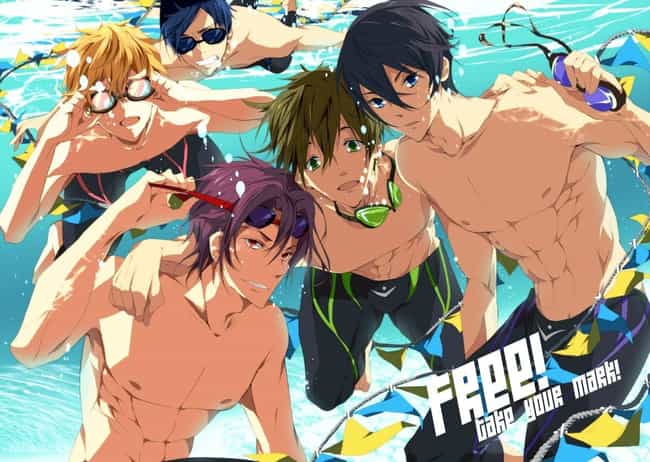 This high school anime follows the competition between the rival swim clubs at Iwatobi High School and Samezuka Academy. Based on the novel, High Speed!, the series highlights the beauty of swimming, with a focus on the freestyle swimming of Haruka Nanase (hence the show's name, Free!).
The four main characters (Haruka, Makoto, Nagisa, and Rin) have known one another since elementary school, and friendship is one of the show's core themes. Even though Rin Matsuoka - Haruka's rival since childhood - is captain of the Samezuka Academy swim club, the characters maintain a constant respect for one another.
Where to watch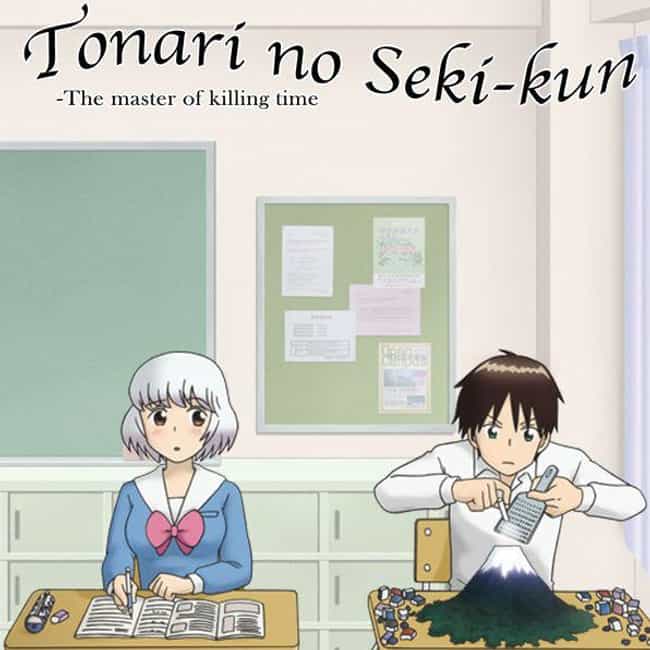 Man, there is a lot of anime about high schools. Here, we find our protagonist Rumi Yokoi trying her best to navigate her way through school while being constantly distracted by her desk neighbor, Toshinari Seki. Seki spends his days setting up elaborate games and puzzles at his desk, much to the chagrin of Rumi. While Seki almost never gets caught by his teachers, he seems to always ensnare Rumi in his shenanigans, hindering her schooling in the process.