Entertainment
All Of Trace Adkins's Movie & TV Roles, Ranked

403 votes
57 voters
2.3k views
20 items
Trace Adkins's new movie Bennett's War marks a good time to examine his best performances. The film is a heartfelt story about an injured soldier who enters a motocross competition in an effort to save his family from financial ruin. Adkins does sensitive work as the soldier's father who doesn't want to lose his farm, but doesn't want his boy to risk his life, either. It's a sizable role to which he brings great depth.
Of course, Adkins is most well-known as a singer. In fact, the man is one of the biggest country superstars around. He's had twenty hit singles, including three #1 hits on the country charts: "Ladies Love Country Boys," "You're Gonna Miss This," and "(This Ain't) No Thinkin' Thing." He has sold millions of albums over the course of his career, which now spans more than two decades.
Like a lot of singers, though, he was bitten by the acting bug. Trace Adkins's filmography includes several Westerns, some dramas, a couple of comedies, and two horror movies. He has appeared not only in film, but also on TV, and even in animation, providing voice work for King of the Hill and Moonbeam City. Interestingly, he is often cast as a villain, perhaps due to his deep, gravelly voice and 6' 6'' height. When he's not playing a baddie, Adkins tends to portray a wise character who offers advice to someone else.
Vote up the best Trace Adkins performances from the list below, whether in television or film.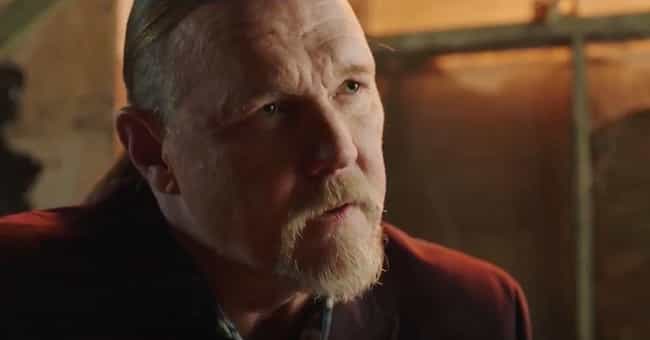 Adkins plays Scott Brickell, the manager of Christian rock band MercyMe in 2018's I Can Only Imagine, a biopic about the group's lead singer, Bart Millard. He issues some wisdom and tough love to Bart at key points in the film. Because Adkins is a musical superstar in real life, there's a sense of authenticity to his performance. In his hands, we really believe Scott knows what he's talking about.
I Can Only Imagine was both a critical and box office hit. It's rated "fresh" at Rotten Tomatoes and earned $83 million in North America.

Was this a great performance?
see more on I Can Only Imagine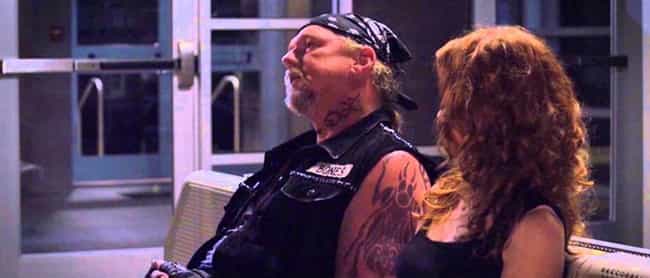 Adkins shows a comedic side in the 2014 faith-based comedy Moms' Night Out. The film is about a group of mothers who leave their children with their husbands and set out for an evening of guilt-free fun. When things go awry, one of the stressed-out moms gets some sage advice from Bones.
Adkins is a natural playing the biker, who looks tough on the outside but is actually a big softie inside. His scene provides the turning point in the film, as he offers clear thinking, while also delivering the story's message of faith.

Was this a great performance?
see more on Moms' Night Out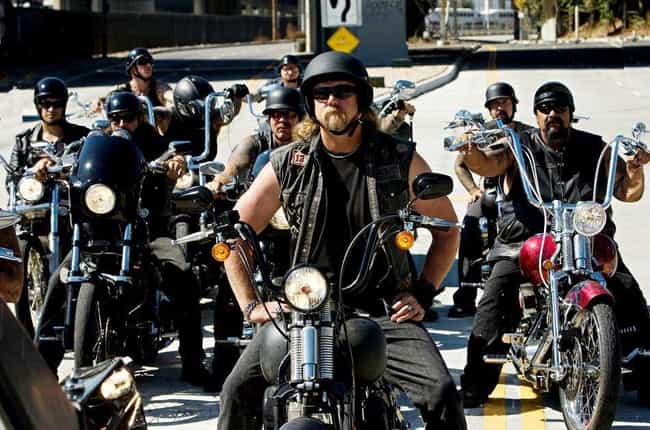 Released in 2011, The Lincoln Lawyer stars Matthew McConaughey as Mick Haller. He's a slightly shady attorney who comes to believe his rich client is a very guilty man. Adkins plays Eddie Vogel, one of his other clients. Eddie is a biker who has repeatedly been acquitted of crimes thanks to Haller's legal finesse. The singer earned good reviews for his supporting role.

Was this a great performance?
see more on The Lincoln Lawyer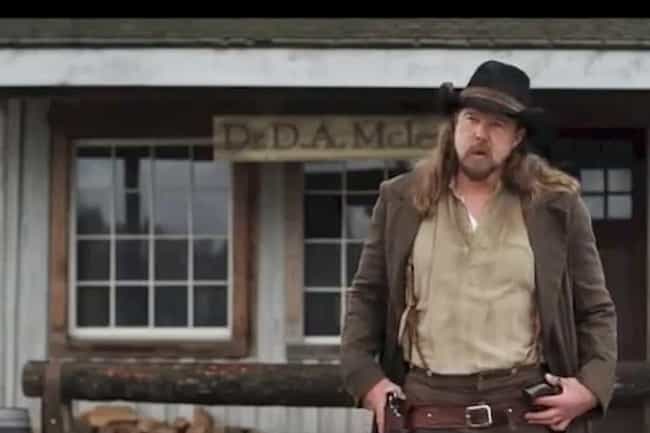 Adkins has the title role in The Virginian, released in 2014. His character, also known as "South," is a rancher and former orphan who comes to question the violent life taught by the cattle baron who raised him. He also discovers a shocking secret about his adoptive father.
It's a role that requires a lot of introspection, as South has to re-evaluate the way he's lived for a long time. Adkins makes him someone we care about, even though we know he's done questionable things.

Was this a great performance?