Watchworthy
Tracy Jordan Quotes

Updated August 15, 2019
411 votes
89 voters
26.8k views
24 items
The best Tracy Jordan quotes are below and include hilarious sayings by the '30 Rock' character, played by Tracy Morgan. Tracy Jordan has issues. He's erratic, self-centered and, most of the time, totally misguided. Tracy is a movie star (sort of), and he's certainly got the attitude for it. This list includes some of the most memorable lines ever uttered by Tracy Jordan on NBC's comedy series '30 Rock.' If you see your favorite quote on the list, by all means, vote it up. And if your personal favorite Tracy Jordan quote isn't listed, add it.
Tracy Jordan definitely has mental health problems. He's not all there. Example? He's a "Jedi" in the pilot episode of '30 Rock,' and he runs into L.A. traffic in his undies, wielding a toy light saber, to make sure everyone on the 405 knows it. His early life was rough. At one point, Tracy confesses that his neighborhood was so bad, a "pack of wild dogs took over and successfully ran a Wendy's" restaurant. Jordan also believes in several conspiracy theories, including one about the Black Crusaders. He explains that this is a secret organization that includes Bill Cosby, Condoleezza Rice Rice and Gordon from 'Sesame Street.'
Tracy Jordan: He believes you should "live every week like it's 'Shark Week," he thinks vampires are awesome golfers - and he hopes that some day, pigeons will finally have some self-respect. And he also hopes to own an island one day, just like other "crazy A-listers" Nicolas Cage, Celine Dion and...Charles Widmore.
Enjoy these awesome Tracy Jordan '30 Rock' quotes!
Data-driven recommendations based on voting from over 40 million monthly visits to Ranker.
Try the free app
Vampires: World's Greatest Golfers
I believe that vampires are the world's greatest golfers but their curse is they never get a chance to prove it!"
Should this be higher or lower?
Blind Guy Bites a Police Horse
I've seen a blind guy bite a police horse! A puppy committed suicide after he saw our bathroom! I once bit into a burrito and there was a child's shoe in it! I've seen a hooker eat a tire! A pack of wild dogs took over and successfully ran a Wendy's! The sewer people stole my skateboard! The projects I lived in were named after Zachary Taylor, generally considered to be one of the worst presidents of all time! I once saw a baby give another baby a tattoo! They were very drunk!
Should this be higher or lower?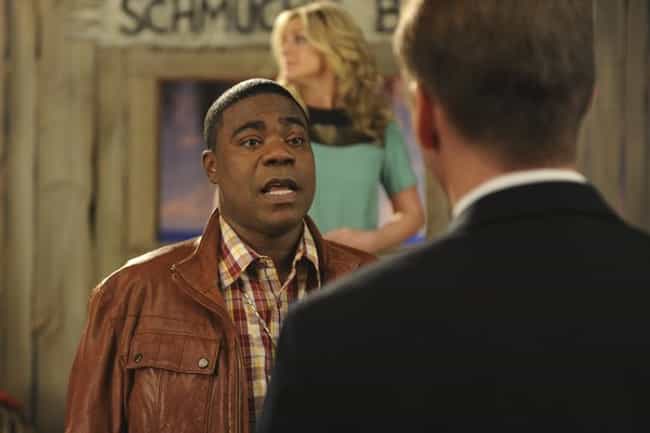 The Black Crusaders are a secret group of powerful Black Americans. Bill Cosby and Oprah Winfrey are the chief majors, but Jesse Jackson, Colin Powell and Gordon from 'Sesame Street,' they're members, too, and they meet four times a year in the skull of the Statue of Liberty. You can read about that on the Interweb.
Should this be higher or lower?
What is this, Horseville? Cause I'm surrounded by naysayers. Wordplay!
Should this be higher or lower?