History
16 Bizarre Facts About King Ludwig II, The Most Extreme Fanboy of All Time

European history is littered with eccentric royals whose wild behavior is almost too crazy to believe. King Ludwig II of Bavaria had a reputation for weird royal habits. As one of the most infamous European royals who met a mysterious end, Ludwig's life is full of fascinating and tragic facts, stories, and anecdotes.
Though strange Ludwig II stories have shaped modern perceptions about this fairytale king, his life was more complicated than supposed fits of madness. He ruled Bavaria when his kingdom lost its autonomy, thanks to the unification of Germany and the establishment of the German Empire. He was probably unsuited to royal life, preferring to dream up fantastic, storybook castles than go about the practical work of ruling a kingdom in transition.
Part of the mystique and tragedy surrounding Ludwig stems from his appearing as a king out of time, in some ways. He was backward-looking, falling hard for the mythical operas of Richard Wagner and conjuring up medieval castles to which he could retreat from the demands of modern life. His untimely, violent death in 1886 anticipated the end of the 19th century, when a world came crashing down a few decades later during World War I.
Of all the bizarre European royals and Asian rulers who fill the pages of history, Ludwig II of Bavaria was perhaps the most tragic.
He Didn't Get On With His Parents, Calling His Mom His Predecessor's Consort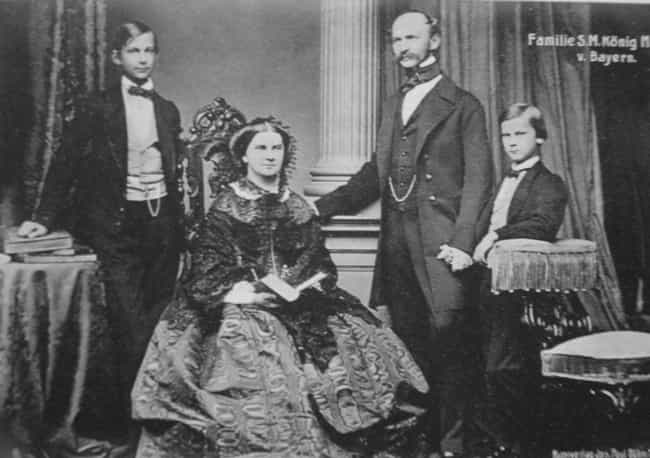 Ludwig was a deeply imaginative, dreamy child, and neither of his parents were sensitive to his personality. As the son and heir of his father, King Maximilian II of Bavaria, Ludwig had a lot of pressure placed on his slender shoulders. Maximilian was, by all accounts, particularly hard on the Crown Prince – he sought to mold a disciplined future leader, and so saw to it his son had a strict upbringing. So strict, in fact, that at one point, all of Ludwig's toys were taken away. Ludwig's relationship with his mother was not much better: as an adult, he referred to her as "my predecessor's consort."
No One Knows How He Died, But His Body Was Found Floating In A Lake
On the evening of June 13, 1886, shortly after his deposition and arrest, Ludwig wanted to take a walk around Berg Castle's grounds. Accompanying him was Dr. Bernhard von Gudden, head of Munich Asylum and one of the psychiatrists employed to declare Ludwig insane. The two men never returned from the walk. Instead, their bodies were found floating in Lake Stamberg, by the castle.
Though Ludwig's death was officially ruled a suicide, many question this. It's possible Ludwig killed himself and Gudden drowned while saving him, though it's equally plausible they died in a scuffle as Gudden attempted to assassinate Ludwig. Another theory alleges Ludwig was assassinated by government agents, who killed Gudden because he was a witness. Whatever happened the night of June 13, 1886, one thing is perfectly clear: we will probably never know.
He Admired Marie Antoinette And Had Imaginary Conversations With French Royals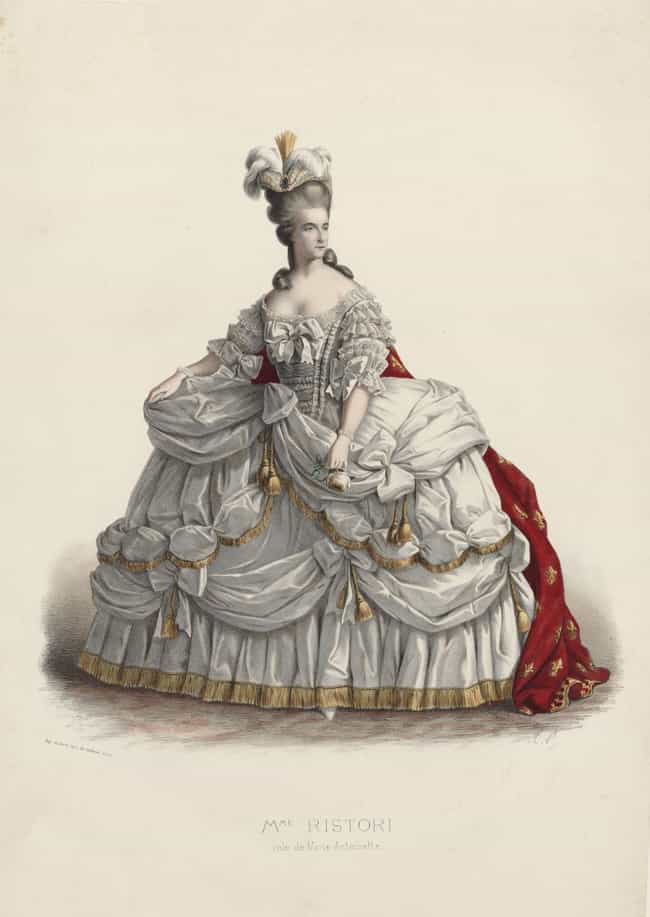 Ludwig had a statue of Marie Antoinette, who he greatly admired, on the grounds of his Linderhof castle. He had a habit of stroking its cheek whenever he passed by, and would speak to it. He also had a dining table at which he at dinner alone, though demanded at least four places be set, so he could have conversations with long-dead French royals like Louis XV, Marie Antoinette, and Mme de Pompadour. He was once overheard saying, in French, "Really, there are times when I wouldn't swear you are not mad."
He May Have Been In Love With Composer Richard Wagner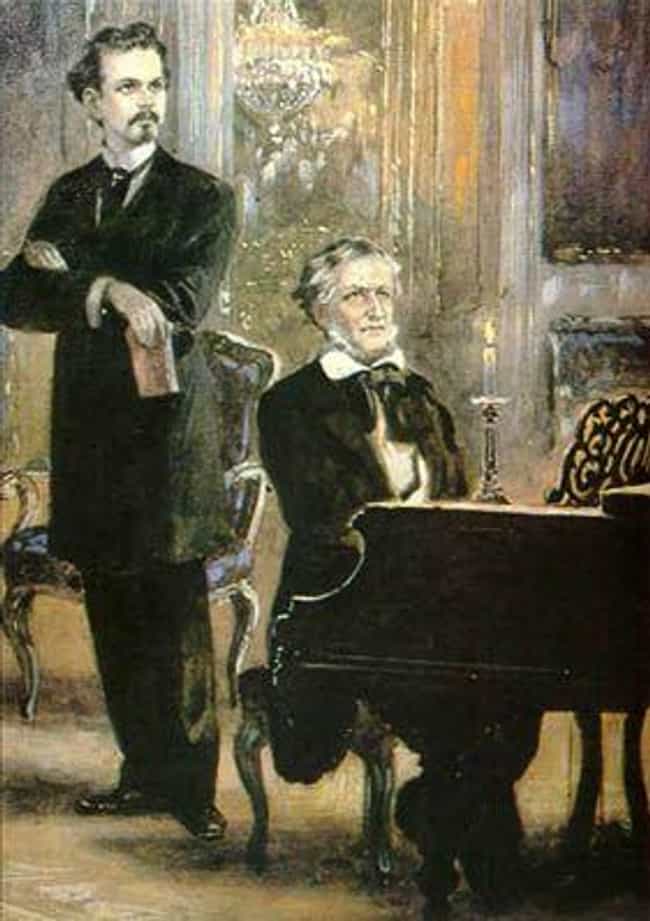 One of the most important patronage relationships of the 19th century was undoubtedly that of Ludwig II and German composer Richard Wagner. From adolescence, Ludwig was obsessed with Wagner's epic music. The composer looked deep into German folklore and legends to give Germany a national mythology. His operas were of knights, dragons, damsels in distress, star-crossed lovers, and the inescapable webs of fate. Ludwig ate it all up.
Once Ludwig became king, he was a passionate defender of the arts, and gave generously to his musical idol, paying for Wagner's home in Switzerland and financing an opera house at Bayreuth for his operas. He even considered abdicating the throne to follow around his idol like a lap dog, or as one might follow Phish on tour. Wagner persuaded him to stay on the throne.
Ludwig and Wagner exchanged letters when they were not in one another's company. Though Wagner was in love with his wife - and perhaps more interested in Ludwig for the young royal's funds than his ideas about opera - Ludwig was nonetheless smitten. Their letters are honest, desperate, and some scholars even suspect Ludwig was in love with the composer, who was 32 years his senior.