Weird History 13 Heartbreaking Stories From Joaquin Phoenix's Tragic Family

Joaquin Phoenix is a wildly controversial actor. He's been simultaneously praised as a master of his craft—winning both a Grammy and a Golden Globe for his work on Walk the Line—and slammed for faking a mental illness in a two-year ruse put on for a fake documentary. However, Joaquin's controversial nature comes as no surprise, considering his shocking family history. From narrowly escaping the Family International Cult (formerly known as the Children of God), to the untimely death of River Phoenix outside the Viper Room in 1993, the Phoenix family is plagued with misfortune.
Joaquin is the middle child in a family of five. His mother Arlyn, a Manhattan divorcee, moved to California in 1968 where she met Joaquin's father, John Lee Bottom, while hitchhiking. After having River, Joaquin's eldest brother, the Phoenix family joined the infamous Children of God cult.
The Phoenix clan escaped the cult and eventually moved to Hollywood, where they launched the careers of all five of their children: Joaquin, Rain, Summer, Liberty, and River, who was the first to find mega-stardom after his role in Stand By Me.
Joaquin's family may have been destined for Hollywood fame, but trouble, heartbreak, and addiction also run deep in their veins. To be frank, the Phoenix family may very well be one of the most tragic broods in Hollywood history.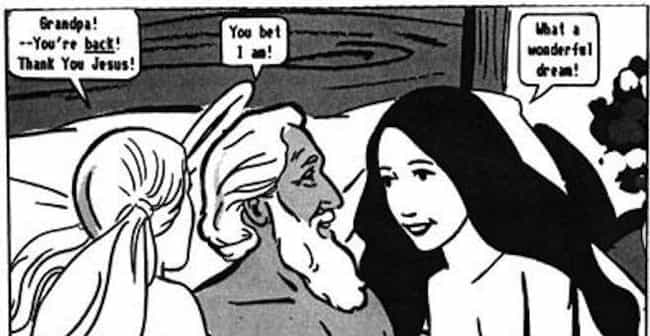 The Family Was Part Of A Cult That Sexually Abused Children
Arlyn Phoenix and John Lee Bottom were hippies who got wrapped up in a bizarre sex cult called Children of God. At the time, they couldn't have known the degree to which the cult's teachings would damage their young children.
According to Gavin Edwards, author of River Phoenix's biography Last Night at the Viper Room: Phoenix and the Hollywood He Left Behind, the newly-formed cult encouraged:
Children as young as three were encouraged to 'play' sexually with their parents and other adults... But even greater emphasis was put on the children stimulating each other; they could pair off for sexual exploration at night, after prayers but before bed.
River Phoenix famously told Details magazine that he wished he had waited to "make love," which he says he first did at age four with other "kids."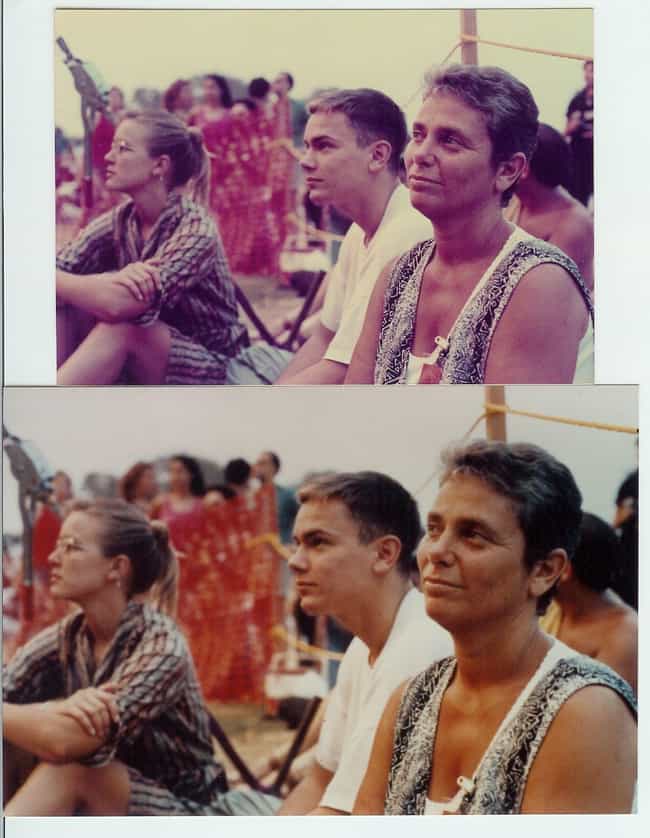 The Phoenix Family Lived In A Rat-Infested Shack For Years
The Phoenix family still went by the surname Bottom when they joined the Children of God and moved to Crockett, Texas, to live in the cult's main commune. It was here that Rain Phoenix was born, and the family patriarch John Bottom was designated the cult's Archbishop of Venezuela and the Caribbean.
Once this happened, the family moved to San Juan, Puerto Rico, where they were basically paupers begging on the street for change. After nearly two years, they settled in Caracas, Venezuela, where they lived in poverty while preaching the cult's message. According to a book on the subject by Maxim Furek, the family lived in a rat-infested slum that had no toilet.
When Joaquin Phoenix was three years old, the family left the cult and moved to the outskirts of Caracas. Despite the change of location, they were still living in poverty and resided in a filthy, decrepit beach hut.
The Family Escaped A Cult By Sneaking Into The US On An Ocean Freighter
Arlyn Phoenix grew disillusioned with the Children of God when the cult started preaching that women should use sex to recruit male members. She admitted, "The guy running it got crazy. He sought to attract rich disciples through sex. No way." The family had to escape. They first moved into a home outside of the Venezuelan commune, then stowed away on a freighter headed to the United States.
According to Maxim Furek, in 1978, the Phoenixes were smuggled back into America on a toy-filled freighter that dropped them in Englewood, Florida. Once there, they changed their names from Bottom to Phoenix to symbolize the beginning of their new lives.
The Children Sang On Street Corners To Afford Food
The Children of God didn't pay their missionaries, so Joaquin Phoenix's family was never very well off. As the family followed the cult across the United States and South America, money became extremely tight, and the children were forced to become street performers to make ends meet.
According to River Phoenix's biographer, Joaquin and his siblings would sing on street corners for loose change.
"At an early age, River was busking on street corners, trying to spread the word and proselytize for the cult. But if he didn't bring home enough loose change that day, the family wasn't going to eat," the biographer told NPR.