Weird History
Though She Suffered Abuse, Shirley Temple's Story Is A Model Of Child Star Resilience

Updated September 27, 2019
1M views
12 items
In the 1935 film The Little Colonel, Shirley Temple tap-danced down a staircase with Bill "Bojangles" Robinson, and into the hearts of millions. The curly-haired, dimple-cheeked child sang sweetly of life on the good ship Lollipop, but Temple's real life was anything but smooth sailing. From the first time she appeared on the screen in 1932, she was mistreated and abused both psychologically and sexually. Hollywood tried to hide the flagrant abuses, but many have been well-documented.
Before she retired at the age of 22 in 1950, Temple made dozens of Hollywood films. To accomplish this, she constantly had to fight off lecherous Hollywood moguls who forced themselves on her. On top of that, her first husband cheated on her repeatedly, and her father spent the fortune she had earned without her knowledge or consent. Despite living a life filled with turmoil, Temple wrote in her memoir, Child Star: An Autobiography, that she emerged from this series of traumatic events unscarred. Hollywood is full of tragic stories, but this one thankfully has a happy ending.
From Age Three, Temple Endured Horrific Work Conditions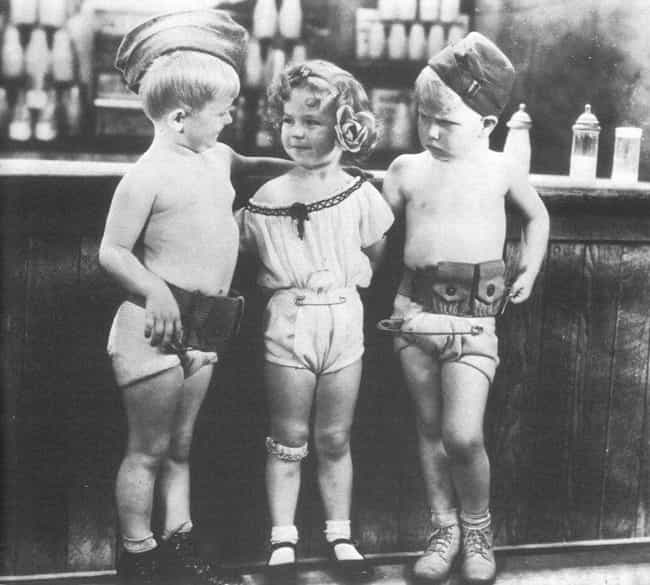 When Shirley Temple appeared in 1932's War Babies — her first credited role — she was only three years old. The film was one of the Baby Burlesks, a series of eight shorts that satirized major motion pictures, film stars, celebrities, and current events. In these often sexually suggestive one-reelers, children mimic adults. They dress in adult costumes, but wear diapers fastened with large safety pins. For that particular short, Temple played the part of a sex worker named Charmaine.
In her autobiography, Temple recalls the film series as "a cynical exploitation of our childish innocence." If any of the two dozen children in Baby Burlesks misbehaved, they were locked in a windowless sound booth dubbed the "punishment box," where they'd be forced to sit on a block of ice. Temple was sent to the box several times, but she says, "far as I can tell, the black box did no lasting damage to my psyche. Its lesson of life, however, was profound and unforgettable. Time is money. Wasted time means wasted money means trouble."
Unfortunately, it seems as though the creators of the Baby Burlesks shared Temple's "time is money" attitude. The young star was once forced to work the day after she underwent an operation to lance her eardrum, and on another occasion was made to dance on a badly injured foot.
MGM Producer Arthur Freed Exposed Himself To Temple When She Was 12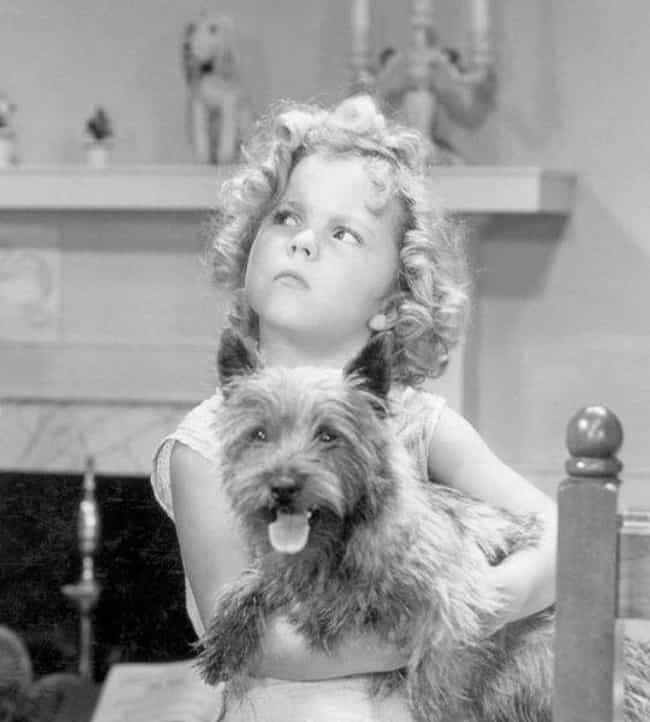 Shirley Temple achieved international stardom with the release of Bright Eyes in 1934. Between 1935 and 1938, she was the world's top box office star, leaving Clark Gable in second place. By 1940, however, her best films with 20th Century Fox were behind her. After two box-office flops, Fox dropped her contract.
That same year, and at the tender age of 12, she signed with Metro-Goldwyn-Mayer. At the time, MGM reportedly ran their child stars into the ground by forcing them to shoot film after film so the studio could capitalize on their youthful talent. Tragically, this wasn't the only way in which key MGM employees exploited the young star.
Temple wrote in her autobiography that on her first visit to MGM, she met one of the studio's producers, Arthur Freed. During a private meeting, Freed unzipped his trousers and exposed himself to her, saying, "I have something made just for you." She responded by giggling nervously, and he threw her out of his office. Freed went on to produce films such as Annie Get Your Gun (1950) and Singin' In The Rain (1953).
When Temple Was 17, Producer David O. Selznick Tried To Assault Her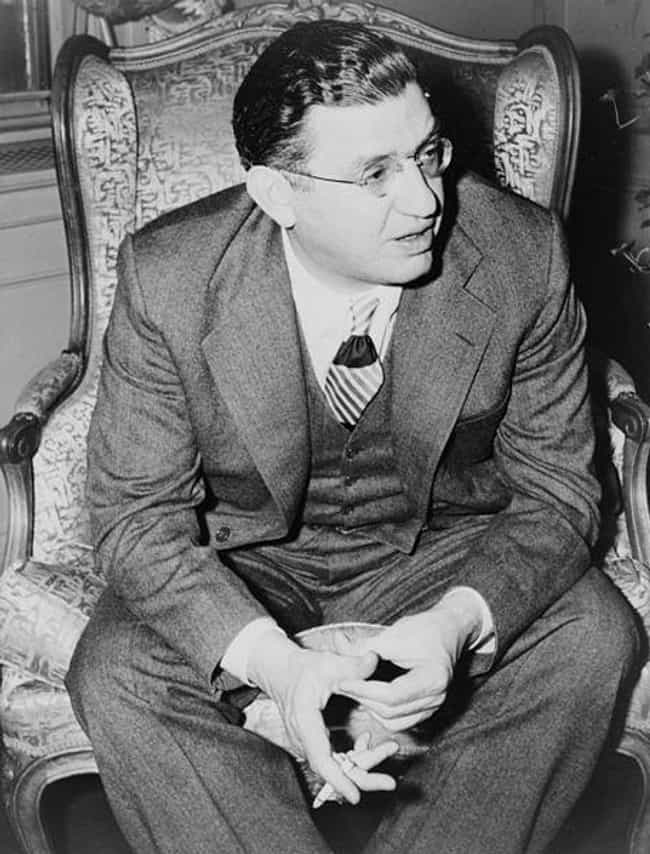 Anita Colby was artistic director for producer David O. Selznick of Gone with the Wind fame. She warned Temple to be careful if she "found him [Selznick] in stockings." Temple writes in her autobiography Child Star that this gave her "the impression that casual sex could be a condition of employment" with Selznick.
Indeed, it seems it was, as evidenced by an encounter Temple had with him when she was 17:
Coming around my side of the desk, he reached and took my hand in his. Glancing down, I saw the telltale stocking feet. Pulling free, I turned for the door, but even more quickly he reached back over the edge of his desk and flicked a switch I had learned from Colby was a remote door-locking device. I was trapped. Like the cartoon of wolf and piglet, once again we circled and reversed directions around his furniture. Blessed with the agility of a young dancer and confronted by an amorous but overweight producer, I had little difficulty avoiding passionate clumsiness.
Temple Constantly Fought Off Sexual Predators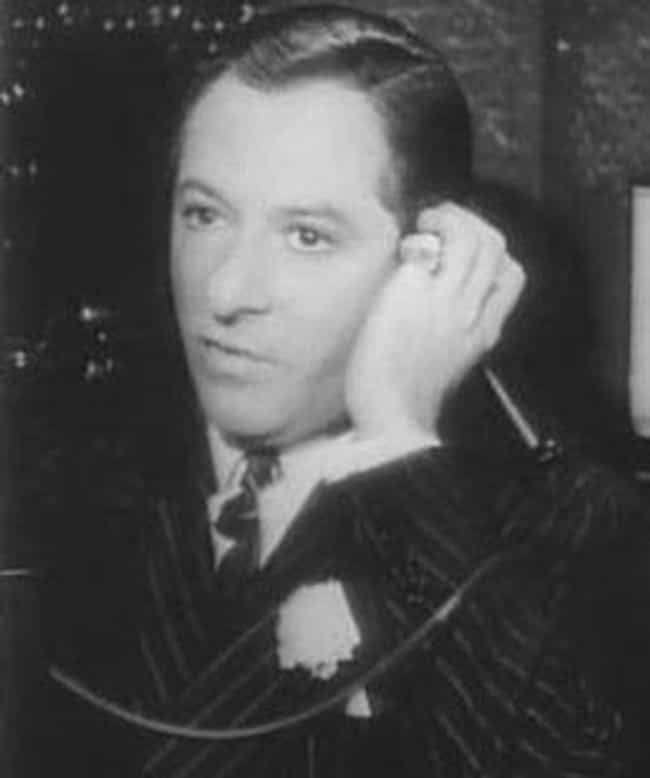 For the entirety of her brief film career, Temple was forced to fight off sexual predators, as she was regularly groped, threatened, and terrorized by men. After she rebuked one Hollywood producer for his advances, he responded, "Look, I'm going to be a big executive. We're going to have to get along... What I had in mind was just a workplace formality."
"It may be in your contract, but not mine," she replied.
"Sex is like a glass of water," the man she simply refers to as "Wizard" continued. "You get thirsty, you drink. You want sex, you have it."
Then there was the beloved comedian George Jessel, who once invited her to his office to "discuss a key role" in his upcoming film:
We were standing a pace apart, eyeball to eyeball. In one swift movement he opened his trousers and, with a sudden reach, encircled me with one arm… I could feel his other hand groping to lift my shirt. Hard on the heels of the Wizard, this new assault seemed unreal, but little could I do but thrust my right knee upward into his groin... Pain, disgust, and hate flickered across his face, but I felt no mercy. More and more the adult movie business seemed populated with a bunch of copulating tomcats.