Movie Quotes

Trainwreck Movie Quotes

135 votes
101 voters
39.5k views
6 items
Trainwreck movie quotes tell the story of one free-spirited modern chick who learns that there's more to life than partying and promiscuity. The romantic comedy was written by Amy Schumer, who also stars, and directed by Judd Apatow. Trainwreck rolled into theaters on July 17, 2015.
In Trainwreck, Amy (Amy Schumer) lives life in New York City on her own terms. She has a good job at a men's magazine, great friends and an active sex life, though she's no fan of monogamy. So while it's fun to binge drink with friends (including Vanessa Bayer) and sleep with hot guys (including John Cena), she's not looking to settle down anytime soon.
But when Amy is tasked by boss Dianna (Tilda Swinton) to interview a doctor to pro athletes Aaron Connors (Bill Heder) and the two quickly fall for one another, things get tricky. Can Amy leave her loose party life and finally settle down with Aaron? Stranger things have happened.
Also featuring Brie Larson, Colin Quinn and LeBron James,
Trainwreck
hits theaters already showing other films including
Ant-Man
,
Minions
,
Self/less
, and
Boulevard
.
Gordon: Girls, your mother and I are getting divorced. Monogamy isn't realistic.
Young Amy and Kim: [together] Monogamy isn't realistic.
Gordon: Again!
Young Amy and Kim: [together] Monogamy isn't realistic!
...
Amy: I didn't understand that word at the time but now, I know exactly what he was talking about.
After her parents broke up when she was young, Amy learned that monogamy is highly overrated. It was this moment that, while she didn't know it then, would help shape her own adult life.
Should this be higher or lower?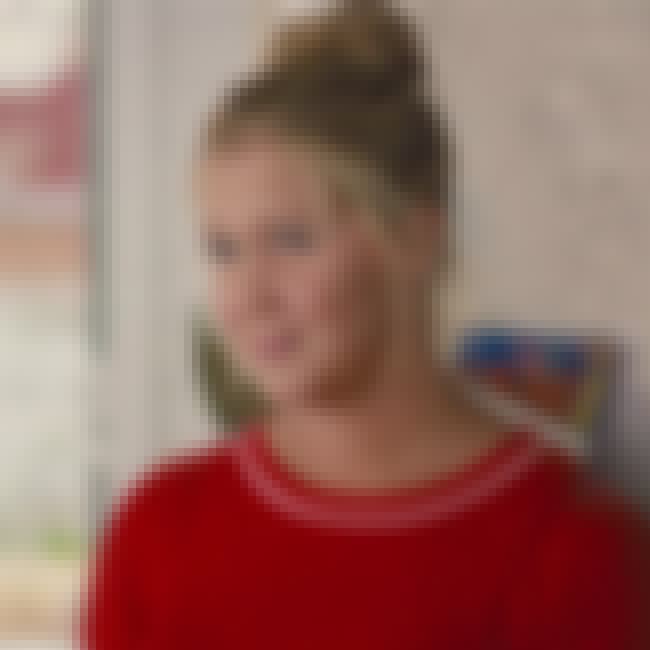 Amy: Ooh, I like Tom's sweater. Does he teach computer in a church basement?
Kim: Don't get all threatened just because you don't understand the concept of marriage!
Amy: You dress him like that just so no one else wants to have sex with him? That's cool.
Amy picks on her sister's husband, Tom, and his conservative wardrobe choices. Amy never misses any chance to make a joke, especially with those close to her.
Should this be higher or lower?
Aaron: So you're doing the article on me?
Amy: Mmmhmm
LeBron James: Sorry to interrupt. We watching Downton Abbey later?
Aaron: LeBron, I'm being interviewed.
LeBron James: Listen, I'm watching it tonight cause I'm not going to practice tomorrow and all the guys are talking about it and I'm left out.
Amy: All!
Aaron: You follow sports?
Amy: Sports? I love them.
Aaron: Who's your favorite team?
Amy: The Orlando Blooms...
Aaron: Do you want to go get a drink?
Amy: Yeah
When Amy meets Dr. Aaron Connors when arriving to interview him, the two, aside from an interruption by LeBron James, hit it off. Surely after their one-night stand, finishing that article will be a bit awkward.
Should this be higher or lower?
Obviously Sick or Something
Amy: What am I doing? I slept at the doctor's place last night.
Nikki: You never spend the night. What were you, blackout drunk?
Amy: No, I had like two drinks... Three, max... Four, now that I'm tallying.
Nikki: Cause you're on antibiotics or something?
Amy: Oh my god, he's calling me.
Nikki: Why would he call? You guys just had sex.
Amy: This is Amy. I think you butt dialed me.
Aaron: No, I dialed you with my fingers.
Amy: He called me on purpose.
Nikki: Hang up! He's obviously like sick or something.
Aaron: I was calling to say I had a really good time last night and was wondering if you wanted to, um, hang out again.
Nikki: I'm going to call the police.
Amy and Nikki freak out when Aaron intentionally phones Amy after their evening together. Neither seem to understand that this is a perfectly normal thing to do and their cheesy reaction goes overboard to prove that.
Should this be higher or lower?