Graveyard Shift
Stories From Trent Reznor And Marilyn Manson's Friendship

In the mid-1990s, there were no rock stars that captured the dark hearts of young people like Marilyn Manson and Trent Reznor. The goth idols toured together, made music, and brought chaos with them wherever they went. Their friendship culminated in Manson's 1996 Antichrist Superstar, a brooding, chest punch of an album that unleashed a torrent of hate on Middle America.
The friendship between Manson and Reznor has had its ups and downs over the last two decades, and many of their craziest stories are told in Manson's autobiography - including anecdotes about Reznor and Courtney Love. The two goth rockers have also shared their personal history with the media, and since both men are still alive and kicking, they may yet have more to share.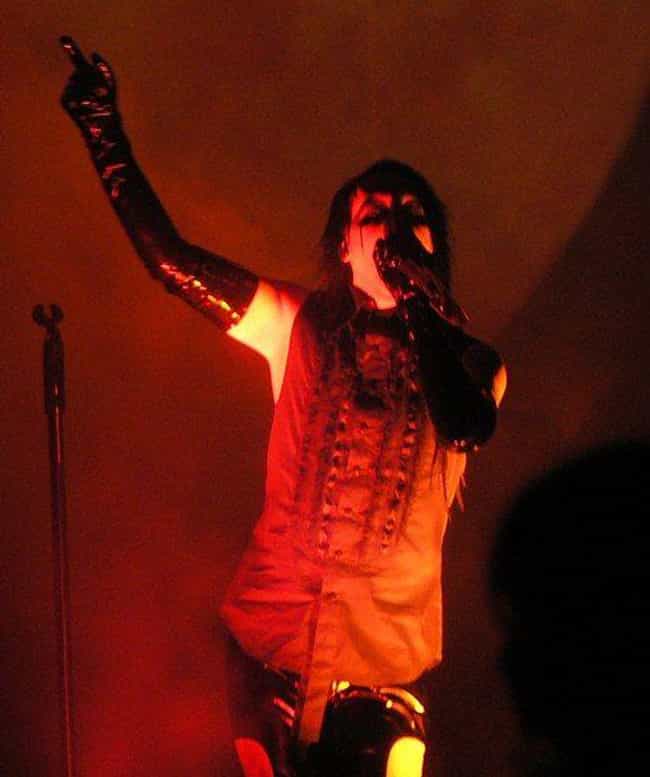 Manson First Met Reznor As A Journalist, Then Became His Opening Act
Before Manson was the extravagant gothic rock star that he is today, he was a music journalist in Florida writing for the magazine 25th Parallel. In his autobiography, Manson writes that the first time he met Reznor, the latter was "sulking" in the corner of a club:
Once we started talking, he thawed and became affable. But I was just another journalist. Talking to me was as good a way as any for him to [pass] time before a show in a city where he knew no one. The next time Trent Reznor came to town, I was his opening act.
A few chapters later, Manson described their second meeting, in which they were no longer on separate sides of the stage. Manson and the Spooky Kids opened for Nine Inch Nails at Club Nu in Miami, and the two had a brief conversation while Manson was tripping on acid:
After the show, which I don't even think Trent Reznor watched, I ran into him backstage. "Remember me?" I asked, trying to pretend like I wasn't tripping, though my ultradilated eyes probably gave it away. "I interviewed you for 25th Parallel." He politely pretended he remembered me, and I gave him a tape and scurried away before I could say anything too stupid.
Manson Pretended To Play Guitar In NIN's 'Gave Up' Video
In an interview with Empyrean Magazine, Manson says he returned to Florida in 1992 broke and worried that his band was going nowhere. That day he received a phone call from Renzor's manager who wanted to hear a demo of the band.
Days after receiving the demo, Reznor called Manson to tell him he was recording in the Sharon Tate house before inviting him to Los Angeles. In his autobiography, Manson wrote:
It was funny because when I first met him I told him that one of my dreams was to record "My Monkey," our revision of a Charles Manson song, at the house where Sharon Tate had lived. I liked the irony of it. And lo and behold, Trent was there now. He said, "Why don't you come out? We're shooting a video for one of my songs, and I want you to play guitar in it."

I told him, "Well, I don't really play guitar." But I went out there anyway and pretended to play guitar in a video that was never actually released.
The video was eventually released by Reznor on the Nine Inch Nails YouTube page. A young Manson can be seen pretending to play guitar in a recording studio set up in the home where Tate and her friends were slain.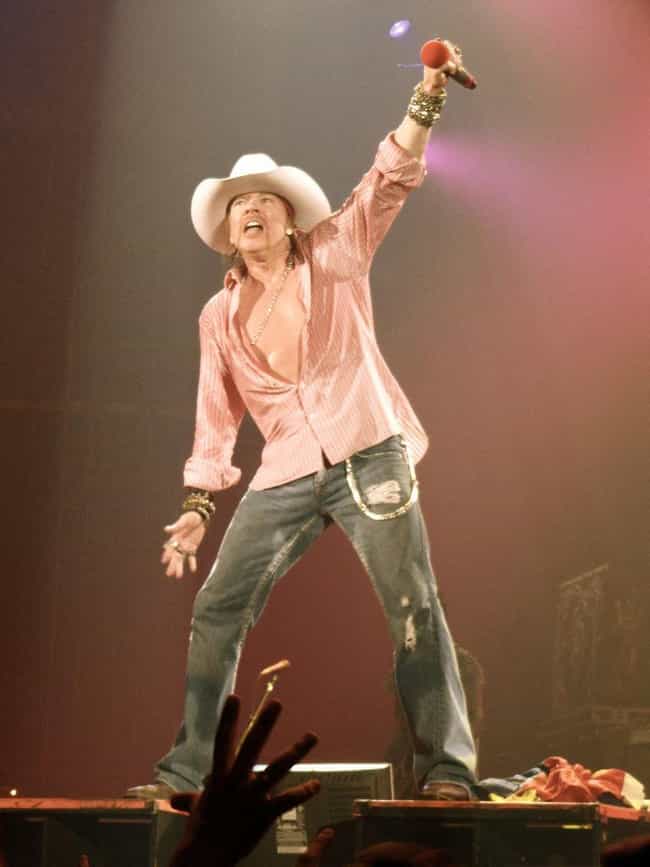 Reznor Introduced Manson To Axl Rose
While Manson is regarded as a total rock star today, early in his career he was just a guy with a dream who was tagging along with Reznor to different shows. In an interview with Empyrean Magazine, Manson claimed he was introduced to Axl Rose from Guns N' Roses at a U2 concert, and that the singer allegedly ripped off his idea for covering a Charles Manson song. Manson told the magazine:
Trent took me to a U2 concert one night and backstage I met Axl Rose. He was very neurotic and was telling me all about his psychological problems, his split personalities, and I felt like, "This guy's a total f*cking flake." Being the overzealous type, I started telling him about my band anyway. And I said, "You know we do this song 'My Monkey' and it's an adaptation of a Charles Manson song off his album Lie."

And he's like, "I never heard of that before."

I told him, "You should check out the album, it's cool." And lo and behold six months later Guns N' Roses put out [the album The Spaghetti Incident?] and Axl Rose covers "Look at Your Game, Girl" from the Lie album.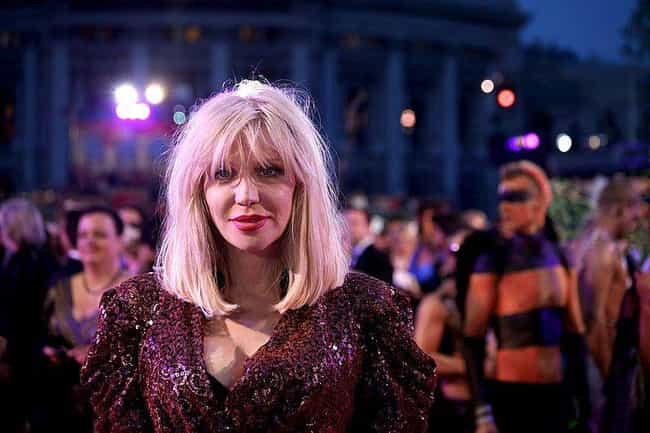 Manson Met Courtney Love When Reznor Added Hole To Their Tour
One of the many rock stars whom Manson has had a tempestuous, on-and-off relationship with is Courtney Love from Hole. The two have traded barbs in the press, said absolutely terrible things about one another, and also defended each other.
It's as strange a relationship as Manson and Reznor's, and it's fitting the two were introduced while on tour with Nine Inch Nails. Manson wrote in his autobiography:
I think my first real experience in the rock and roll world came in Cleveland the day that Hole joined the tour. The lineup was actually Marilyn Manson, Hole, and Nine Inch Nails. Courtney showed up late. She had flown in and was completely wrecked when she got to the concert...
After she finished, she decided to come into our dressing room because we had adjoining ones. She was pretty much just in her underpants and her bra, and lying around sprawled out, high or drunk. I'm not sure which, probably a combination of both... So I kept my distance. I'm not sure if I was scared of her or if I just didn't want to get involved.