Entertainment
What Celebrities Looked Like On TRL Vs. What They Look Like Today

Updated September 11, 2019
974.8k views
15 items
MTV's TRL is time capsule filled with overly straightened hair, low-rise jeans and Carson Daly's black painted nails (may they rest in peace). Though the original TRL is just a distant memory, the celebrities who appeared on MTV's hit countdown show have gone on to have incredible careers – from Beyoncé rising from the ashes of Destiny's Child to Shakira quietly becoming one of the most successful Latin-American artists in history.
But in all honesty, fans have forgotten about what celebrities looked like on TRL, and boy are they some of the most memorable moments from Total Request Live. Will anything ever be as good as Justin Timberlake's ramen noodle hair? What about that time Britney Spears scandalously showed off her belly button ring? Kim Kardashian used to wear Uggs! With all the hair-crimping, platform shoes, and terrible '90s and '00s fashion, stars who were on Total Request Live were icons of an era where guy-liner reigned supreme and Von Dutch trucker hats were an acceptable choice for a night out.
Here are some TRL celebrities then and now. Don't say you weren't warned!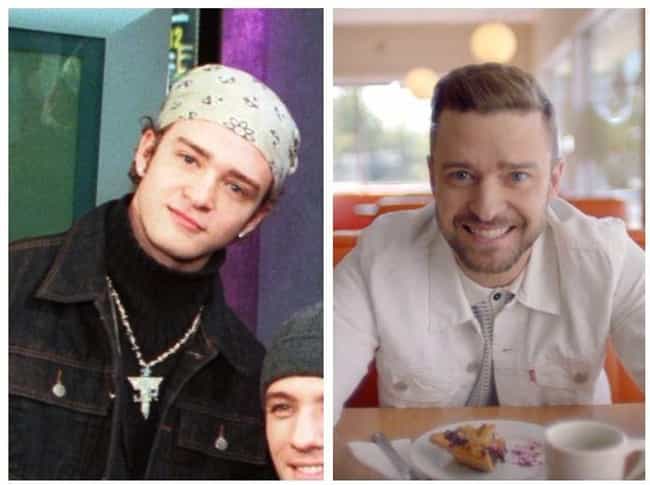 Then: In 1998, Justin Timberlake was the scrappy, ramen noodle-haired member of *NSYNC performing the single "Tearin' Up My Heart" on TRL.
Now: Timberlake went on to have a massive solo career after *NSYNC disbanded. Since his debut on TRL, he's won multiple Grammys and Emmys, among other awards for his solo work. Timberlake branched out a bit, and owns a record label called Tennman Records, the fashion label William Rast, and restaurant Southern Hospitality.
As far as romance goes, Timberlake famously split from Britney Spears (after their intense denim-on-denim matching red carpet looks in the early '00s) and eventually married actress Jessica Biel.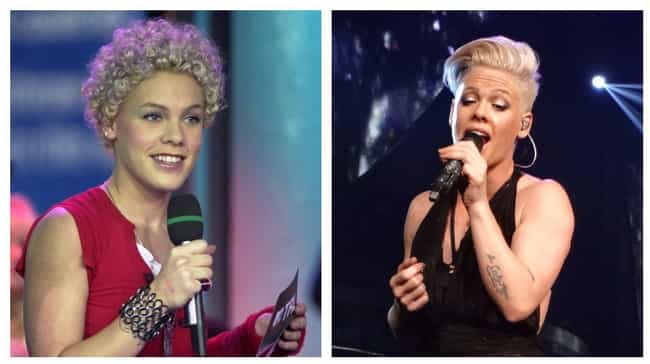 Then: In the early '00s, P!nk had just burst onto the scene with her debut album Can't Take Me Home. The album produced two Billboard Hot 100 top-ten hits and was certified double-platinum in the US. She also received a Grammy Award and her first number one single from her star-studded cover of "Lady Marmalade." A year later she released Missundaztood, which sold more than 12 million copies worldwide and had three top-ten singles. But seriously, that hair?
Now: P!nk has gone on to have a gigantic career, and has always stuck with zany hairstyles. She's received numerous Grammy nominations for her work, including a nod for her 2013 single "Just Give Me A Reason," a duet featuring Nate Ruess of Fun. She also married Carey Hart, a former motocross star, and had children.
Age: 36
Birthplace: Abington Township, Pennsylvania, USA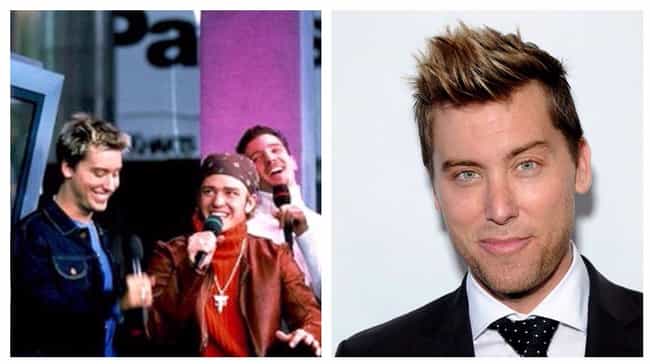 Then: Lance Bass was, coincidentally enough, the bass singer in the timeless boy band *NSYNC. In 1998, the band first hit the TRL stage to promote their single "Tearin' Up My Heart" from their self-titled debut album.
Now: Bass has done a lot since those early days on TRL. *NSYNC went on hiatus in 2003, and the singer decided to become an astronaut. He never ended up making it into space, but he has been successful in film and TV. Bass appeared in numerous films, including Zoolander, Tropic Thunder, and I Now Pronounce You Chuck and Larry. Bass came out as gay in 2006, and released a memoir, Out of Sync.
Age: 39
Birthplace: Laurel, Mississippi, United States of America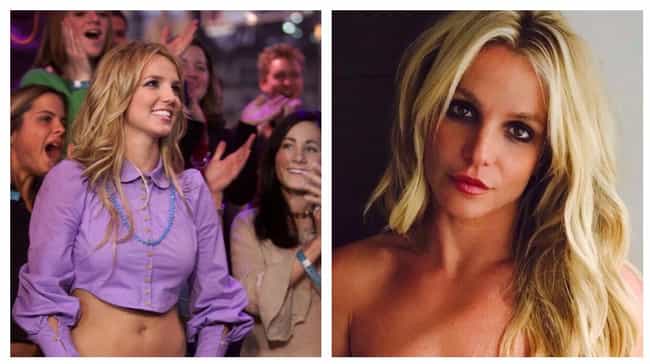 Then: Britney Spears was one of the first guests to ever appear on TRL when it launched in 1998. She was pretty much a TRL regular throughout the early '00s, doing everything from her first live performance in 2003 to showing off her brand new belly button ring. In this photo, from a 2002 interview, the singer chatted about falling flat on her face in front of her crush while promoting her third studio album Britney, and her silver screen debut in Crossroads.
Now: In mid-to-late '00s, Spears went through trying times. She shaved her head, had a 55-hour marriage, and staged a disastrous MTV VMAs performance. She eventually filed for divorce from her then-husband, backup dancer Kevin Federline, in 2007 and reached a custody agreement for their two children. After that, though, Spears went back to killing it. The singer nabbed a Las Vegas residency in 2016, won the Billboard Millennium Award, and finally took the MTV VMAs stage again to perform her single "Make Me…"
Age: 37
Birthplace: McComb, Mississippi, United States of America