Movie Quotes
Trolls Movie Quotes

1.5k votes
1.2k voters
53.6k views
7 items
Trolls movie quotes bring the classic Troll doll toys to life in an animated feature film. The musical buddy comedy movie was adapted into a screenplay by Jonathan Aibel and Glenn Berger based on a story by Erica Rivinoja. Mike Mitchell and Walt Dohrn directed Trolls, which opened in theaters in 3D on November 4, 2016.
In these Trolls movie quotes, we meet the Trolls, including overly happy Poppy (voiced by Anna Kendrick), grumpy survivalist Branch (voiced by Justin Timberlake), the wise Creek (voiced by Russell Brand) and DJ Suki (voiced by Gwen Stefani). All is cupcakes and rainbows for the trolls, at least until an evil Bergen comes and captures a bunch of Trolls.
So the fearless Poppy and unenthusiastic Branch head out to Bergentown in an effort to save their fellow Trolls from almost assured consumption by Bergens. But this journey is more taxing on Poppy than she imagined and leads her to lose her hope of success. In order to save themselves and others, Branch must break out of his funk and sing, something that doesn't exactly come easy for the grump.
These Trolls movie quotes provide the dialogue for the film, just like quotes do for other fall 2016 movies like Doctor Strange, Inferno, Keeping Up with the Joneses, and Jack Reacher: Never Go Back.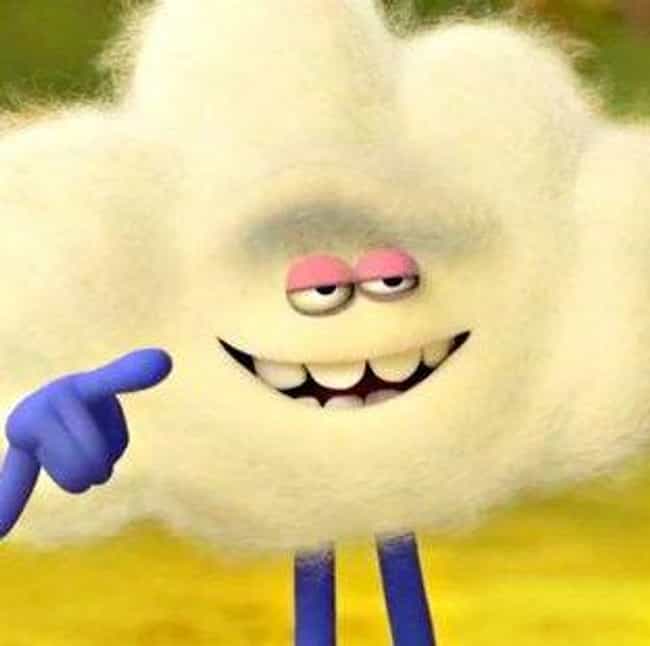 Branch: I don't do high fives.
Cloud Guy: Slap it, boss.
Branch: Nope
Cloud Guy: A little slappy, make daddy happy
Branch: Fine!
Cloud Guy: Too slow!
...
Cloud Guy: Fist bump! Whoop, gear shift!
Cloud Guy tries his best to get Branch to give him a high five in these Troll movie quotes. So when Branch finally agrees, and Cloud Guy punks him, Branch is especially not amused.
Should this be higher or lower?
Poppy: [singing] Stars shining bright above me
Branch: Seriously, more singing?
Poppy: Yes, seriously. Singing helps me relax. Maybe you ought to try it.
Branch: I don't sing and I don't relax. This is the way I am and I like it. I also like a little silence!
Branch has put up with Poppy's singing for quite a while and at this point, simply wants some silence so they can sleep. In response, Poppy sings a song about silence. That's not exactly what Branch had in mind.
Should this be higher or lower?
All Cupcakes and Rainbows
Branch: Do you have to sing?
Poppy: I always sing when I'm in a good mood.
Branch: Do you have to be in a good mood?
Poppy: Why wouldn't I be? By this time tomorrow, I'll be with all my friends. I wonder what they're all doing right now.
Branch: Probably being digested
Poppy: They're alive, Branch, I know it!
Branch: You don't know anything, Poppy, and I can't wait to see the look on your face when you realize you realize the world isn't all cupcakes and rainbows, cause it isn't.
Poppy: Hey, I know it's not all cupcakes and rainbows, but I'd rather go through life thinking that it mostly is instead of being like you. You don't sing. You don't dance. So gray all the time. What happened to you?
Branch: Shhh!
Poppy: A Bergen?
Branch: Maybe
Poppy: There's no Bergen is there? You just said that so I'd stop talking.
Branch: Maybe
Branch uses some interesting methods to get Poppy to stop singing in these Trolls movie quotes. He pretends to hear a Bergen and hushes her out of safety of the alleged threat. It kind of works, at least for a moment.
Should this be higher or lower?
Poppy: Branch, Branch, Branch, are you in there?
Branch: I'm not going to your party.
Poppy: The party's over. We just got attacked by a Bergen.
Branch: I knew it!
Poppy: It took Cooper and Fuzzbert and Biggie and Guy Diamond and Creek, which is why I have to ask you, will you go to Bergentown with me and save everyone?
Branch: What? No!
Poppy: Branch, you can't say no. They're your friends.
Branch: Uh uh, they're your friends.
Poppy: You just want to hide here forever?
Branch: Forever? No. Yeah, I really only have enough supplies down here to last me 10 years, 11 if I'm willing to store and drink my own sweat, which I am. You all said I was crazy, huh? Well, who's crazy now? Me, crazy prepared!
Many have called Branch crazy for preparing his underground bunker stocked with enough supplies to last him 10-11 years but when a Bergen attacks, he's feeling pretty crazy prepared. He's, however, not feeling eager to help Poppy save her friends from said Bergen.
Should this be higher or lower?