Weird Nature
18 Disgusting Pics of Trophy Hunters Who Killed Wild Animals

In April 2015, comedian and actor Ricky Gervais lit up Twitter with a picture of a trophy hunter peacefully lying down next to a rare giraffe she'd shot with a rifle. The woman received jeers and death threats, and the subject of the trophy hunting of rare animals came back into the news. What are the facts about trophy hunting? Big game hunting and hunting trips might be popular, but how to they affect local populations, both human and animal?
There's no doubt that the hunting of big game has driven numerous rare animals close to extinction. But the practice of trophy hunting has a number of unforeseen consequences on not only the animals, but their environments and the genetic future of their entire species. This list features photos of people with their big game trophies, as well as important facts to know about hunting big game and rare animals, and how the activities seen in these pictures may alter the future of wild animals.
These facts about trophy hunting and what it does to animal populations and local people will enlighten you about this practice and make you think twice next time you see a picture of a big game hunter and his or her trophy.
1
The Internet Is Up in Arms, But Legal Results of This Outrage Are Still Unseen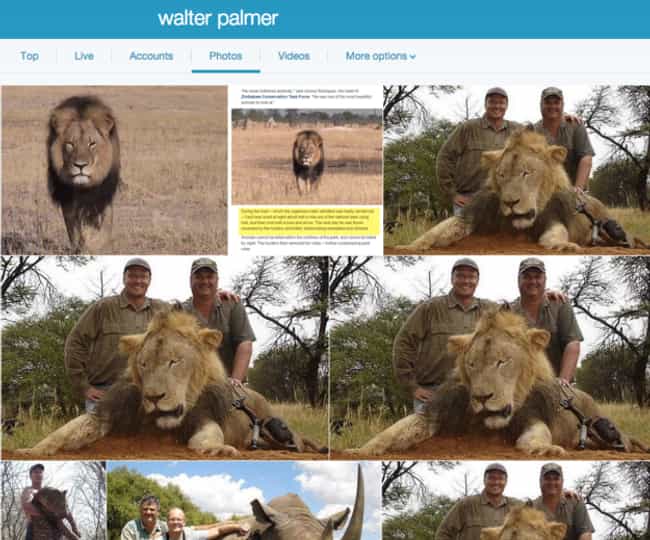 In 2015, American dentist Walter Palmer was identified as the hunter who paid $50,000 to kill one of Africa's most famous lions, Cecil. His name quickly started trending worldwide on Twitter. His business's Yelp page was inundated with strongly worded comments against him. It has yet to be seen if any of this outrage will translate to stronger protection laws.
Palmer wasn't
charged
by Zimbabwae for shooting Cecil, as it was found that "his papers were in order." Trophy hunters often take advantage of lax laws or crooked officials in staking out their claims.
2
Because of Poaching and Trophy Hunting, the Rhino Is Nearly Gone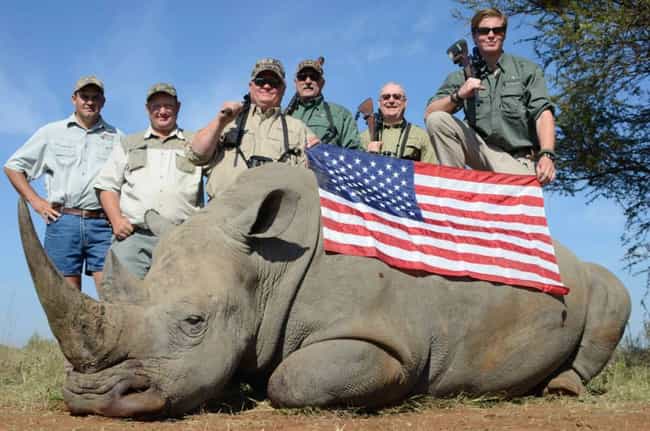 When President Theodore Roosevelt came to east Africa on safari in 1909, an estimated
300,000
rhinos roamed the region. There are now just around 2,000 left, because of poaching and trophy hunts.
3
Rhino Horn Is More Valuable Than Gold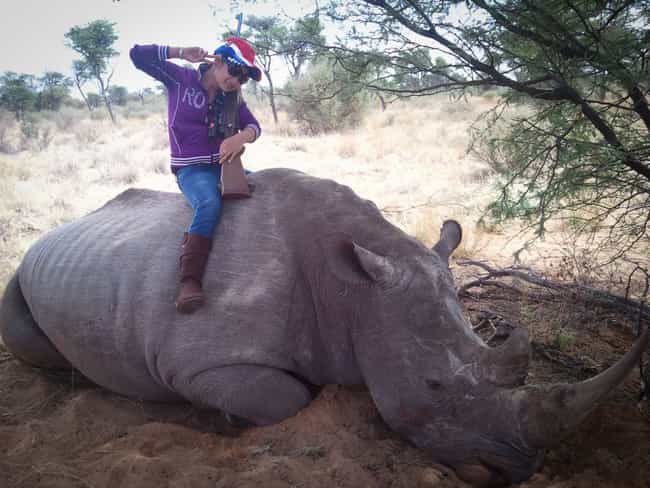 Because of its (dubious and unproven) value in Chinese medicine, the value of
rhino horn
in China, ounce for ounce, is higher than gold. The horn is ground into a powder to alleviate fevers and pain, particularly for terminally ill patients. With more and more Chinese contractors working in Africa, the risk of poaching has only gone up.
4
The Kodiak Bear Is Genetically Decreasing in Size Due to Trophy Hunting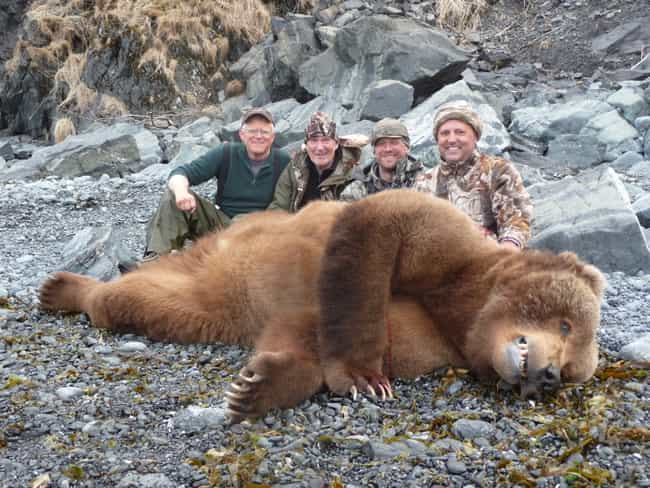 Because of continued harvesting of the biggest animals by trophy hunters, the average size of Kodiak bears has
dropped
over the past few decades. Thus, this record-size animal is gradually becoming smaller and smaller - and less capable of surviving in the wild.