Unspeakable Crimes

12 Terrifying Truck Driver Killers Who Committed Murder While on the Road

You're on the highway when you catch a glimpse of a Mack truck approaching your car from behind. Its metallic grill shines in the sun, blinding you for an instant as the truck switches lanes to pull up next to you.
In the front of the truck is a driver. He appears normal. Trailing behind is the bed of the truck, full of secrets. A majority of the time the thing in the back of the truck is just an item on its way to a warehouse. But sometimes it is something more sinister. Sometimes the person behind the wheel is a monster.
Truck drivers have the perfect job for serial killing. The FBI has concluded the profession is convenient for aspiring serial killers to pick up unsuspecting victims and discard them along the road in another state miles away.
While a life on the road makes many killer truckers hard to find, there have been several convicted serial killers got caught committing murders on their dream jobs. Here is a list of some of the creepiest truck driver crimes to have occurred on the open road.
Metheny was an obese, 6-foot-tall serial killer with an appetite for human flesh. In 1995, he killed two prostitutes, dismembered their bodies, and stored their body parts in his freezer. Following his eventual arrest, he claimed he used human flesh mixed in with hamburger meat and sold it to customers as his hamburger stand.
Previously, Metheny worked as a truck driver in 1994, which is where the desire to kill and consume people first came to his mind. It was during this time that his wife left him, taking along their son, and setting off the rage-filled monster within him.
In November 1998, long haul trucker Wayne Adam Ford calmly walked into the Humboldt County Sheriff's office in Eureka, California, and presented them with a woman's severed breast. He shocked authorities even further when he confessed to murdering four women between 1997 and 1998, possibly more.
Ford often picked up young, white hitchhikers during his truck routes. He would rape and kill them in his truck, then keep their bodies for several days before disposing of them. He confessed to his crimes because God told him to do so. He was arrested and sentenced to death for the murders.
see more on Wayne Adam Ford
Timothy Jay Vageades was a Minnesota truck driver who kidnapped young women and kept them in a torture room inside his truck, which he called the Twilight Express. He wore fangs, and forced his victims to wear fake fangs as well, before drilling their teeth down into actual fangs.
He was arrested during a routine truck stop inspection when inspectors learned that Vageades's passenger had a protection order against him. As it turns out, he kidnapped the 19-year-old girl - a relative - and kept her in his truck for six months.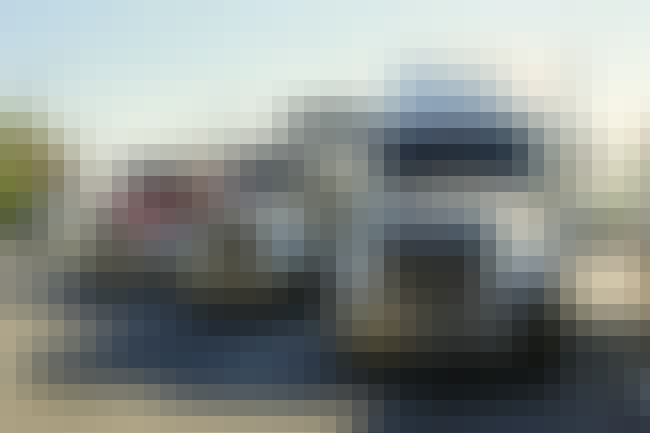 Between 1977 and 1978, over two dozen individuals were carelessly murdered along the highways of Pennsylvania and Ohio. Long haul trucker Edward Surratt would break into homes belonging to couples, and immediately kill the male with a shotgun. He would then kidnap the female, rape her, and then kill her, too.
He was arrested in 1978 for raping a mother and daughter in front of their bound husband and father; however, police long suspected him of a total of 18 murders. In 2007, he finally confessed to six unsolved slayings that had plagued the Ohio area for 30 years.