Weird History The Fascinating Life Of Anne Lister, The Inspiration For HBO's 'Gentleman Jack'

Gentleman Jack is the HBO television drama about the historical love story of Anne Lister and her wife, Ann Walker, in 1800s England.
Lister was a wealthy landowner, entrepreneur, and diarist who is often referred to as the "first modern lesbian." She kept an immense collection of diaries throughout her life - 27 volumes in total - detailing her existence and various love affairs in coded prose. Just as there is a vast history of transgender people, so too is there a rich history of fluid identities and sexual orientations, but many of these stories have been lost to time or purposely hidden away.
Lister's frank, explicit, and daring journals nearly joined this sea of lost queer voices. However, one of her descendants hid the diaries in the walls of the family manor, protecting the immensely important historical documents for future generations.
The journals capture the everyday life, love, and lust of a lesbian entrepreneur who lived openly with her wife in Georgian England.
Lister Was An 'Unmanageable Tomboy' And Self-Educated In The Classics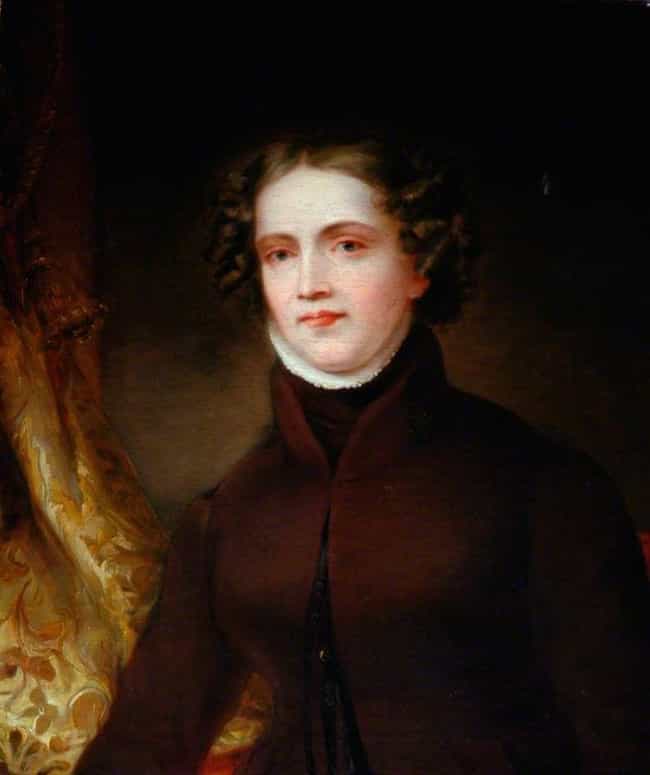 Born in 1791 to a minor aristocratic family, Lister claimed in her diary she was an "unmanageable tomboy" as a child and was "sent to school early because they could do nothing with me at home." Lister was a bright student who focused on stereotypically unfeminine subjects, like Latin, math, and science, and she educated herself on the topics of ancient Greek and Roman poetry.
Lister Detailed Her Romantic Exploits In Coded Diaries
Lister started keeping extensive diaries when she was a teenager and continued the practice throughout her life. About one-sixth of Lister's diaries are written in "crypthand," or her own invented code derived from algebra and the Greek alphabet.
Convinced no one would ever be able to decode the steamier portions of her journals, Lister detailed her various love affairs freely. However, she was wrong about the code being unbreakable.
Lister's Descendent Broke The Code And Hid The Diary In The Manor Walls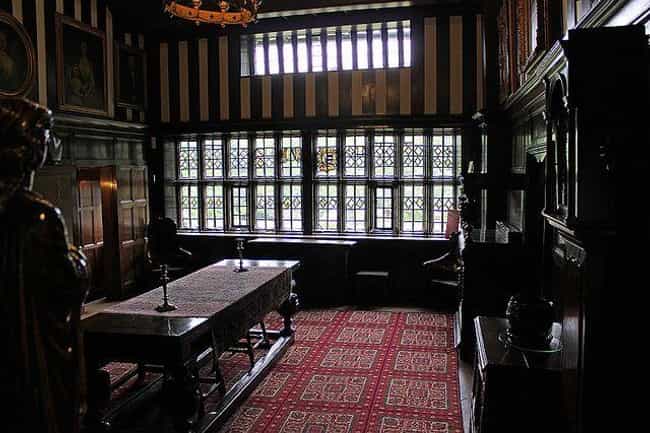 The coded portions of Lister's diarie weren't deciphered until decades after her passing when one of her descendants, John Lister, cracked the code along with his friend Arthur Burrell and learned of his relative's various love affairs with women in 1867.
Burrell urged John to burn the journals, but instead, he hid the diaries behind the wall paneling of Lister's old room. When Shibden Hall became a museum, the diaries were rediscovered but remained largely unknown until the 1980s when a number of scholars published portions of them.
One of the scholars in question, Helena Whitbread, had uncovered a candid and detailed exposé of Lister's life and sexuality, and she ensured Lister's diary became a historic, important contribution to the canon of lesbian literature.
Lister Wrote More Than Four Million Words In Her Diaries
Totaling about 6,600 pages and four million words, Lister's journals include the minutiae of day-to-day life, but they also tell the story of her emotional, psychological, and intimate landscape.
Lister was particularly candid when writing in her "crypthand," which she did for about one-sixth of the diary, mainly exploring the more intimate and passionate details of her various love affairs. Of Lister's coded writings, scholar Helena Whitbread said:
It is groundbreaking stuff, absolutely explicit, every action is described. It's very saucy and very riveting.