Weird History True Stories About John Frusciante, The Guitarist So Hardcore He Quit Red Hot Chili Peppers (Twice)

Ex-guitarist of Red Hot Chili Peppers John Frusciante's career in the limelight tells a tale of immense mental anguish. The troubled rock star, who quit the Red Hot Chili Peppers twice, struggled with drug addiction for years. At his lowest, he was hearing voices and moments from death. He emerged triumphantly from this torment with some scars, a massive catalog of great songs, a wealth of platinum albums, and a set of false teeth. While his struggles are harrowing and relatively well documented, they typically play second fiddle to easy narratives of redemption and the gobsmackingly bizarre, nigh-unbelievable antics of other band members, including astral funk priest Anthony Kiedis.
Kiedis's struggles stemmed largely from a mischievous lust for danger and substance abuse, while Frusciante wrestled with demons induced by childhood pain the notoriously press-shy guitar prodigy refuses to specify in interviews. "It's subconscious childhood pain," he told the Guardian. "Which you've pushed into your memory and then suddenly it pops out 20 years later and you's a drug addict."
After joining the Red Hot Chili Peppers at age 18, Frusciante went from practicing his craft 15 hours a day to spending $500 a day on heroin while living in a hotel. He found himself in the middle of a perfect storm of addiction, easy availability of heroin, money to burn, and a lifestyle that supported and encouraged indulging substances and weirdness. The guitarist was instrumental in crafting multiple eras in RHCP's signature sound, from his early, Hendrix-influenced funk style to later contributions as a backing vocalist, effects pedal guru, and occasional shred master.
A major part of the LA scene in the early '90s, Frusciante traveled in the same circles as the likes of Johnny Depp, who made a harrowing film about his friend. The Johnny Depp documentary Stuff , co-directed by Gibby Haynes of Butthole Surfers, was a wakeup call; it depicted the guitarist living in squalor, out of his mind on drugs, after River Phoenix's death (John Frusciante and River Phoenix were on a days-long drug bender when the latter collapsed, and died, outside of the Viper Room). Throughout all of it, Chili Peppers bassist Flea never left his struggling bandmate's side.
These are the true stories of John Frusciante's drug addiction – from his first hit of pot to quitting heroin cold turkey.
He Fell Into Hedonism Upon Joining RHCP, Then Developed A Philosophical Approach To The Pursuit Of Pleasure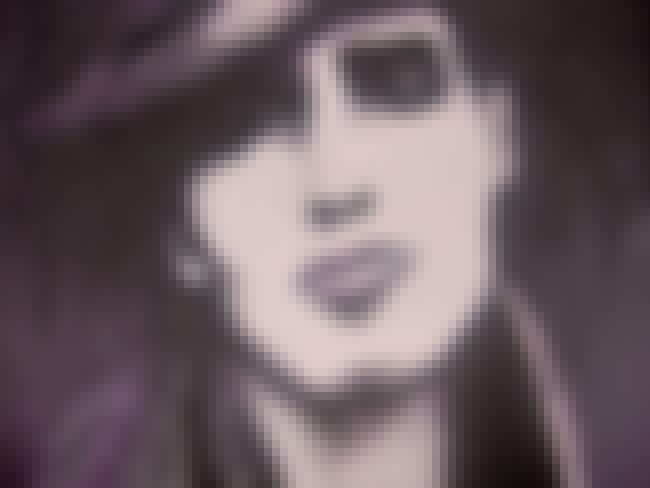 When John Frusciante joined the Red Hot Chili Peppers, he was only 18 years old and immediately adopted the ethos of hedonism espoused by the band. As RHCP's fame exploded, Frusciante struggled to maintain the ethos of an alternative artist, and thus needed to re-contextualize his brand of hedonism to differentiate it from bone-headed rock star excess. This eventually led him to quit the band.
In April of 2000, following the massive worldwide success of RHCP's seventh album, Californication (the group's first record with Frusciante in eight years), Rolling Stone ran an article entitled "The Chili Peppers Rise Again."
"Frusciante recalls how touring as an 18-year old let him indulge every adolescent fantasy. 'I was totally abusing the situation,' he says. 'But by the age of 20, I started doing it right and looking at it as artistic expression instead of a way of partying and screwing a bunch of girls. To balance it out, I had to be extra-humble, extra-anti-rock star.' He became so dogmatic in this that he could no longer see any way to participate in the band and still be an artist. He quit."
When He Found Out "Flea Was Stoned Out Of His Mind At Every Show," He Was "Inspired To Be A Pothead"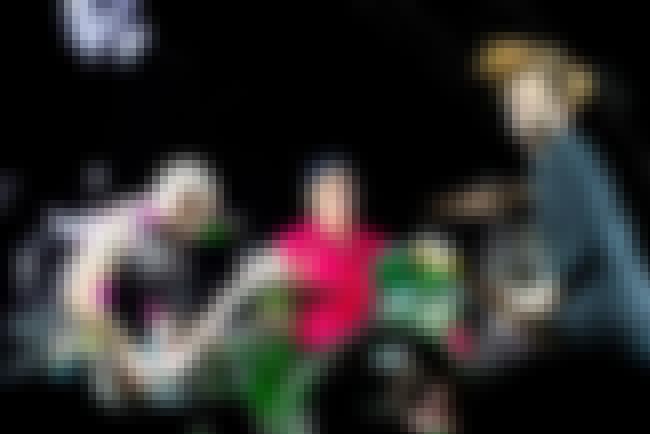 Frusciante wasn't always a pothead. In fact, he took his craft so seriously, he practiced 15 hours a day and refrained from drugs entirely for fear they would interfere with his ability to play. It wasn't until he found out Flea was completely stoned during every show that he gave weed a try.
"Growing up, I didn't smoke pot or do any drugs, because the way I was practicing had less to do with color and more to do with developing myself technique-wise," he told High Times in a 1995 interview. He continued:
"The kids who smoked pot just seemed like burnouts to me. I was practicing ten to fifteen hours a day. But I never felt like I was expressing myself. When I found out Flea was stoned out of his mind at every show, that inspired me to be a pothead. I hadn't had that image of a pothead - he's certainly not a burnout."
He Intentionally Sabotaged The Red Hot Chili Peppers On SNL
Frusciante wasn't all that thrilled that the Red Hot Chili Peppers' fifth album, Blood, Sugar, Sex Magik, catapulted the band into superstar status, selling seven million copies in the US and more than 13 million worldwide. He loved the level of success achieved from the band's previous album, Mother's Milk, which saw them headlining mid-sized venues and making a living off music without endless mainstream media exposure and corporate pressure from labels, promoters, and radio and TV.
Fruisciante's discomfort with success manifested in his resentment toward the band's hit, "Under the Bridge." He purposely tried to throw vocalist Anthony Kiedis off in the ensuing live performances, playing extended intros and wrong notes, and in different octaves and keys. The most infamous instance of this was when Frusciante purposefully sabotaged the band's performance on Saturday Night Live in 1992.
Kiedis resented Frusciante for the performance. As he wrote in his book, Scar Tissue:
"I had no idea what song he was playing or what key he was in. He looked like he was in a different world. We were on live TV in front of millions of people, and it was torture. I started to sing in what I thought was the key, even if it wasn't the key he was playing in. I felt like I was getting stabbed in the back and hung out to dry in front of all of America while this guy was off in a corner in the shadow, playing some dissonant out-of-tune experiment. I thought he was doing that on purpose, just to fuck with me."
RHCP Replaced Frusciante With Dave Navarro, An Equally Destructive Drug Addict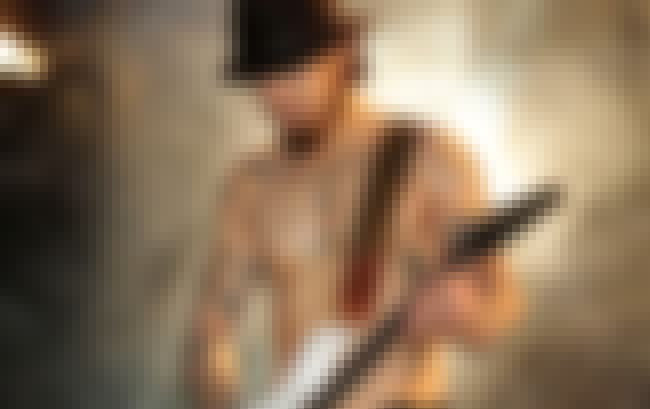 Frusciante left the Red Hot Chili Peppers for the first time in 1992 while the band was in Japan promoting BSSM. He tried to quit immediately before a show in Tokyo, but was persuaded by his bandmates to play one last gig. Immediately after the show, he returned to California.
RCHP needed a replacement––a really good replacement, after suddenly being thrust into the spotlight––and, after trying out a few musicians who didn't fit the chemistry of the band, eventually settled on Dave Navarro from the band Jane's Addiction. RCHP's sole album with Navarro, One Hot Minute, garnered mixed reviews, though the guitarist showed undeniable chemistry with Flea and drummer Chad Smith on the more jam-oriented tracks.
As Anthony Kiedis wrote in Scar Tissue, Navarro was a great presence when he first joined RHCP, but after a few years in the band, he was deep into heroin addiction, which proved toxic for the rest of the group. While both Navarro and Frusciante struggled with heroin addiction and anti-social attitudes, Frusciante was ultimately a sweet, caring person, while Navarro, as his drug addiction worsened, was sardonic and abrasive. One particularly aggressive argument between Kiedis and Navarro ended when the latter tried to physically attack Kiedis but was so high, he fell backwards over his amplifier.
Frusciante rejoined the band in 1999 following Navarro's departure. RHCP's comeback single, "Scar Tissue," references Navarro between weeping slide guitar solos with the line "sarcastic Mr. Know-It-All."
"I'm totally proud of everything about this band, you know," Frusciante said in an interview on French TV he did with RHCP drummer Chad Smith. "I know Dave Navarro was, like, a bit embarrassed about it."