Culture
True Stories About Andy Warhol's Life In The Underground Art World

Anyone who's ever wanted their "15 minutes of fame" has Andy Warhol to thank. Commonly associated with Campbell's Soup cans, pale wigs, and an assortment of strange artists and celebrities working together in a place known as the Factory, Warhol became one of the most famous American artists in history. The Andy Warhol life story is colorful, filled with the drugs, adult pleasure, and creativity that infected the New York art scene of the era. Although many wild tales exist about the Factory and his relationships with celebrities from the 1960s to the 1980s, true stories about Andy Warhol reveal a man who wasn't always in tune with his image.
Born Andy Warhola in Pittsburgh, PA, Warhol worked as a commercial illustrator before founding the Factory in the late 1950s and rising to fame as a leading member of the Pop Art Movement. His colorful screenprints of soup cans, Brillo pad boxes, and celebrities like Elvis Presley and Marilyn Monroe divided critics. Some saw them as ingenious examinations of the line betwen pop culture and mass-produced art, while others wondered if Warhol's work could be considered art at all.
Warhol eventually traded pop art for other styles, but he remained controversial throughout his career. As a person, Warhol embraced his eccentric personality and obsessed about celebrities, his physical appearance, and expanding the boundaries of art as far as he could. He passed in 1987 due to complications from gall bladder surgery, leaving the world with his unique legacy and plenty of strange but true stories about his life.
back to page 1
Warhol Called His Plastic Surgeon To Ask For Collagen Injections In The Middle Of The Night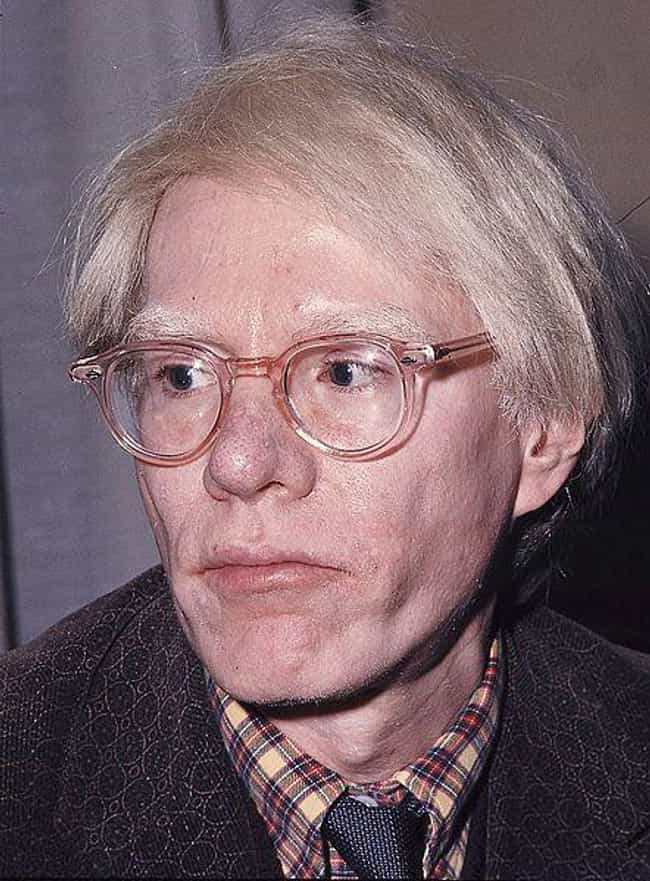 Suffering from acne and rosacea as a child led Warhol to grow up obsessed by outer beauty. After being shot in 1968, he exercised like mad to shape his body. "Muscles are great," Warhol wrote. "Everybody should have at least one they can show off."
In addition to wearing wigs to hide his hair loss, the artist tried to get rid of wrinkles with injections of collagen. According to plastic surgeon Dr. Pamela Lipkin, Warhol was so intent on his injections, he once called her in the middle of the night to request treatment, and grew angry when she told him to wait until the next day. She claimed, "He would also always try to negotiate my fee for something lower."
Some people believe Warhol underwent plastic surgery - for instance, having his nose reshaped before turning 30. Considering he once said, "I love Los Angeles. I love Hollywood. They're so beautiful. Everything's plastic, but I love plastic. I want to be plastic," stories about Warhol changing his face with surgery may be valid.
Warhol Paid NYC Drag Queens $50 For A $900,000 Commission Called 'Ladies and Gentlemen'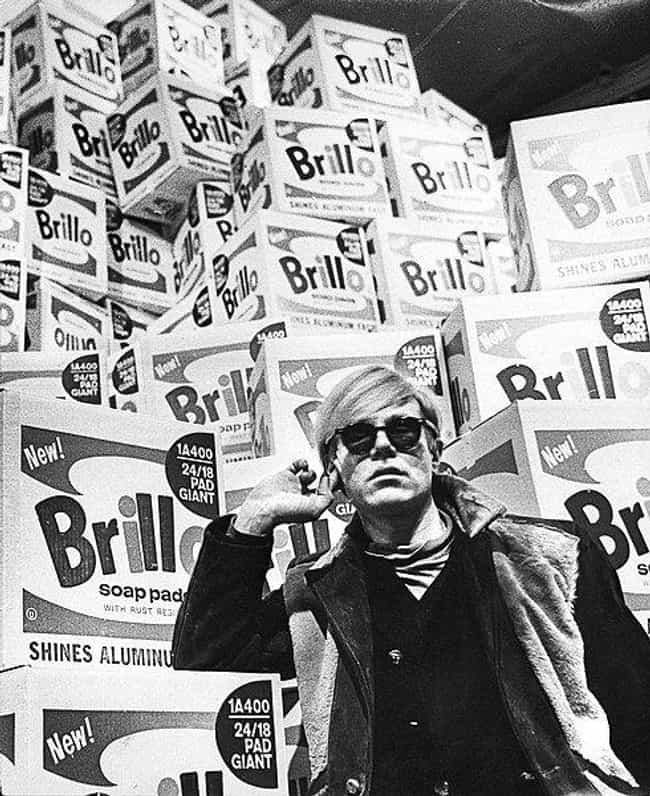 In 1974, Warhol received a $900,000 commission (the largest in his career) from Italian art dealer Luciano Anselmino. Anselmino wanted the artist to create a series called Ladies and Gentlemen that would be comprised of 105 canvases. The subjects of each canvas would be "impersonal and anonymous" and depict "the transvestite" through a voyeuristic approach. The dealer gave the project the title as an insulting joke.
Warhol accepted the project, but rather than delivering what Anselmino wanted, Warhol created images of playful, glamorous people in vivid colors and theatrical poses. After taking photographs of 19 people, he produced more than double the amount of Anselmino's requested canvases, stopping at 268.
Despite his high commission, Warhol only paid his models $50 each. They also failed to receive public recognition for their work, as Warhol did not reveal their names. It wasn't until Pittsburgh's Andy Warhol Museum began assembling an exhibition of the work in 2018 that the models were named. The Andy Warhol Foundation devoted time and effort to find each name in order to display them alongside the canvases.
His Audio Recordings Contain So Many Celebrity Secrets, The Tapes Have Never Been Made Public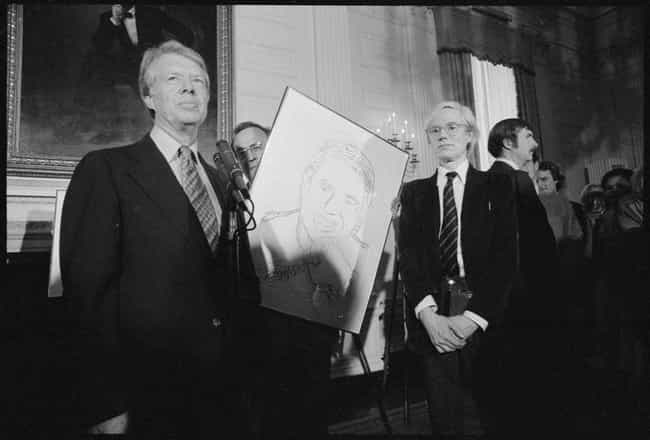 In addition to writing down his observations and thoughts throughout his life, Warhol also recorded them on audio cassettes. Using a Sony Walkman, Warhol recorded everything he heard, from phone calls, to interactions with cab drivers, to dinner conversations. By the time he passed, he had created almost 3,000 tapes.
The recordings are currently housed at the Andy Warhol Museum in Pittsburgh, PA. However, they don't appear in the museum's catalog due to a policy that bars anyone from accessing them. Because Warhol knew many celebrities, he often recorded detailed information about them. The tapes reportedly contain juicy information about several famous celebrities like Jackie Kennedy Onassis and Liza Minnelli, and the museum doesn't want to face lawsuits should the gossip be made public.
Due to the museum's policy, what's on the tapes will remain a mystery to the public until at least 2037.
He Stalked Truman Capote Until They Became Friends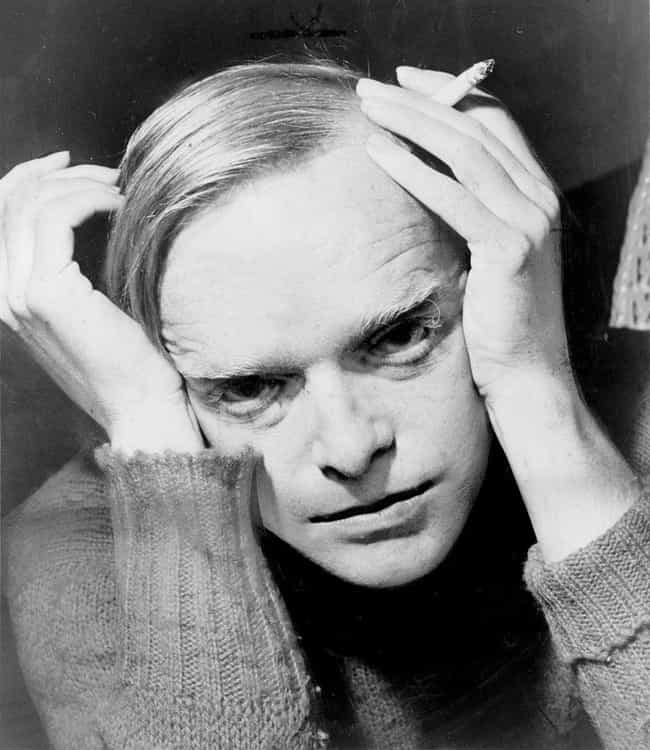 When Truman Capote first met Warhol, he described him as "... one of those hopeless people that you just know nothing's ever going to happen to. Just a hopeless, born loser, the loneliest, most friendless person I'd ever seen in my life." Warhol, however, was determined to start a friendship with Capote, a writer he admired.
Sometime in the 1950s, Warhol began stalking Capote by sending him a letter every day and eventually showing up to loiter outside the writer's house. Warhol somehow won him over and the men began a friendship. In 1952, Warhol put together a show of work that Capote inspired, and Capote later wrote several columns for Warhol's Interview magazine in exchange for a portrait.
At one point, the pair planned to create eight stage productions that would all run on Broadway at the same time. Playwright Rob Roth is one of the few people given access to Warhol's audio recordings, and his play WARHOLCAPOTE is based on the conversations between the two men about how they intended to achieve that goal. Warhol reportedly asked Capote, "Truman, can't I just tape you - the real thing - and can't the tapes be about real people?" Capote was said to reply, "That's exactly what we should do. The edited tapes will be both real and imagined. And there'll be no clear demarcation between what's real and what's fiction."
Although these productions never materialized, Roth said he wrote his play to hew as close to their original vision as possible.