Culture
True Stories About Andy Warhol's Life In The Underground Art World

Updated August 14, 2020
21.1k views
14 items
Anyone who's ever wanted their "15 minutes of fame" has Andy Warhol to thank. Commonly associated with Campbell's Soup cans, pale wigs, and an assortment of strange artists and celebrities working together in a place known as the Factory, Warhol became one of the most famous American artists in history. The Andy Warhol life story is colorful, filled with the drugs, adult pleasure, and creativity that infected the New York art scene of the era. Although many wild tales exist about the Factory and his relationships with celebrities from the 1960s to the 1980s, true stories about Andy Warhol reveal a man who wasn't always in tune with his image.
Born Andy Warhola in Pittsburgh, PA, Warhol worked as a commercial illustrator before founding the Factory in the late 1950s and rising to fame as a leading member of the Pop Art Movement. His colorful screenprints of soup cans, Brillo pad boxes, and celebrities like Elvis Presley and Marilyn Monroe divided critics. Some saw them as ingenious examinations of the line betwen pop culture and mass-produced art, while others wondered if Warhol's work could be considered art at all.
Warhol eventually traded pop art for other styles, but he remained controversial throughout his career. As a person, Warhol embraced his eccentric personality and obsessed about celebrities, his physical appearance, and expanding the boundaries of art as far as he could. He passed in 1987 due to complications from gall bladder surgery, leaving the world with his unique legacy and plenty of strange but true stories about his life.
Warhol Wore Wigs Because He Was Self-Conscious Of His Early Balding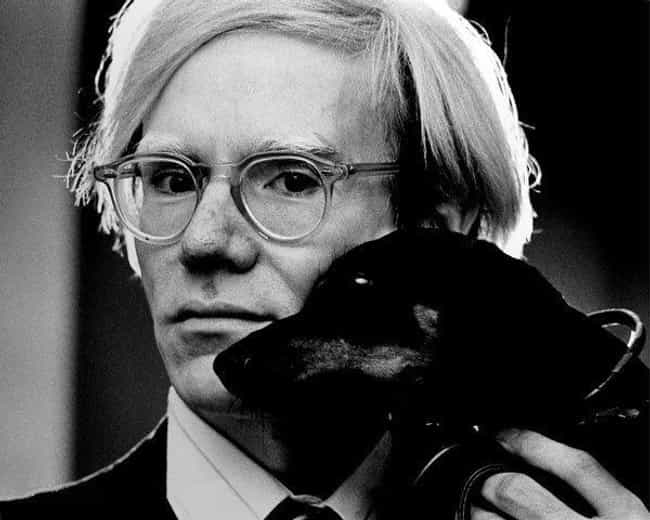 Growing up with blotchy skin made Warhol self-conscious, a trait that continued throughout his life. Not only did he have problems with rosacea and acne, he experienced hair loss all over his body. According to one story, his baldness was the result of a nervous disorder that developed after a failed romantic relationship. Others, however, believe he suffered from Sydenham's chorea, a disease he may have developed in childhood that causes twitching, mood swings, and obsessive compulsions.
If this is true, it may have led Warhol to develop Alopecia Areata, an autoimmune disease that prevents the body from growing hair. Considering that his hair loss wasn't complete (he seemed to retain his eyebrows and eyelashes), it's also possible that he instead suffered from Alopecia Totalis.
Whatever the reason for his hair loss, Warhol decided to wear wigs, and he frequently interchanged them with more bizarre styles. "I am a deeply superficial person," he said. "If you wear a wig, everybody notices. But if you then dye the wig, people notice the dye."
Warhol Inspired One Of The Velvet Underground's Most Vulgar And Formative Shows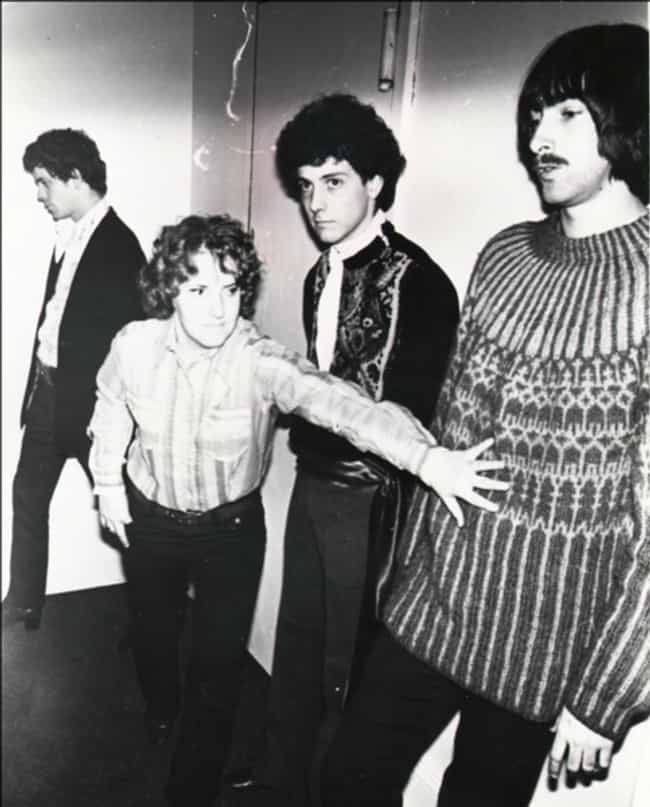 When Warhol reached out to filmmaker Barbara Rubin about including her film Christmas on Earth in a multimedia art project, she recommended getting the Velvet Underground to provide the music. Rubin was friendly with musician John Cale, and she had used his apartment to film the most explicit scenes in her movie.
"The Pop idea, after all, was that anybody could do anything, so naturally we were all trying to do it all," Warhol wrote in his memoir. "We all wanted to branch out into every creative thing we could - that's why when we met the Velvet Underground at the end of '65, we were all for getting into the music scene, too."
Cale said the opportunity to mingle with Warhol and be part of his production put his small band "in a different league altogether." Bandmate and songwriter Lou Reed wasn't quite as thrilled. "He was this catalyst, always putting jarring elements together. Which was something I wasn't always happy about," the musician said.
Warhol thought the band needed a chanteuse, so he added Nico - an actress, nightclub singer, and model - to their group. While the band wrote songs for the performance, Warhol created other films to screen, and the art experience came together under the name The Exploding Plastic Inevitable.
Invited to entertain guests at an annual dinner for the NY Society for Clinical Psychiatry on January 13, 1966, their first performance was anything but ordinary. The group shined bright lights in the faces of respected medical professionals and asked them personal questions about their intimate lives and private parts while, according to writer Ara Osterweil, "The Velvet Underground acoustically tortured the guests." The remainder of The Exploding Plastic Inevitable events were performed for audiences more willing to experience the vulgarity.
Warhol Kept A Mummified Foot In His Art Supplies
When he passed in 1987, Warhol left behind a personal archive treasure trove that contained many unusual items, including fingernails, 175 cookie jars, a tube of gallstones from fellow artist Brigid Berlin, and a mummified foot. In addition to obsessing over celebrities and pop culture, Warhol was apparently obsessive about collecting things - both grotesque and mundane.
Warhol turned this interest into art in 1974 with Time Capsules, in which he filled 610 boxes with 30 years' worth of fan letters, magazine clippings, and other personal ephemera that he sealed and put into storage. His obsession with stuff was even evident on the day he passed, as he brought six pairs of sunglasses with him to the hospital - despite being indoors and not scheduled to stay long.
For Adam Milner, who organized an exhibition of many of Warhol's belongings, the artist's collection of things provided insight into his character. "Holding on to objects is very lonely," he said. "It's a type of voyeurism, a way of connecting when you can't connect to people physically."
Valerie Solanas, Who Appeared In One Of Warhol's Films And Founded SCUM, Shot Him In 1968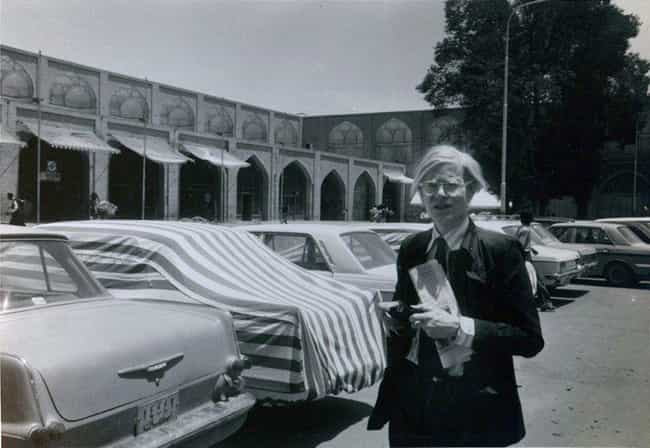 In 1967, women's rights activist and writer Valerie Solanas created the one-member group, the Society for Cutting Up Men (SCUM). According to her manifesto, she wanted "to overthrow the government, eliminate the money system, institute complete automation, and eliminate the male sex." Two years earlier, Solanas gave Warhol a copy of a play she had written called Up Your *ss, and asked him to be the producer. He refused, as he found the play obscene. He also believed Solanas might be an undercover police officer trying to entrap him.
Instead of producing her play, Warhol instead gave Solanas a small role in one of his films. Later, when she learned Warhol had lost the script to the play, she accused him of trying to steal her work. Her anger brewed until June 3, 1968, when she entered his studio and fired at Warhol and art gallery owner Mario Amaya with a .32 Beretta several times. Two bullets hit Warhol, severely damaging his esophagus, lungs, spleen, stomach, and liver, and nearly ended his life. Several hours later, Solanas turned herself over to the authorities, confessed, and claimed the artist "had too much control over my life."
Warhol miraculously survived, but he spent the rest of his life wearing a surgical corset so his organs would stay in place. After the incident, and two months in the hospital to recuperate, he was left with a fear of both people and hospitals. The phobia eventually cost him his life, as he later put off having gall bladder surgery until it was too late.