Weird History
Wild Stories About Ernest Hemingway's Truly Manly Life

Ernest Hemingway was one of those rare writers whose fictional tales of action and adventure seemed to pale in comparison to those he lived in his real life. He wrote about the harrowing battlefields of WW I after having served as an ambulance driver in Italy and wound up with a body full of shrapnel and bullets. He wrote about bullfighting by watching thousands of matadors square off against the giant beasts. He lived his life to the fullest, loudest, and manliest as often as it would allow.
While many of the most infamous stories of his life have been obfuscated through hero worship and constant retelling, there are some undeniable facts from his 61 years of life that are truly epic. From hunting German submarines on his wooden fishing boat, to offering up cash prizes to any man who could knock him out in a boxing match in under three rounds, to emptying entire machine gun clips into sharks' heads while fishing for giant tuna, everything Hemingway did went the extra macho mile. Here's a look at some of the biggest, boldest, most dangerous adventures, obsessions, and brushes with mortality Hemingway ever experienced.
He Was Recruited By The Precursor To The KGB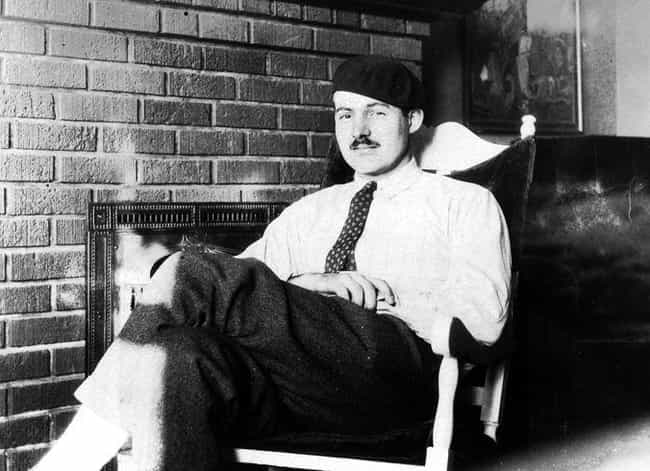 When covering the Spanish Civil War in 1937, reporting for the American Newspaper Alliance, Hemingway got passionately involved in the anti-fascist cause supported by the rebels against Francisco Franco's tyrannical regime. At the time, the Soviet Union was the only European power to actively and vocally support the rebels, while Hitler's Germany and the Italy backed Franco strongly.
Military historian Nicholas Reynolds discovered, while writing a biography of Hemingway's history with the military, the revered writer had been recruited in 1940 by the People's Commissariat for Internal Affairs (NKVD), Russia's precursor to the KGB. Given the codename "Argo," Hemingway was tapped by the organization for his persuasive writing and potential for creating compelling propaganda. However, as WWII broke out and America entered the fray, Hemingway left the organization and began work for the OSS, America's precursor to the CIA.
He Saved The Piece Of Shrapnel That Got Him Discharged From The Army During WWI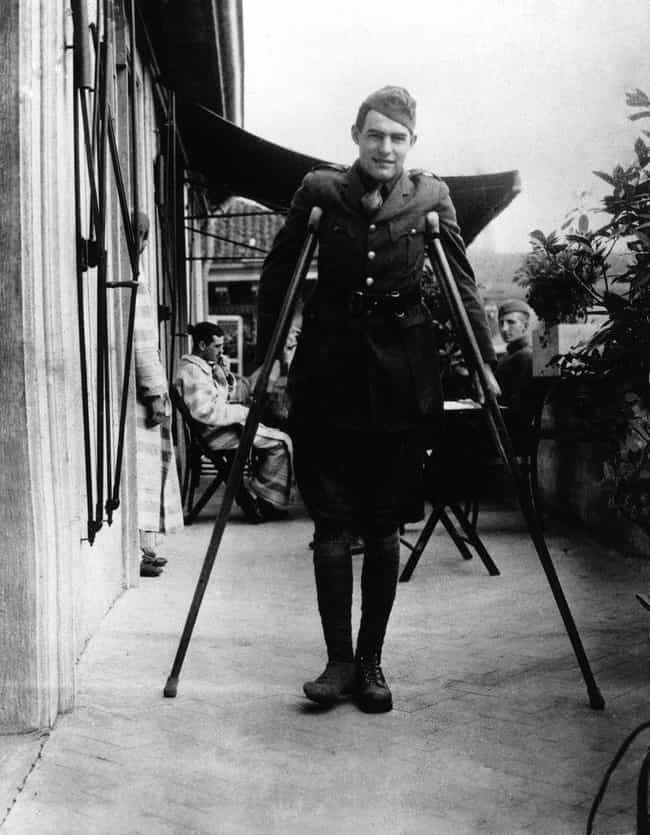 When WWI broke out, Hemingway volunteered to serve as an ambulance driver in Italy at the age of 18, working with the American Red Cross. While driving a mobile canteen delivering food to soldiers, he was struck by a mortar fired by Austrian forces. "There was a flash, as when a blast-furnace door is swung open, and a roar that started white and went red," Hemingway recalled of the experience in a letter. During the explosion, Hemingway took several pieces of shrapnel to his body.
However, despite the injury, he still managed to carry a wounded Italian soldier off the battlefield, and he got shot by machine gun fire while doing so. He was awarded a Silver Medal of Valor by the Italian government, but that wasn't the most important memento of his bravery - he also took home the shrapnel that led to his discharge toward the end of WWI. While recuperating in a hospital in Milan, Hemingway met and fell in love with his Red Cross nurse, Agnes von Kurowsky, and the experience probably served as the basis for one of his most beloved novels, A Farewell to Arms.
He Consoled F. Scott Fitzgerald About His Manhood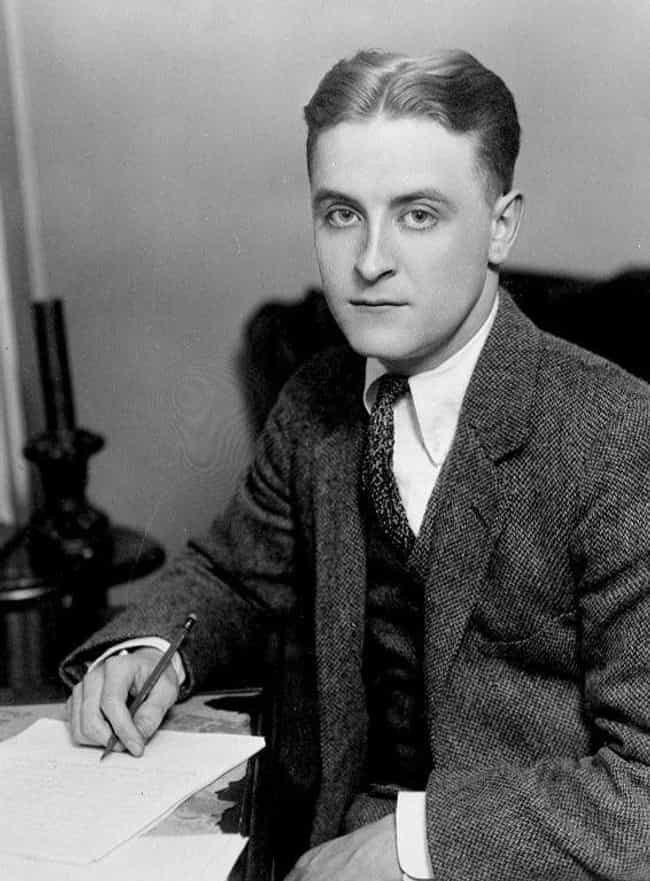 Hemingway and The Great Gatsby author F. Scott Fitzgerald were contemporaries, ideological rivals, and very different types of writers. However, in Hemingway's memoir A Moveable Feast, the writer claims to have not only seen Fitzgerald's manhood, but even attempted to console him over its less-than-impressive size. In the book, Hemingway recalls an alleged incident in which Fitzgerald tells him that his wife, fellow author Zelda Fitzgerald, said his member didn't measure up, so to speak.
Hemingway said he then told Fitzgerald to come with him to a bathroom, where he then apparently saw it for himself, out of professional curiosity. "We came back into the room and sat down at the table," Hemingway wrote. "'You're perfectly fine,' I said. "You are okay. There's nothing wrong with you. You look at yourself from above and you look foreshortened. Go over to the Louvre and look at the people in the statues and then go home and look at yourself in the mirror in profile." His way of consoling Fitzgerald was to tell him he's better endowed than unclothed ancient statues, which didn't seem to put Fitzgerald's mind at ease.
He Survived Back-To-Back Plane Crashes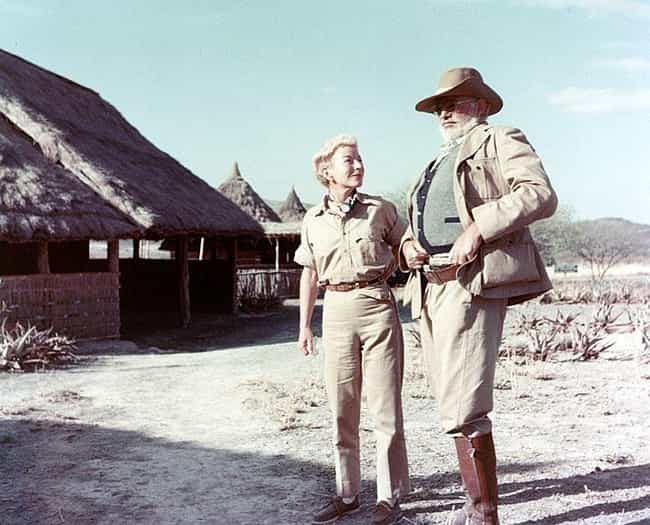 In 1954, the same year Hemingway earned the Nobel Prize for Literature, the author and his fourth wife, Mary Welsh, decided to take a vacation in East Africa and fly on a sightseeing tour that would begin at Murchison Falls on the lower Victoria Nile River. However, while en route to the 400-foot waterfall, their chartered plane had to dive to avoid a flock of ibises - large African birds - and made an emergency landing in an area described by the New York Times as "one of the most inaccessible spots in Uganda - dominated by crocodiles, elephants, buffaloes, lions, and other big game."
According to Hemingway, the pilot had to choose to land in either a sand pit filled with sun-basking crocodiles or an elephant track; he chose the elephants, which could have been nearly as dangerous. After camping overnight, the group took a tourist steamer boat down the Nile to Butiaba, where they boarded a rescue plane. However, almost immediately after take-off, the plane crash-landed and caught fire, leaving Hemingway's wife with two cracked ribs. They were then rescued again and taken to Entebbe by road. Hemingway reportedly exited the jungle with a bottle of gin and a bunch of bananas, telling reporters, "My luck, she is running very good."