films

These Movies Based On True Stories Totally Changed The Real Peoples' Race

334 votes
112 voters
18.1k views
14 items
Follow
Embed
List Rules Vote up the most heinous examples of whitewashing and ethnowashing in movies based on true stories.
Whitewashing in film isn't anything new. In 1921, Italian-American Rudolph Valentino played an Arab in The Sheik. Three years after that, Douglas Fairbanks did the same in The Thief of Baghdad. Most movies that changed a character's race are entirely fictional, and while the systemic racism on display in this practice is intensely problematic, it's not nearly as heinous or brazen as when it happens in movies based on real events.
Unfortunately, whitewashing isn't as simple as gut-reaction racism. Executives aren't making decisions like "Oh the woman was half black? That won't do. Let's cast Angelina Jolie." Rather, movies that whitewashed characters are part of a complex, systemic problem involving economics, history, and corporate practices that extend beyond the movie industry (don't forget, movie studios have parent companies). Whatever the reasons, the practice is distinctly American, and part of an industrial entertainment industry that has a long tradition of sanitizing, whitewashing, and desexualizing history and culture in an effort to offend no one, and thereby reap the largest possible profits.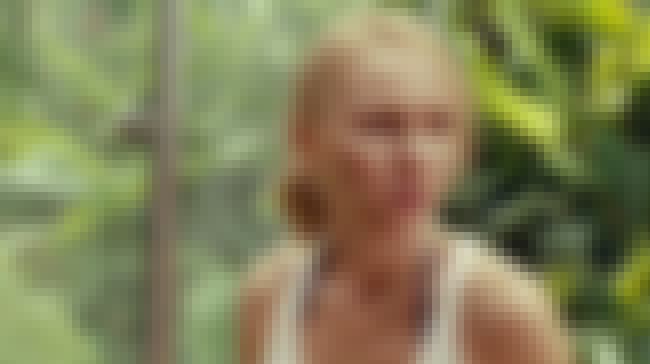 The Impossible chronicles the experience of Maria Belon and her family during the 2004 Indian Ocean tsunami. Belon is a physician and, since the tsunami, a motivational speaker. She, her husband Enrique, and her three sons were on vacation in Thailand when the tsunami hit. They are all Spanish.
Naomi Watts was cast as Maria, Ewan McGregor was cast as Enrique, and Tom Holland as their oldest son. Watts and Holland are English, McGregor Scottish. While some mentioned that this is a weird form of whitewashing within whitewashing (fair-skinned northern Europeans cast as swarthy southern Europeans), the true furor of whitewashing accusations arose from focusing on European tourists in a movie about a Southeast Asian disaster, in which hundreds of thousands of Asians perished.
Though the movie was well-reviewed, some commentators, such as Laura Helmuth of the Washington Post and Slate, really, really hated it. Like, every single thing about it, from the casting to marketing. The following is excerpted from Helmuth's tête-à-tête with Slate critic Danil Kois.
"Laura Helmuth: Reprehensible! ...[I]t's offensive in dozens of ways.

Kois: Dozens?! That's so many ways! Give me the biggest way it's offensive.

Helmuth: It's hard to get past No. 1, which was represented by the tagline in the trailer: 'Nothing is more powerful than the human spirit.' Because one thing that is more powerful than the human spirit is a motherf*cking tsunami that kills a quarter of a million people."
Also Ranked
#38 on The Greatest Disaster Movies of All Time
#21 on Great Movies About Precocious Children
see more on The Impossible
A Mighty Heart tells the story of Mariane Pearl, the wife of Wall Street Journal South Asia bureau chief Daniel Pearl, who was decapitated on camera in a video uploaded online by Islamic extremists. Mariane is of mixed Afro-Cuban and Dutch heritage, yet was played by Angelina Jolie, who darkened her skin, wore colored contact lenses, and corkscrewed her hair to look the part, all of which seems tantamount to donning blackface.
Jolie is of mixed German, Dutch, French-Canadian, and Slovak descent. So, the Dutch is right. Kind of missed the mark on the Afro-Cuban bit, though.
see more on A Mighty Heart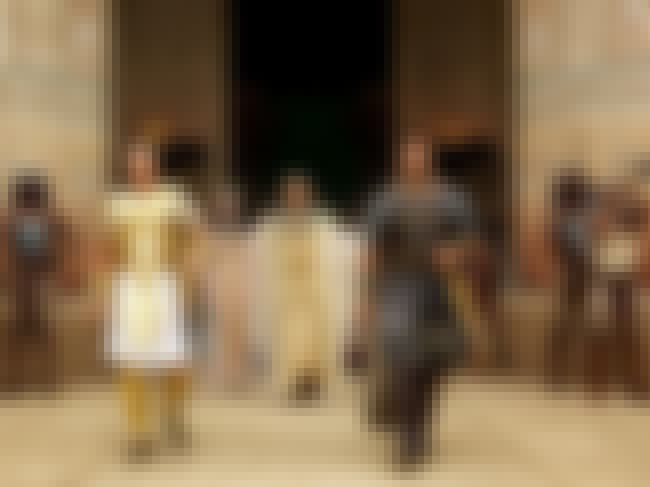 Exodus: Gods and Kings tells the story of Egyptian pharaoh Ramses and a guy named Moses, who you may or may not know from such hits as Old Testament, Burning Bush, and Parting the Red Sea. Directed by Englishman Ridley Scott, the film stars Christian Bale, a Welsh-born Englishman (whose name is Christian, as a delicious bit of irony) as Moses, and Joel Edgerton, who is white Australian, as Ramses.
Members of the supporting cast who play Egyptians and/or Old Testament Jews include John Turturro, Aaron Paul, Ben Mendelsohn, Sigourney Weaver, and Ewen Bremner, all of whom are of European descent. Ben Kingsley is also in there, and is half English, half Indian, which probably still counts.
In his defense, Ridley Scott said:
"I can't mount a film of this budget, where I have to rely on tax rebates in Spain, and say that my lead actor is Mohammad so-and-so from such-and-such. I'm just not going to get it financed. So the question doesn't even come up."
Scott's flippant response angered a lot of people, including David Dennis, Jr of Medium, who argued Scott could fund a $100 million movie on his name alone (this is a ludicrous assertion, for anyone who knows anything about film financing).
see more on Exodus: Gods and Kings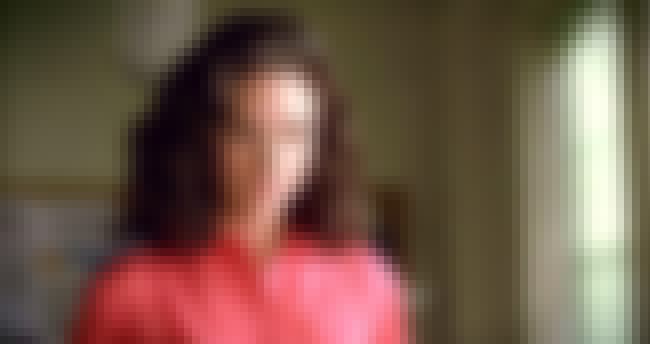 A Beatiful Mind explores the life and, duh, mind of mathematical genius John Forbes Nash Jr, and features an Oscar-winning performance from Jennifer Connelly as Nash's wife Alicia, who was born Alicia Lardé Lopez-Harrison in El Salvador.
Connolly is of mixed Jewish (Poland, Russia) and northern European (Irish, Norwegian) heritage. Though such casting may not technically be whitewashing (Connelly and Alicia Nash both have dark hair and fair skin; both are of mixed heritage), it is most certainly a case of ethnowashing, in which Nash's identity as a Latina was erased, and a substantive role was given to an un-accented white actress, rather than a prominent Latina.
Also Ranked
#28 on The Very Best Oscar-Winning Movies
#7 on The Best Movies "Loosely" Based on True Stories
#6 on The Best Movies Based on True Stories
#13 on List of Movies Like Inception
see more on A Beautiful Mind