Entertainment
These Movies Based On True Stories Totally Changed The Real Peoples' Race

Updated July 26, 2017
709 votes
174 voters
20.5k views
14 items
List Rules Vote up the most heinous examples of whitewashing and ethnowashing in movies based on true stories.
Whitewashing in film isn't anything new. In 1921, Italian-American Rudolph Valentino played an Arab in The Sheik. Three years after that, Douglas Fairbanks did the same in The Thief of Baghdad. Most movies that changed a character's race are entirely fictional, and while the systemic racism on display in this practice is intensely problematic, it's not nearly as heinous or brazen as when it happens in movies based on real events.
Unfortunately, whitewashing isn't as simple as gut-reaction racism. Executives aren't making decisions like "Oh the woman was half black? That won't do. Let's cast Angelina Jolie." Rather, movies that whitewashed characters are part of a complex, systemic problem involving economics, history, and corporate practices that extend beyond the movie industry (don't forget, movie studios have parent companies). Whatever the reasons, the practice is distinctly American, and part of an industrial entertainment industry that has a long tradition of sanitizing, whitewashing, and desexualizing history and culture in an effort to offend no one, and thereby reap the largest possible profits.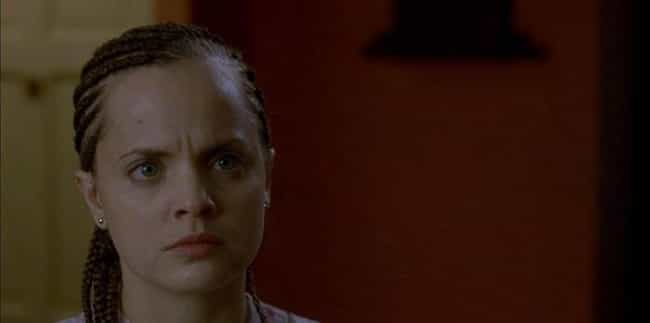 Stuck tells the true story of Chante Mallard, who hit, and accidentally killed, Gregory Glen Biggs, a homeless man, with her car. Mallard hit Biggs so hard he lodged in her windshield, then drove home and left him there, where he died. She was sentenced to 50 years in prison, though the prosecutor asked for life (her defense attorney, Jeff Kearney, pleaded "What she did is horrible, but... she is not a horrible person. Please don't destroy another life. Please give her a chance to prove she can do something good.").
In real life, Mallard his African American. As court photos show, she wore her hair straight. In Stuck, Mallard is portrayed by Mena Suvari, a white woman of European heritage, including Greek and Estonian ancestry. The film changed the character's name to Brandi, so, technically, no one's race was changed, because Brandi is a fictional creation.
To add salt to the wound, Suvari has cornrows in the movie. So instead of casting an African American actor to play a black woman, producers cast a white woman with an ancient African hairstyle. Cool!

Is this offensive?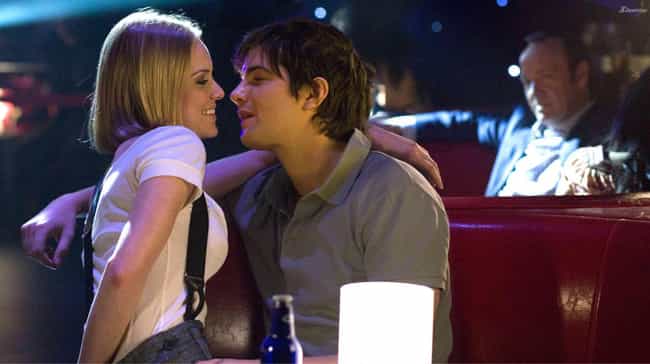 Good-Will-Hunting-meets-Rounders bro flick (apparently the writers were really into Matt Damon?) 21 tells to true story of MIT students who used their math acumen to count cards and hustle casinos. Jim Sturgess, Kate Bosworth, and Kevin Spacey were cast as the central pair students and their teacher, respectively, and are all white. Most of the real people on which the movie was based are Asian.
Sturgess, who is English, played a character based on Jeff Ma, who is east Asian, and plays a dealer in a bit part in the film. As Alvin Lin points out in MIT newspaper The Tech, the race and ethnicity of the people behind 21 was integral to their success.
"The MIT team thrived by choosing [Big Players] who fit the casino mold of the young, foolish, and wealthy. Primarily nonwhite, either Asian or Middle Eastern, these were the kids the casinos were accustomed to seeing bet a thousand bucks a hand. Like many on the team, Kevin Lewis was part Asian, and could pass as the child of a rich Chinese or Japanese executive … '… White 20-year-olds with $2 million bankrolls stand out,' explains Andrew Tay, one of Lewis' teammates."

Is this offensive?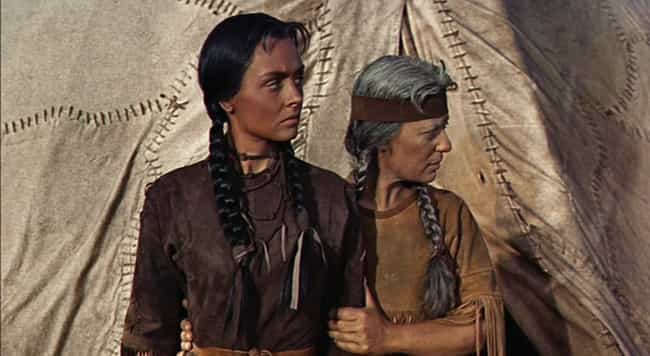 Sacagawa was white, right? Ah, no, whoops. Donna Reed was a white woman from Iowa, and she played Sacagawa, who was Lemhi Shoshone in The Far Horizons. Charlton Heston plays William Clark in the film, and rubs his face all over Reed like the skeeve. Reed got some nice brownface make-up, which isn't at all adding insult to injury after killing all the Native Americans then using their land to make historical epics about how noble they were.
Elsewhere in the film, Larry Pennell plays a character called Wild Eagle, who is probably meant to be Native American, but might actually just be a wild eagle played by a white man in a bird suit.

Is this offensive?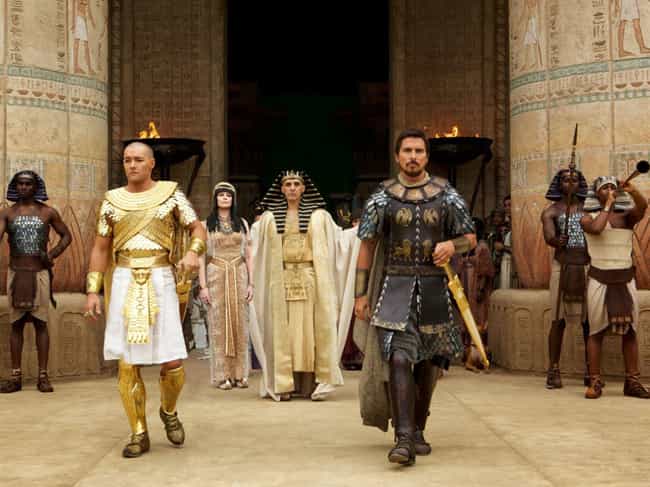 Exodus: Gods and Kings tells the story of Egyptian pharaoh Ramses and a guy named Moses, who you may or may not know from such hits as Old Testament, Burning Bush, and Parting the Red Sea. Directed by Englishman Ridley Scott, the film stars Christian Bale, a Welsh-born Englishman (whose name is Christian, as a delicious bit of irony) as Moses, and Joel Edgerton, who is white Australian, as Ramses.
Members of the supporting cast who play Egyptians and/or Old Testament Jews include John Turturro, Aaron Paul, Ben Mendelsohn, Sigourney Weaver, and Ewen Bremner, all of whom are of European descent. Ben Kingsley is also in there, and is half English, half Indian, which probably still counts.
In his defense, Ridley Scott said:
"I can't mount a film of this budget, where I have to rely on tax rebates in Spain, and say that my lead actor is Mohammad so-and-so from such-and-such. I'm just not going to get it financed. So the question doesn't even come up."
Scott's flippant response angered a lot of people, including David Dennis, Jr of Medium, who argued Scott could fund a $100 million movie on his name alone (this is a ludicrous assertion, for anyone who knows anything about film financing).

Is this offensive?