Weird History These Movies Based On True Stories Totally Changed The Real Peoples' Race

546 votes
142 voters
19.6k views
14 items
List Rules Vote up the most heinous examples of whitewashing and ethnowashing in movies based on true stories.
Whitewashing in film isn't anything new. In 1921, Italian-American Rudolph Valentino played an Arab in The Sheik. Three years after that, Douglas Fairbanks did the same in The Thief of Baghdad. Most movies that changed a character's race are entirely fictional, and while the systemic racism on display in this practice is intensely problematic, it's not nearly as heinous or brazen as when it happens in movies based on real events.
Unfortunately, whitewashing isn't as simple as gut-reaction racism. Executives aren't making decisions like "Oh the woman was half black? That won't do. Let's cast Angelina Jolie." Rather, movies that whitewashed characters are part of a complex, systemic problem involving economics, history, and corporate practices that extend beyond the movie industry (don't forget, movie studios have parent companies). Whatever the reasons, the practice is distinctly American, and part of an industrial entertainment industry that has a long tradition of sanitizing, whitewashing, and desexualizing history and culture in an effort to offend no one, and thereby reap the largest possible profits.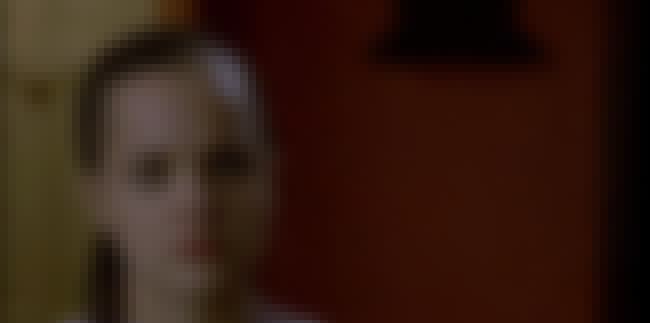 Stuck tells the true story of Chante Mallard, who hit, and accidentally killed, Gregory Glen Biggs, a homeless man, with her car. Mallard hit Biggs so hard he lodged in her windshield, then drove home and left him there, where he died. She was sentenced to 50 years in prison, though the prosecutor asked for life (her defense attorney, Jeff Kearney, pleaded "What she did is horrible, but... she is not a horrible person. Please don't destroy another life. Please give her a chance to prove she can do something good.").
In real life, Mallard his African American. As court photos show, she wore her hair straight. In Stuck, Mallard is portrayed by Mena Suvari, a white woman of European heritage, including Greek and Estonian ancestry. The film changed the character's name to Brandi, so, technically, no one's race was changed, because Brandi is a fictional creation.
To add salt to the wound, Suvari has cornrows in the movie. So instead of casting an African American actor to play a black woman, producers cast a white woman with an ancient African hairstyle. Cool!

Is this offensive?
see more on Stuck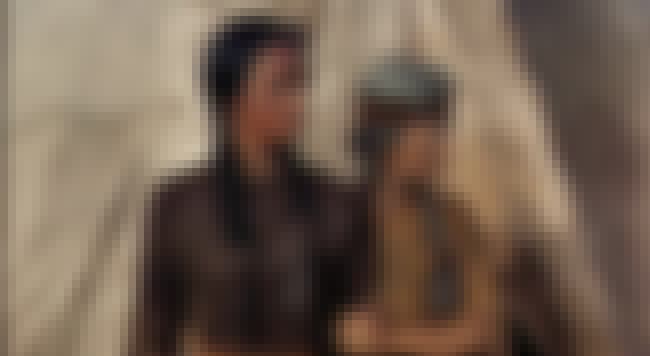 Sacagawa was white, right? Ah, no, whoops. Donna Reed was a white woman from Iowa, and she played Sacagawa, who was Lemhi Shoshone in The Far Horizons. Charlton Heston plays William Clark in the film, and rubs his face all over Reed like the skeeve. Reed got some nice brownface make-up, which isn't at all adding insult to injury after killing all the Native Americans then using their land to make historical epics about how noble they were.
Elsewhere in the film, Larry Pennell plays a character called Wild Eagle, who is probably meant to be Native American, but might actually just be a wild eagle played by a white man in a bird suit.
Is this offensive?
see more on The Far Horizons
A Mighty Heart tells the story of Mariane Pearl, the wife of Wall Street Journal South Asia bureau chief Daniel Pearl, who was decapitated on camera in a video uploaded online by Islamic extremists. Mariane is of mixed Afro-Cuban and Dutch heritage, yet was played by Angelina Jolie, who darkened her skin, wore colored contact lenses, and corkscrewed her hair to look the part, all of which seems tantamount to donning blackface.
Jolie is of mixed German, Dutch, French-Canadian, and Slovak descent. So, the Dutch is right. Kind of missed the mark on the Afro-Cuban bit, though.

Is this offensive?
see more on A Mighty Heart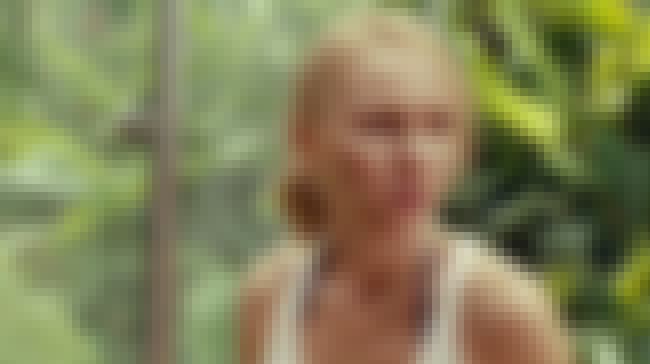 The Impossible chronicles the experience of Maria Belon and her family during the 2004 Indian Ocean tsunami. Belon is a physician and, since the tsunami, a motivational speaker. She, her husband Enrique, and her three sons were on vacation in Thailand when the tsunami hit. They are all Spanish.
Naomi Watts was cast as Maria, Ewan McGregor was cast as Enrique, and Tom Holland as their oldest son. Watts and Holland are English, McGregor Scottish. While some mentioned that this is a weird form of whitewashing within whitewashing (fair-skinned northern Europeans cast as swarthy southern Europeans), the true furor of whitewashing accusations arose from focusing on European tourists in a movie about a Southeast Asian disaster, in which hundreds of thousands of Asians perished.
Though the movie was well-reviewed, some commentators, such as Laura Helmuth of the Washington Post and Slate, really, really hated it. Like, every single thing about it, from the casting to marketing. The following is excerpted from Helmuth's tête-à-tête with Slate critic Danil Kois.
"Laura Helmuth: Reprehensible! ...[I]t's offensive in dozens of ways.

Kois: Dozens?! That's so many ways! Give me the biggest way it's offensive.

Helmuth: It's hard to get past No. 1, which was represented by the tagline in the trailer: 'Nothing is more powerful than the human spirit.' Because one thing that is more powerful than the human spirit is a motherf*cking tsunami that kills a quarter of a million people."
Also Ranked
#35 on The Greatest Disaster Movies of All Time
#18 on Great Movies About Precocious Children

Is this offensive?
see more on The Impossible