Music
A Timeline Of How Biggie And Tupac's Friendship Turned Into An Infamous Feud

One of the most famous feuds in hip-hop history is the Tupac and Biggie beef - a bitter rivalry between West Coast rapper Tupac Shakur and East Coast rapper Christopher "Biggie Smalls" Wallace. But were Tupac and Biggie friends? At the start, Tupac took Biggie under his wing and helped the budding rapper's career, but after only a year, their friendship fell apart. Ultimately, the Tupac Biggie feud ended in tragedy, their lives claimed less than a year apart.
There are many theories about the reasons behind their passings and the people responsible, but both cases remain unsolved to this day. Some argue that the feud was larger than Tupac and Biggie, and that the tension between the coasts exacerbated the events that led to their ends. "There was always tension - there was always resentment, rather - among some folks on the West Coast for the resistivity from New York DJs and artists to West Coast hip-hop," says Dan Charnas, a music history associate professor at New York University's Clive Davis Institute.
Even though Tupac and Biggie were friends, what ultimately tore them apart was a combination of media coverage, diss tracks, gang culture, and competition between their record labels.
1993: Biggie And Tupac Meet And Bond Immediately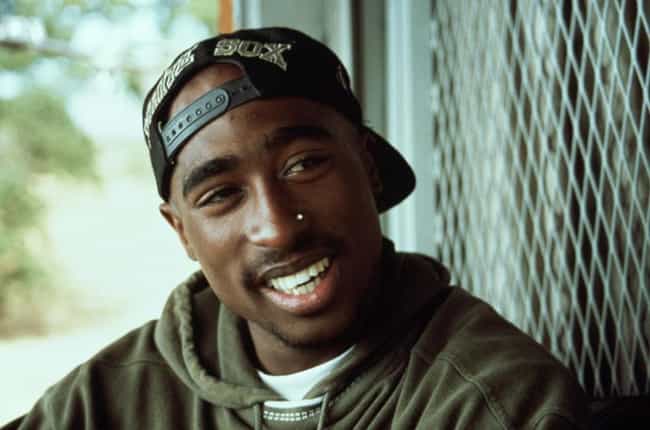 Wallace and Shakur met while the latter was filming Poetic Justice. During a visit to the set, Wallace was flattered to hear Shakur playing his new single, "Party & Bullsh*t," on repeat. Shakur then invited Wallace to a party at his house, and the two became fast friends.
Their friendship lasted a year, during which Wallace would stay at Shakur's home in LA, and Shakur would receive the royal treatment in Wallace's neighborhood in New York.
October 24, 1993: They Freestyle Together Onstage At Madison Square Garden
At the Budweiser Superfest in Madison Square Garden, Wallace and Shakur traded freestyle verses onstage.
At the time, Shakur was a well-known artist and Wallace was only famous in Brooklyn. This performance however, brought Wallace's talents to a larger audience.
1993-1994: The Well-Established Tupac Becomes A Mentor To Biggie
While Shakur was a platinum-selling artist, Wallace's career was just beginning. According to hip-hop artist EDI Mean, Shakur would regularly set aside time to teach new rappers about how to succeed in the industry, but he focused particularly on Wallace and wanted him to be a part of his group, Thug Life.
"I trained [him], he used to be under me like my lieutenant," Shakur said in an excerpt from Ben Westoff's book, Original Gangstas: The Untold Story of Dr. Dre, Eazy-E, Ice Cube, Tupac Shakur, and the Birth of West Coast Rap.
Shakur took credit for influencing the young Wallace's music, suggesting that he focus on writing more for his female audience. "I used to tell [him], 'If you want to make your money, you have to rap for the b*tches. Do not rap for the n*****,'" Shakur claimed. "The b*tches will buy your records, and the n***** want what the b*tches want."
1993: Tupac Involves Himself With Gangster 'Haitian Jack' Despite Biggie's Warning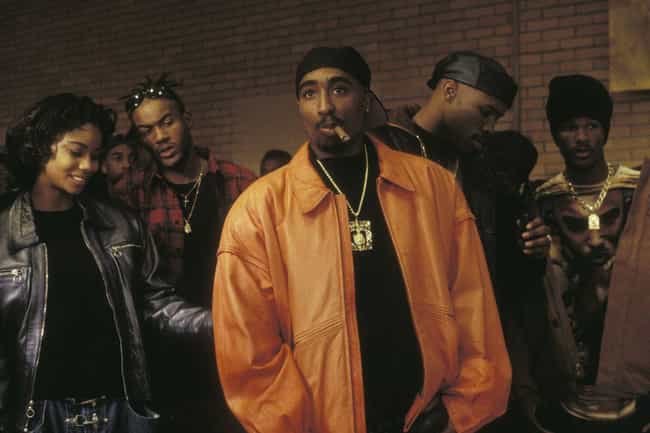 Shakur met Jacques "Haitian Jack" Agnant - the inspiration for Shakur's character in the film Above the Rim - at a club. Shakur was drawn to Agnant's lavish lifestyle, but Wallace warned him that he was bad news.
While partying with Agnant at a Manhattan club in November 1993, Shakur met 19-year-old Ayanna Jackson and spent the rest of the night with her. Four days later, Jackson visited the rapper at his hotel, only to become the victim of an alleged attack by Shakur, Agnant, and Shakur's road manager.
Shakur was charged with multiple unlawful acts, but claimed he left the room before Jackson was harmed. However, in an interview with Vibe magazine, Shakur said he felt "ashamed" for what happened "because I wanted to be accepted and because I didn't want no harm done to me - I didn't say nothing."
Before the cases against Shakur and the other two men went to trial, Agnant pled guilty and received a light sentence. Shakur then told the New York Daily News that he believed Haitian Jack and Ayanna Jackson set him up.