Attractions

Turin Architecture: Famous Landmarks and Buildings

List of the famous landmarks that make up the Turin skyline, listed alphabetically with photos when available. Turin architectural landmarks as well as other major buildings, dwellings, and other structures in Turin are included on this list. Information about these Turin buildings is included on this list, such as when the building first opened and what architectural style it falls under. List includes both new buildings in Turin and older historic landmarks.
This is a list that features buildings like Palazzo Carignano and Torino Palasport Olimpico.
This list answers the question, "What are the most famous buildings in Turin?"
This is a good reference for research into the historical architecture in Turin. Famous architectural houses within the city of Turin are included as well, sometimes by address, other times listed by the name of the original home owner.
City/Town: Turin, Piedmont, Province of Turin, Italy, Alps-Mediterranean Euroregion, + more
Architect: Antonio Nervi, Pier Luigi Nervi
Created By: Antonio Nervi, Pier Luigi Nervi
see more on Italia 61 Pavilion
The Mole Antonelliana is a major landmark building in Turin, Italy. It is named for the architect who built it, Alessandro Antonelli. A mole is a building of monumental proportions. Construction began in 1863, soon after Italian unification, and was completed in 1889, after the architect's death. Originally conceived of as a synagogue, it now houses the Museo Nazionale del Cinema, and is the tallest museum in the world. ...more on Wikipedia
City/Town: Turin, Italy
Architect: Alessandro Antonelli
Created By: Alessandro Antonelli
Building Function: Museum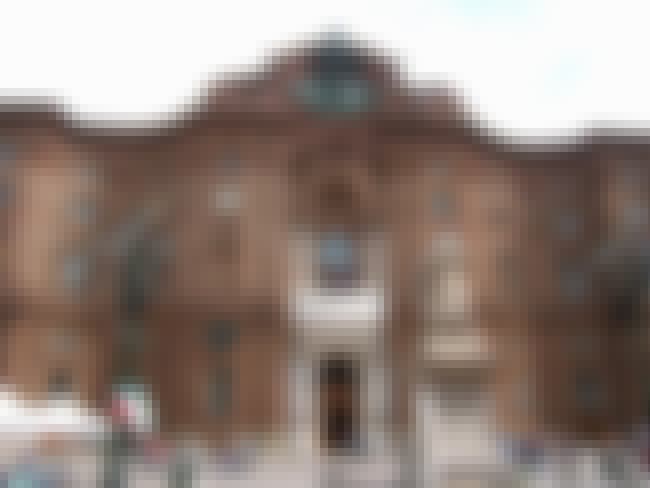 The Palazzo Carignano is a historical building in the centre of Turin, Italy, which currently houses the Museum of the Risorgimento. It was once a private residence of the Princes of Carignano, after whom it is named. It is famous for its unique rounded façade. It is located on the Via Accademia delle Scienze. ...more on Wikipedia
City/Town: Turin, Italy
Architect: Camillo-Guarino Guarini
Created By: Camillo-Guarino Guarini
Building Function: Museum, Palazzo
see more on Palazzo Carignano
4
Palazzo delle Esposizioni, Turin
City/Town: Turin, Italy
Architect: Pier Luigi Nervi
Created By: Pier Luigi Nervi