Weird History Hauntingly Beautiful Turn-Of-The-20th-Century Wedding Photos Show How Weddings Haven't Changed Much

Brides and grooms of the 21st century obsess over finding the ideal dresses and tuxes, organizing their wedding websites, and securing the optimum marriage venues, all with an eye toward what will appear best for posterity (and social media) in portraits on their perfect day. Some modern couples even find a way to bring animals into their wedding pictures.
Though couples before the turn of the 20th century certainly didn't need to worry about whether or not their engagements would result in more Instagram likes and social media follows; brides and grooms from yesteryear loved taking wedding pictures as much as their modern-day counterparts. In fact, black-and-white snapshots of old-timey weddings may appear incredibly familiar. The couples posed in the same ways as their 21st-century counterparts, and the bridesmaids and groomsmen looked just as unhappy with their matching outfits. It's haunting how little has changed.
Woman In Wedding Dress Holding Flowers, Circa 1900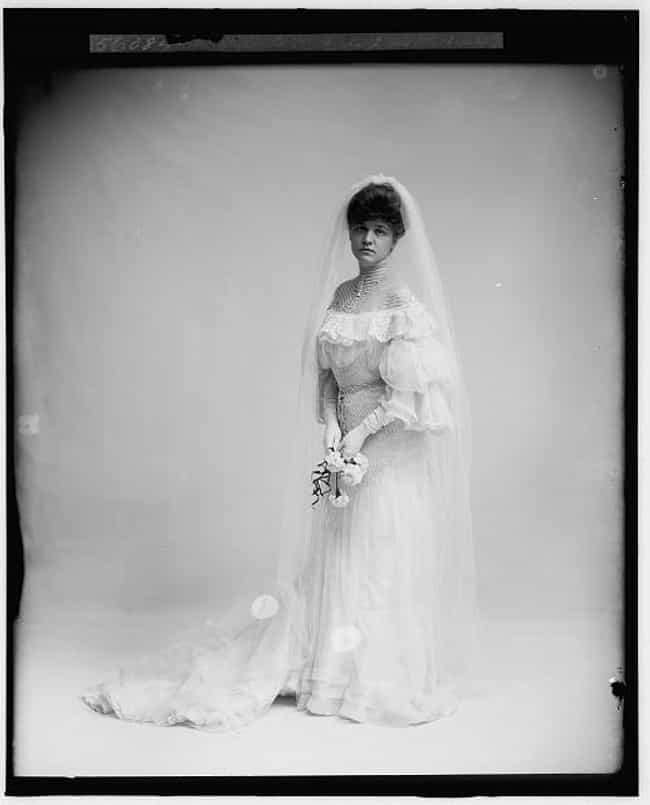 Married Couple Posing With Cupid, 1905