Entertainment
30 Awesome TV and Movie Themed Desserts

5.9k votes
556 voters
38.4k views
31 items
TV shows and movies inspire us to live our dreams, travel, fall in love, and of course, throw awesome themed parties. There's no better excuse to decorate your home, demand your friends dress up, and hit the kitchen to create treats that will live up to your favorite TV show and movie-watching standards.
First step: What TV show or movie have you chosen to inspire your party? There are sooo many to choose from: True Blood, Saved By The Bell, Frozen? Maybe Orange is the New Black is more your style? Our list covers Ned Stark (from Game of Thrones) cake pops, Breaking Bad "meth"-filled cupcakes, Mad Men cookies, and everything in between. From TV show cakes to other delicious movie themed food, these yummy bites will have your friends begging for another Netflix marathon (and your awesome cake recipes).
To help with the inspiration, we've included some crazy over the top movie and TV show cakes that will make your jaw drop. For those party throwers that are, uh, less skilled, don't worry. We've got some movie and TV food ideas that you can do too. You'll still be able to impress your guests! There are even extra movie cake decorations you can buy to spruce up the delicious cake recipes you make.
So, put down the remote and pick up that whisk, you've got some cooking to do! These cool cakes and cupcakes aren't going to make themselves! Vote for the dessert that left you craving a sequel and vote down cake designs that wouldn't even make the ratings chart.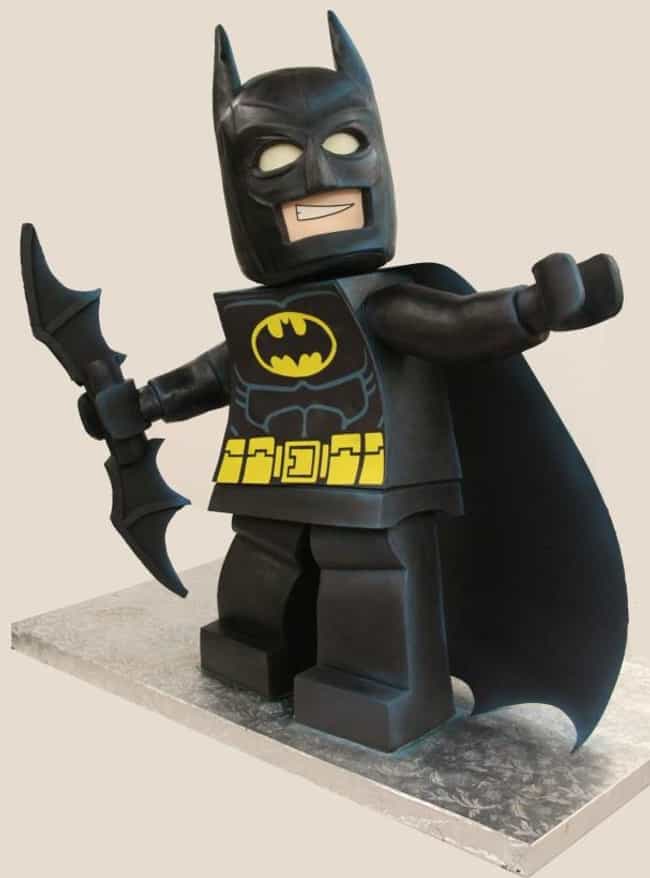 This Lego Movie Batman cake is AWESOME!
(
Source
)

Is this awesome?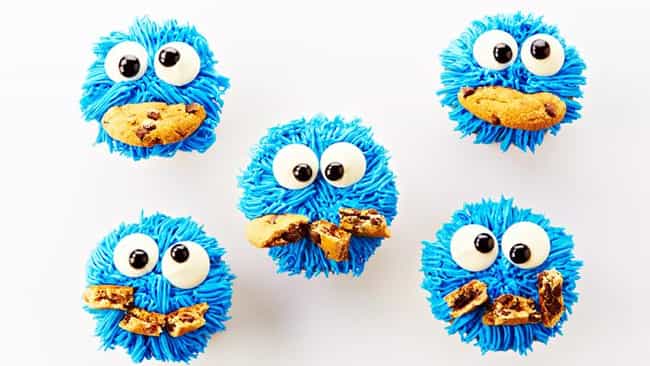 The best character from Sesame Street is your new favorite dessert. Try these Cookie Monster cupcakes at your next party.
(
Source
)

Is this awesome?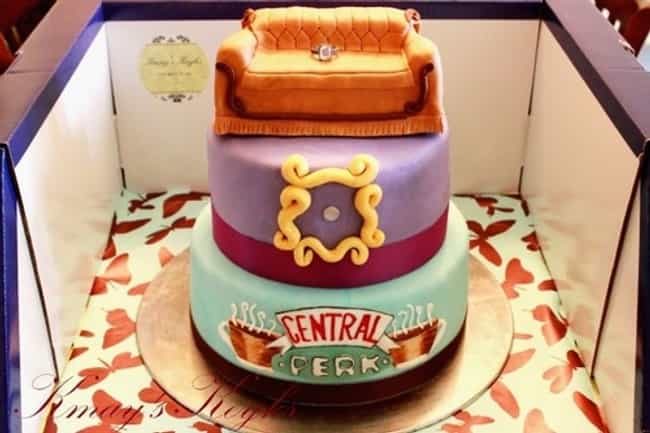 Perfect for an engagement party, a birthday party, or just a regular Friday night at home with Netflix and your best friends: Chandler, Monica, Joey, Phoebe, Rachel, and Ross. It takes some skill with fondant, but you can always just send a pic to your local bakery and let them work their magic.
(
Source
)

Is this awesome?
Harry Potter Sorting Hat Cake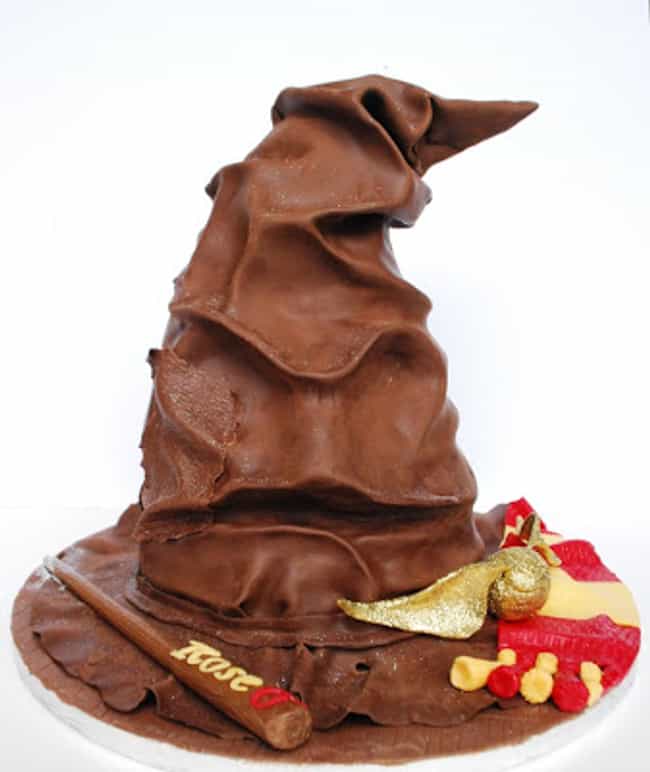 You might want to eat this sorting hat instead of put in on your head like they do in the Harry Potter series. The inside is made of chocolate butter cream. That sounds like pure magic to us!
(
Source
)

Is this awesome?