Nostalgia

The Casts of Your Favorite TV Shows, Reunited

2.3M views
48 items
Follow
Nostalgia. It doesn't get better than that - and that's probably why TV cast reunions are all the rage these days. You know that feeling when you see your favorite TV casts reassembled like 20 years later? Part of you is all, "Remember the good old days?" and then another part goes, "God, they look terrible," right? Ah... the beauty of TV show reunions.
At one point or another, every TV show cast is reunited (except Friends who will continue playing with their fans who want a reunion without ever actually doing one). Whether it's to receive an award of some sort... for a magazine spread... or just to relive old times and have a meal, there's no better marketing ploy than getting the team back together one last time.
Sure, some of them have remained friends, but a lot of them have pursued their own careers (some not even in show business at all, like Paul Pfeiffer from
The Wonder Years
, who became a lawyer). Here's a list of some of the most memorable and nostalgia-filled television reunions from the past few years. Get ready to pass judgement!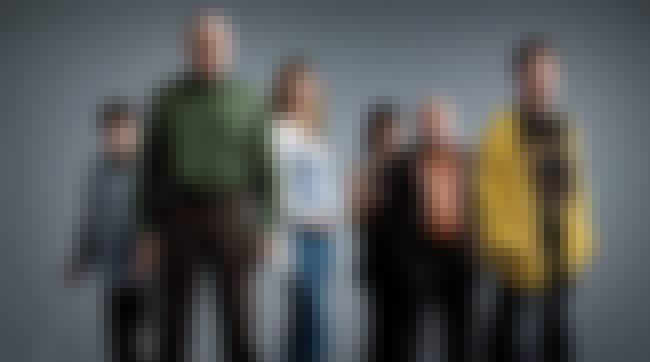 Breaking Bad started in 2008 and was the beginning of what many label the change in "The Golden Age of Television." Walter White (Bryan Cranston) starts cooking meth with an old student of his, Jessie Pinkman (Aaron Paul), as his family – including his DEA Officer brother-in-law Hank Schrader (Dean Norris) – begin to suspect something else besides cancer is eating up Walt.
Actors: Bryan Cranston, Aaron Paul, Anna Gunn
Premiered: 2008
Number of Seasons: 5
Number of Episodes: 54
creator: Vince Gilligan
Producers: Karen Moore, Mark Johnson, Peter Gould, Melissa Bernstein, Stewart Lyons, + more
Network: AMC
Genres (Tv): Black comedy, Crime Fiction, Crime, Suspense, Drama, + more
Characters: Walter White, Jesse Pinkman, Gustavo Fring, Saul Goodman, Hank Schrader, + more
Also Ranked
#1 on The Best TV Shows to Binge Watch
#2 on The Best TV Shows of The Last 20 Years
#3 on The TV Shows with the Best Writing
#2 on Shows with the Best Freakin' Series Finales of All Time
see more on Breaking Bad
The cast and creators of Breaking Bad reunited for a spread in Entertainment Weekly celebrating the 10-year anniversary of the show in June 2018. Photographer Dan Winters captured each of the actors in their element.
"We were all so fortunate to be able to play characters in the show where it wasn't just a one color, one tone, throughout the entire series," Aaron Paul told the magazine. "We all had these beautifully complex arcs that we didn't know where our characters were heading."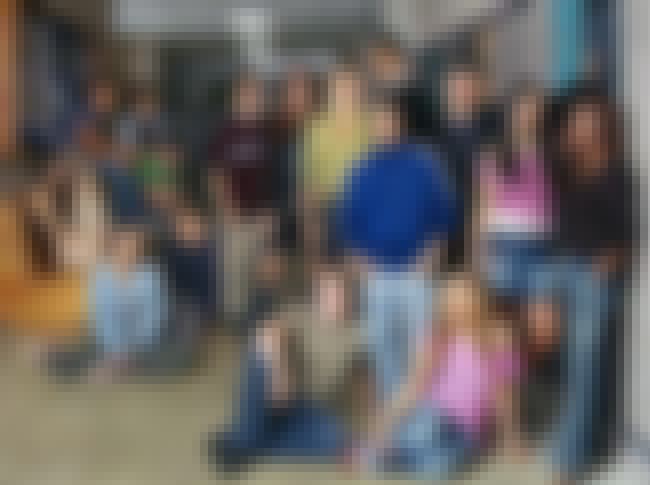 Everyone remembers Degrassi: The Next Generation for its over-the-top teen drama. The show – created by Linda Schuyler and Kit Hood in 1979 – was the fourth installment in the Degrassi series. Most notably, the show launched the career of Aubrey Drake Graham, AKA Drake.
Actors: Stefan Brogren, Aislinn Paul, Melinda Shankar
Premiered: 2001
Number of Seasons: 12
Number of Episodes: 149
creator: Linda Schuyler, Yan Moore
Producers: Stephen Stohn
Network: MTV, MuchMusic, CTV Television Network, TeenNick
Genres (Tv): Soap opera, Teen drama, Drama, Children's television series
Characters: Adam Torres, Mia Jones, Jimmy Brooks, Drew Torres, Emma Nelson, + more
Also Ranked
#46 on The Best High School TV Shows
#48 on The All-Time Best Primetime Soap Operas
#54 on TV Shows You Wish You Were a Character On
see more on Degrassi: The Next Generation
Degrassi: The Next Generation - NOW
The series continued with new casts, but the original crew of Degrassi: The Next Generation reunited in June 2018 in Drake's "I'm Upset" music video.
The short film, directed by Karena Evans, features everyone's favorites from Degrassi, including Spinner (Shane Kippel), Ellie (Stacey Farber), Craig (Jake Epstein), Terri (Christina Schmidt), Liberty (Sarah Barrable-Tishauer), and even a brief cameo from Jay and Silent Bob (Jason Mewes and Kevin Smith).