Watchworthy
The Casts Of Your Favorite TV Shows, Reunited

Updated July 21, 2020
2.3M views
40 items
Nostalgia. It doesn't get better than that - which is probably why TV cast reunions are all the rage. You know that feeling when you see your favorite TV casts reassembled 20 years later? Part of you probably sighs, "Remember the good old days?" Meanwhile, another part thinks (with a smidgen of guilt, because you're 20 years older too), "Wow, they look... older." Ah, the beauty of TV show reunions.
It seems that at some point, every TV show cast is reunited. Whether it's to receive an award, pose for a magazine spread, or just relive old times and have a meal, there's no better marketing ploy than getting the team back together one last time.
Sure, cast members have often remained friends, but others have pursued their own careers (some not even in show business at all, like Paul Pfeiffer from The Wonder Years, who became a lawyer).
Here's a list of some of the most memorable and nostalgia-filled television reunions.
Data-driven recommendations based on voting from over 40 million monthly visits to Ranker.
Try the free app
For three seasons, from 2013 to 2015, Hannibal aired on NBC, riveting audiences with its eccentricity and gore. The show is certainly one of the most shockingly gruesome for a network; nevertheless, the prequel to Thomas Harris's Red Dragon provides provocative insight into the titular character's true persona.
As Hannibal builds relationships with the FBI, Will Graham, and more, we get to see just how manipulative and interesting the infamous cannibal really is.
Actors: Hugh Dancy, Mads Mikkelsen, Caroline Dhavernas
Premiered: 2013
Where to watch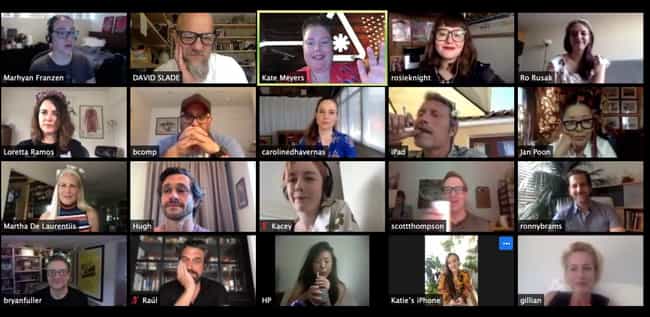 Just about five years after the show went off the air, Nerdist got the cast and crew of Hannibal back together for a behind-the-scenes reunion. On July 11, 2020, the reunion (recorded In June) will air on Nerdit's YouTube Channel, with Bryan Fuller, Mads Mikkelsen, Hugh Dancy, Gillian Anderson, Caroline Dhavernas, and more reminiscing about their time on set.
Nerdist also teased a couple of special guests who aren't named on the roster who will appear live.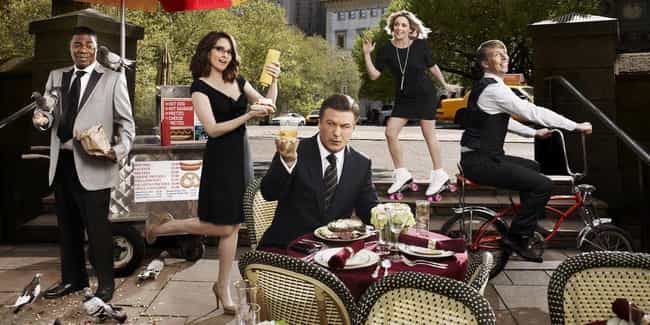 30 Rock is Tina Fey's satirical masterpiece, staring the famed comedy writer herself alongside Alec Baldwin, Tracy Morgan, Jane Krakowski, and Jack McBrayer. From 2006 to 2013, the stars of 30 Rock parodied Fey's experience as a head writer for Saturday Night Live with their behind the scenes adventures of a fictional live sketch comedy show.
Actors: Tina Fey, Alec Baldwin, Tracy Morgan, Jane Krakowski, Jack McBrayer, + more
Premiered: 2006
Where to watch
On June 16, 2020, NBC announced 30 Rock would return on July 16 for an hour-long special "upfront" event. Tina Fey, Alec Baldwin, Tracy Morgan, Jane Krakowski, and Jack McBrayer will reprise their roles for what chairman of Advertising & Partnerships at NBCUniversal, Siid Linda Yaccarino, described as an event that "reflects a new reality and celebrates our relationship with viewers and advertisers alike."
Executive producers Fey and Robert Carlock said, "We're all happy to have this excuse to (remotely) work together again for NBC. To quote Kenneth the Page, there are only two things we love in this world, television and everyone."