Entertainment
29 Popular TV Characters Who Were Based on Real People

Updated June 14, 2019
41.3k views
29 items
TV characters based on real people are as popular as ever. What better source to draw upon than real life? After all, real life is stranger than fiction. People who inspired TV characters can be horrifying while some can be inspirational. Some, like Lady Gaga's character on American Horror Story: Hotel are based off one of the most notorious serial killers in history.
Others, like Moe from The Simpsons, are based off famous athletes who retired from the sport but kept their feisty spirit alive. They are politicians, mob bosses and even an eccentric next door neighbor. What all of these people have in common is their mark as inspirations for some of the most memorable characters on television.
Let's check out some fictional characters based on real people and see if you guessed they were real all along.
The Countess Played by Lady Gaga - AHS: Hotel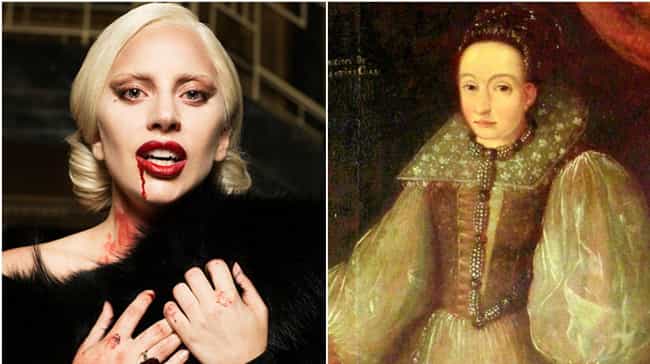 Countess Elizabeth Báthory de Ecsed lived in Hungary in the 1600s, and believed if she drank the blood of young women she could live forever. According to lore, her husband even built her a custom torture chamber to murder her young victims. They were servants of the castle, local peasant girls, and eventually girls born of nobility. It was her aristocratic victims that eventually got her caught.
Bathory was convicted of multiple murders. The family's fortune and status saved her from execution, but she was confined to a small room in the Csejte Castle in what is now Slovakia until her death in 1614. She holds Guinness World Record for the most prolific serial killer with at least 650 deaths, according to a servant who testified at the Countess's trial.
Lady Gaga's character on American Horror Story: Hotel, The Countess, also has a petulance for blood. Unlike her inspiration, she drinks blood instead of bathing in it.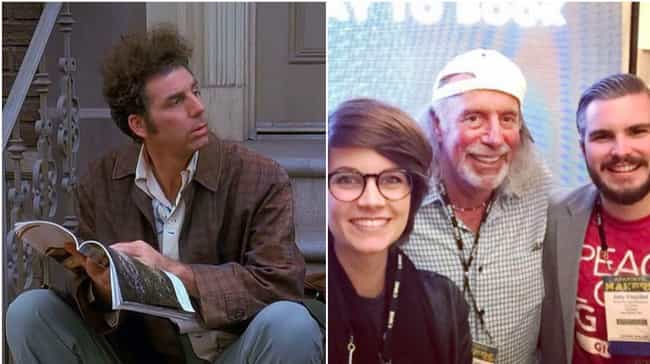 Stand up comedian Kenny Kramer lived across from Seinfeld creator Larry David for six years. When David was creating the show, Kramer's eccentric notions and habits were too good to leave out. Kramer had a thing for golf, hot tubs, managing bands, and karate artists, as well as cooking up inventions for money.
Michael Richards had insisted his version was created entirely on his own and that he did not study or meet Kramer before taking on the role. The entrance, the mannerisms are all his, he says. But David says the "real" Kramer and the "fake" Kramer have a lot of similarities. In response to the show, the real Kramer made a list of demands for the use of his name and likeness on the show, none of which were met. The show mercilessly parodied those demands.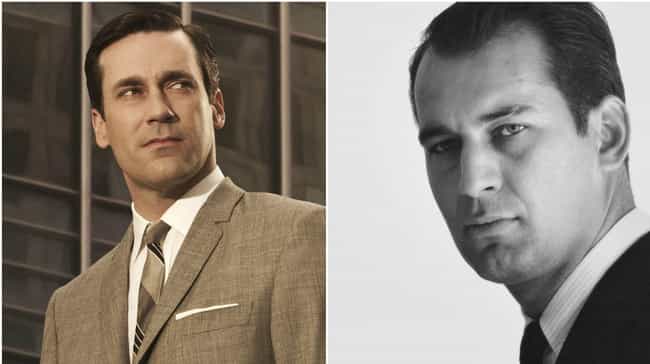 Don Draper appears to be a composite of giants in the ad world, including Draper Daniels, Albert Lasker, and Emerson Foote. But one man seems to be Draper's doppelgänger: George Lois.
George Lois was a brilliant ad man, creating campaigns for Jiffy Lube, Xerox, and MTV's famous "I Want My MTV!" campaign. He was also Don Draperesque in his looks. But the real life Lois had no love for Jon Hamm's boozy, sexist, and troubled ad man, calling him "a talentless bum." Lois also said with a wink, "I was more handsome than Don Draper."
Judy Smith is a real life crisis manager who invented her TV counterpart's signature look, right down to the hair and white coats. Smith works as a corporate fixer who grew up in Northeast Washington D.C. After graduating from law school, she started her company Smith&Company, helping many public figures get out of different jams, including Monica Lewinsky, Michael Vick, Paula Deen and Clarence Thomas.
Her firm was the inspiration for Scandal, and she herself the inspiration for Kerry Washington's Olivia Pope. Unlike her onscreen look-alike, Smith is married with two children and she's never had an affair with a President of the United States.