TV

TV Characters You Never Realized Are On The Spectrum

4.8k views
14 items
Follow
Embed
While a character like Max Braverman from Parenthood was officially diagnosed with Asperger's syndrome, as part of a storyline on the drama, most TV characters who are probably autistic have not been recognized. Over the past ten years or so, there have been several TV shows that depict autism or have characters with Asperger's. Some of these fictional characters on the spectrum will seem pretty obvious, while others may surprise you.
Some of the defining characteristics of Asperger's include: obsession with odd things or unusual topics, limited social ability, the need for a set routine, robotic speech, an inability to make eye contact, awkward mannerisms, the inability to pick up on social cues, and the inability to detect sarcasm. Different people who are on the spectrum will display different traits. Do any of these symptoms remind you of your favorite television character?
Is it weird that Abed from Community uses his insane knowledge of pop culture as a means to communicate? Is it odd that Crazy Eyes from Orange is the New Black nearly loses her mind during the prison riot because her daily routine gets totally out of whack? Ever wonder why Sherlock Holmes does not have any friends?
Check out these fascinating TV characters on the spectrum. While it's true that their creators may not have officially announced their diagnosis, there's at least enough evidence to make a strong case. Did we miss any of your favorite fictional characters on the spectrum? Let us know in the comments section.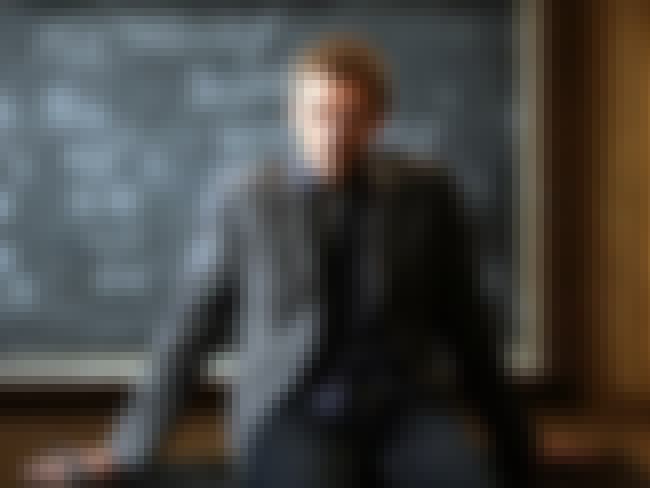 Is Dr. House just a really mean narcissist, or is there a possibility that he is on the spectrum? With the exception of Dr. Wilson, House does not have any friends and can definitely be classified as a loner. The show's creator David Shore said in an interview that he based House on the iconic character Sherlock Holmes.
The brilliant Dr. House will stop at nothing to diagnosis a patient; for everyone else, the mystery is his obsession. However, he has no bedside manner and will often send other doctors in to talk with patients and their loved ones. Tom Shales from the Washington Post wrote: "Dr. House is a fascinating and daringly cantankerous enigma, the proverbial bitter pill who also happens to be a highly intuitive medical genius. He despises interacting with patients and prefers dealing with diseases—with medical mysteries that leave other doctors scratching their heads in befuddlement."
Series: House
Actor: Hugh Laurie
Also Ranked
#9 on The Greatest TV Characters of All Time
#2 on The Most Likeable TV Anti-Heroes
#12 on The Best Male Characters on TV Right Now
#25 on The Best Fictional Characters You'd Leave Your Man For
see more on Dr. Gregory House
Arthur Conan Doyle's detective character Sherlock Holmes first appeared in print in 1886. Since that time, the iconic character has been portrayed in dozens of different films and television shows. In BBC's hit series Sherlock, which premiered in 2010, the titular detective is played by Benedict Cumberbatch.
Whether or not Sherlock Holmes is on the spectrum is a matter of great debate. Holmes is known to be completely obsessed with his detective work and is socially awkward. He can also be quite rude to people. In fact, he really has no friends except for Dr. Watson, and is completely unaware when sarcasm hits him square in the face.
The National Autistic Society has come out and said that Holmes's photographic memory and ability to solve hard crimes with just tiny pieces of information may indicate that the detective is autistic. Robyn Steward, an autism consultant and trainer and ambassador for the NAS, said:
"Sherlock really focuses on one thing, for example in the latest series there is an episode where his brother comes over to New York and they are supposed to be going for dinner but Sherlock says we can't, we are working on this case – it is an unnecessary distraction." She added, "He also has this ability to concentrate and he memorizes and links things in quite a unique way, all these things could be linked to being on the autistic spectrum."
Series: Sherlock
Actor: Benedict Cumberbatch
Also Ranked
#7 on The Best Dressed Male TV Characters
#23 on The Greatest TV Characters of All Time
#4 on The Most Likeable TV Anti-Heroes
#2 on The Best Male Characters on TV Right Now
see more on Sherlock Holmes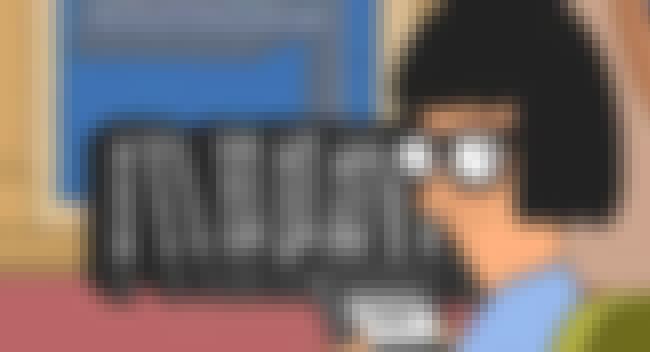 Tina Belcher from the animated series Bob's Burgers exhibits signs of high functioning Asperger's syndrome. Her parents claim that their daughter is not on the spectrum, but there is certainly evidence that suggests otherwise. Tina has poor social skills. She also does not quite understand "appropriate behavior," most often seen at the restaurant when she is dealing with customers.
Tina often groans loudly, hides underneath tables at work, and is typically unemotional. She has a difficult time making eye contact and tends to take things quite literally. Tina is also completely obsessed with erotic fiction, and it doesn't occur to her to hide it.
Series: Bob's Burgers
Actor: Dan Mintz
Also Ranked
#29 on The Funniest Characters Currently on TV
#51 on The Greatest Geeky Girls on TV
#16 on The Most Insufferable Teenage Daughters Currently on TV
#36 on Current TV Characters You Would Want to Be BFFs With
see more on Tina Belcher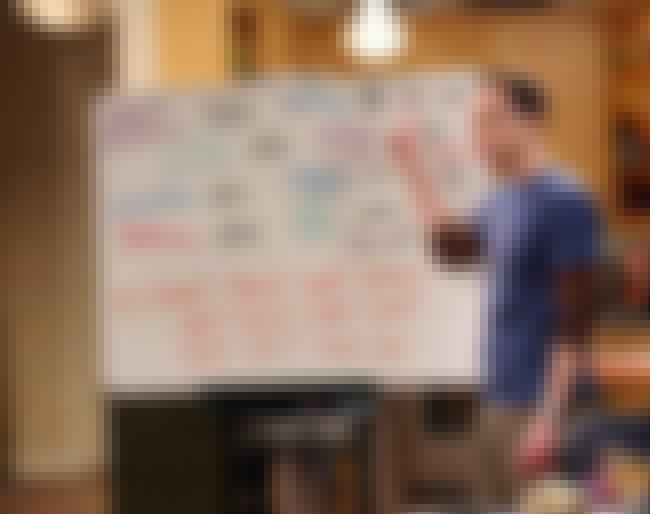 The writers at The Big Bang Theory have stated that when they came up the genius character of Dr. Sheldon Cooper, they were not thinking he would be autistic. There is certainly no doubt that Sheldon has a severe case of OCD; however, Sheldon does display a few of the key characteristics of Asperger's. He does not get sarcasm; he is an undeniable genius; he has a set routine and a general lack of empathy; he's socially awkward. He's completely obsessed with comics, toy trains, and speaking Klingon.
Jim Parsons, who plays Sheldon, read the memoir Look Me In The Eye by John Elder Robison. It is about the writer's life with Asperger's. Parsons immediately saw the comparisons between his character and Robison.
"And the comparisons were undeniable. A majority of what I read in that book touched on aspects of Sheldon. Since then, the more I've heard about it or talked about it with people who know more about it than I do, it seems that Asperger's is not such an uncommon thing for extremely smart people to have. Or, like Sheldon, to have aspects of. There's an awful lot of people who seem to border on that genius level that are also dealing with an Asperger's-like detachment from emotional life as we know it. Even though really it just seems like detachment."
Series: The Big Bang Theory
Actor: Jim Parsons
Also Ranked
#15 on The Greatest TV Characters of All Time
#1 on The Funniest Characters Currently on TV
#4 on The Greatest Breakout Characters in TV History
#11 on The Best Male Characters on TV Right Now
see more on Sheldon Cooper