Entertainment
Every Depiction of Physical Disability In US Television

Updated October 1, 2019
6.5k views
24 items
As portrayals of disability in media are so rare, these TV shows depicting physical disability are often placed under the microscope by critics, fans, and disability activists. When a television show chooses to introduce a character with some form of disability, a lot is at stake in terms of accuracy. Are they writers telling believable stories? Are the characters more than just their disability? Does it matter if an actor is hired for the role who doesn't share the same disability as their character? Debates often surface surrounding these questions and more, meaning reception to such characters is often polarizing.
Roughly 95% of the time, able-bodied actors play characters with disabilities. Much of the negative public reaction surrounding TV shows about disabilities center on what is perceived as a missed opportunity to hire disabled actors who obviously have a limited number of roles available to them. While Hugh Laurie's take on Dr. House is considered one of the finest acted performances in TV history, should we care that he isn't actually disabled in real life? And is the portrayal of House's physical ailments truly realistic? Much like portrayals of mental illness in media, depictions range from incredibly accurate to downright offensive. To learn more about the issue, browse this list below and read up on the controversy, criticism, and praise these physically disabled characters have garnered over the years, then check out our list of the best movies about disabilities.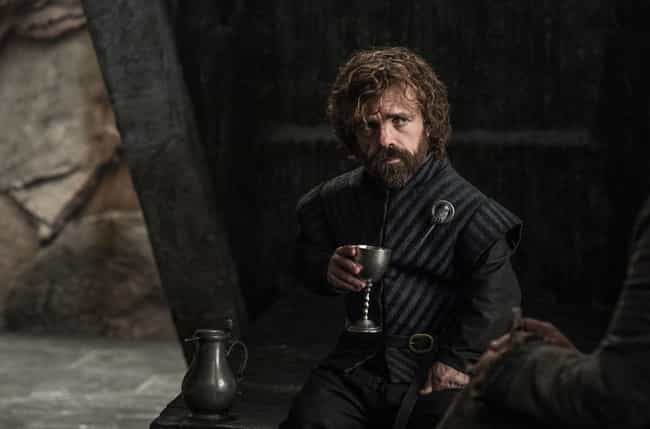 The Show: Peter Dinklage plays Lord Tyrion Lannister on HBO's Game of Thrones.
The Disability: Lannister has dwarfism.
Portrayal: Tyrion is very intelligent. He is witty and extremely well read. While most of the Lannister family is obsessed with power and greed, Tyrion is sympathetic and has a human side. He is often called an "imp" and is subject to ridicule. Tyrion is also flawed with a drinking problem and a highly active sexual appetite.
Public Reaction: The disabled community seems to view the character in a positive light. Rebecca Cokley, who is a little person and executive director of the National Council on Disability, related to an episode (taken directly from the book) where a king humiliates Tyrion with a play made up of an entire cast of little people. "When I read that in the book, I had never seen my own experience in life reflected so accurately, so vividly, so viscerally," Cokley says.
A few of Cokley's friends even called her after the episode aired to check on her. "They were like: 'Wow, is that really what it's like? 'And I was like, 'Yeah,'" she wrote, "There are days when that's what it's like. People see me and get down on their knees and mock how I walk. Or they follow me around the store and take pictures of me."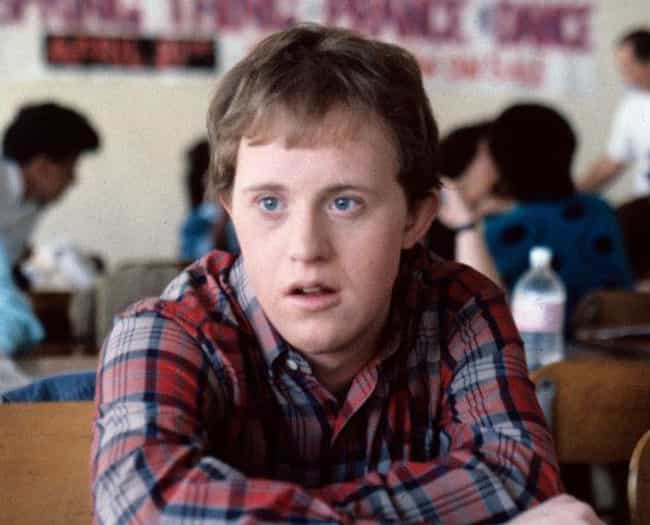 The Show: Chris Burke played Corky Thatcher on the comedy series Life Goes On.
The Disability: Corky has Down syndrome.
Portrayal: Critics and fans were pleased to see that the show presented people with Down syndrome as similar to everyone else. Corky was a multi-dimensional character who was more than just his affliction and his problems and storylines were not exclusively related to Down syndrome.
Public Reaction: Actor Chris Burke has Down syndrome in real life. Corky was the first character in the history of network TV that featured a regular cast member with Down syndrome. Burke was seen as both a pioneer and a champion to the 350,000 Americans who were born with the condition. Burke's critically acclaimed performance as Corky earned the actor a Golden Globe nomination in 1990.
Many parents of children with Down syndrome and people who suffer from the disability were happy to see an actor who actually has the affliction earn the role of Corky. The community appreciated that the series raised awareness and led to overall increased acceptance. Some parents were concerned that Corky had a higher level of intelligence than many people who suffer from Down syndrome and therefore may not reflect a large percentage of the community. However, for the most part, his portrayal was seen as realistic and positive.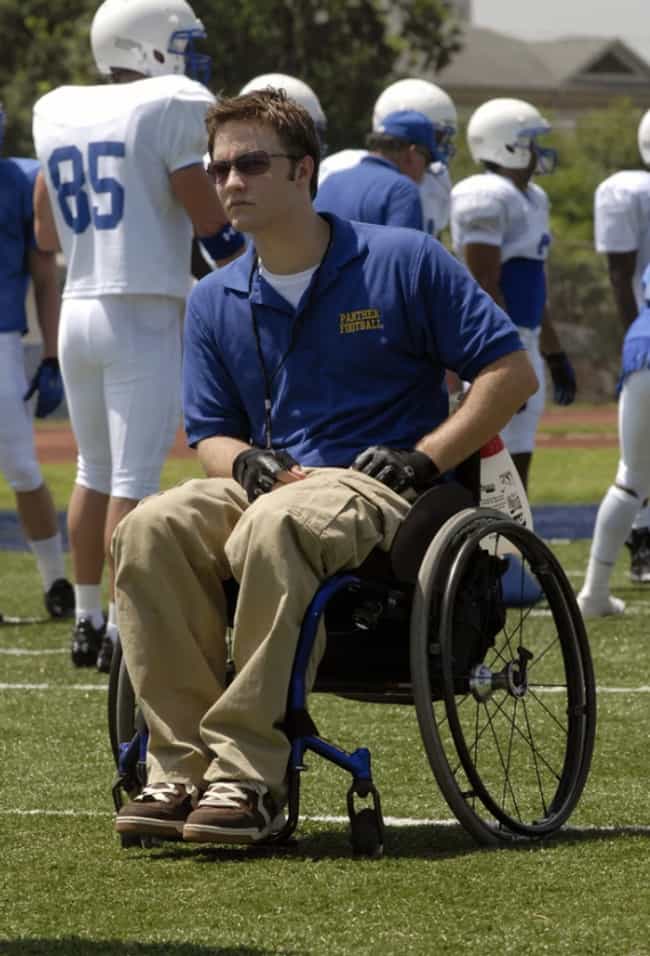 The Show: Scott Porter played Jason Street on Friday Night Lights.
The Disability: In the pilot episode, the superstar quarterback becomes paralyzed during a high school football game.
Portrayal: Jason Street has it all. He is the star football player on one of the best high school teams in the country. He has a beautiful girlfriend and is destined to play in the NFL. It all goes away with one bad tackle and Street is confined to a wheel chair for life. Friday Night Lights shows the spectator Street's journey - his rehabilitation, denial, anger, and ultimately acceptance. The show also explores how the local Texas community treats Street following his accident. It takes a long time for the character to stop feeling sorry for himself, but he eventually comes to the point where he refuses to let his disability define him.
Public Reaction: Reaction to Street has been mostly positive, with Street praised as being a dynamic character who reacts realistically to his disability. Dr. Kathleen Ellis writes of Street in "Because of rather than in spite of: 'Friday Night Lights' Important Cultural Work of Intersecting Disability and Masculinity:"
Impairment is often a marker of difference for people with disability and increasing the visibility of disability and impairment on television through characters such as Jason Street has the potential to change the way disability, difference and diversity are envisioned.

Jason Street from Friday Night Lights represents a new type of character with disability on television. He participates in the everyday of life and his experiences are no more or less significant than the other characters in the series. This is in odds to arguments by key disability theorists that that representation of disability on television has not changed in the last two decades.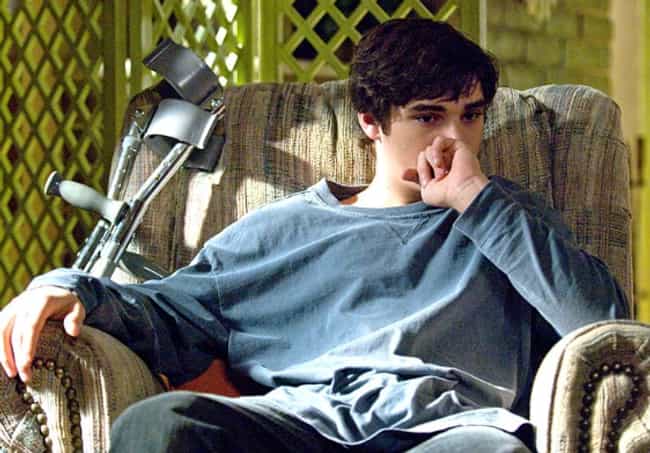 The Show: RJ Mitte played Walter White Jr. on Breaking Bad.
The Disability: Walt Jr. has Cerebral Palsy.
Portrayal: Walt Jr. is a secondary character on Breaking Bad. However, his storylines are often not about his disability but about the usual life of a teenager. He has problems with girls and fights for his independence. And, of course, he has a major issue when he finds out his father has become one of the biggest meth producers in New Mexico.
Public Reaction: Mitte actually has Cerebral Palsy, but a much milder form of the affliction than the one Walt Jr. suffers from. The casting of Mitte is seen as a big step forward in the disabled community as able-bodied actors are so often hired to portray disabled characters. Mitte himself has come out as an advocate, saying, "We know lots of progress is being made but the industry must do more to help disabled people work both in front of and behind the camera."