Watchworthy
TV Characters Who Ended Up With The Wrong Person

Updated October 22, 2018
265k votes
66.9k voters
2.8M views
12 items
List Rules Vote up the worst television pairings.
No matter how many series have managed to get it right and stick the landing with their finales, there are so many TV shows that failed to live up to fans' standards. That might come down to weird pacing, last-minute twists, or bizarre, unresolved cliffhangers – or, the problems could have to do with the romantic pairings. Few series finale decisions are quite as frustrating for viewers as seeing TV characters who chose the wrong partner in the end.
Whether it be through behind-the-scenes complications or genuine narrative fumbling by the creative team, there are many reasons why there are so many TV characters who ended up with the wrong person. But no matter what the excuse is, the worst TV romances always feel particularly annoying, especially for anyone who spent years staying up to date on the show.
Now, it's entirely possible this list could change in the coming years, if say, Meredith Grey ends up with someone other than the late, great Derek Shepherd. But for now, the absolute most disappointing TV couplings of all time consist of limp will-they-or-won't-they matches and problematic partnerships that can't live up to the standards set by the best couples on television.
Data-driven recommendations based on voting from over 40 million monthly visits to Ranker.
Try the free app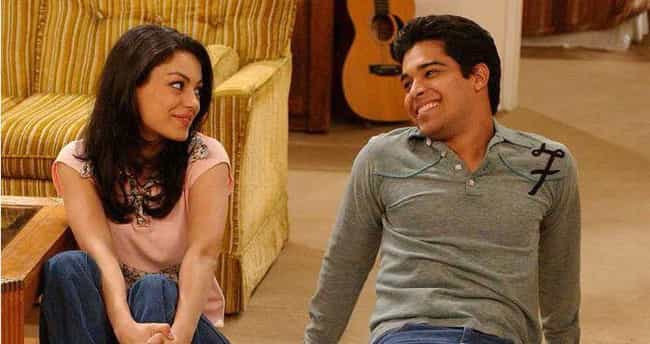 Yes, That '70s Show ends with Jackie (Mila Kunis) and Fez (Wilmer Valderrama) together. Sure, Fez spends several seasons pining for her, but out of the many love interests Jackie has throughout the series, her relationship with Fez is the least exciting.
That's especially true when comparing her scenes with Fez to her various romantic moments with Hyde (Danny Masterson) and Kelso (Ashton Kutcher). Both of those men have their fair share of flaws, of course, but their banter and romantic chemistry with Jackie is off the charts. Meanwhile, Jackie's scenes with Fez in the final episodes not only feel awkward, but strangely forced.
In a perfect world, That '70s Show would have Jackie and Hyde end up together, with Kelso being the best man at their wedding. But unfortunately, the series chooses to go a much less satisfying route.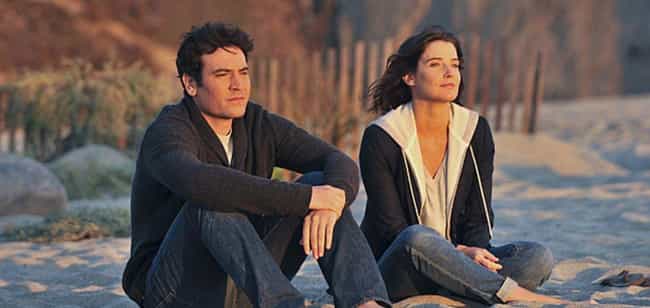 Few shows betray viewers in their finales quite like How I Met Your Mother does. After spending nine seasons building up Ted Mosby's (Josh Radnor) relationship with the titular Mother (Cristin Milioti), the series finale turns all of that inside out, in the span of about 10 minutes.
First, the show reveals that the Mother has actually been dead the whole time Ted is telling the story. Then, it becomes clear that the real reason he's talking to his kids is so he can get their permission to date Robin (Cobie Smulders) again.
It's a real slap in the face, especially after the HIMYM writers spend nine years establishing all the reasons that Ted and Robin can't sustain a long-term relationship together. This is the endgame that nobody saw coming (or wanted).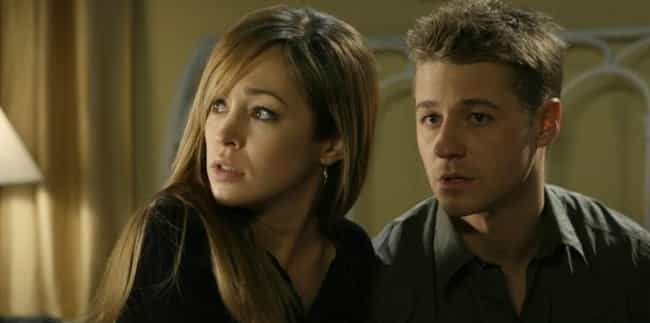 The O.C. sets up its endgame couple from the pilot: Ryan (Ben McKenzie) is destined to be with Marissa (Mischa Barton). And despite a few hiccups, that's exactly what happens. Until, that is, Mischa Barton decides to leave the show.
In response, The O.C. writers kill off Marissa in the show's heartbreaking Season 3 finale. But, because Ryan can't end the series alone and heartbroken, he couples up with Taylor (Autumn Reeser), a character who reads as little more than a mild annoyance. No matter how hard the show tries to make Ryan and Taylor's relationship believable, it never manages to measure up to the bond between Ryan and Marissa.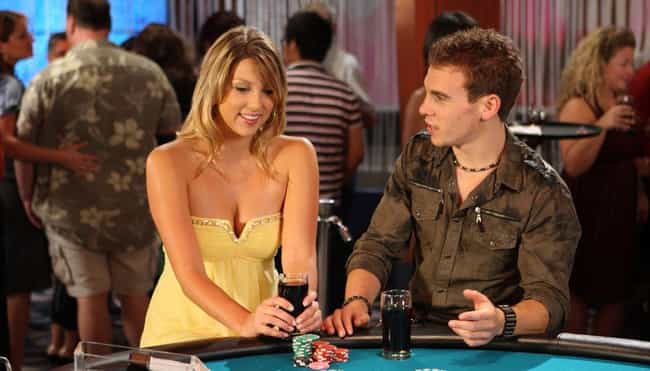 Most Degrassi viewers are all but positive that Emma (Miriam McDonald) is going to end up with Sean (Daniel Clark), once and for all. But this is Degrassi, after all, a show prone to making left-turn decisions that made absolutely no sense.
In Degrassi Takes Manhattan, Emma and Spinner (Shane Kippel) get drunk at Niagara Falls one night and decide to get married – despite being the only two characters in the entire show to have never had a romantic fling prior. They consider getting their marriage annulled - but then decide that maybe they're meant to be married after all. Because nothing is more satisfying for Emma's character arc than throwing out years' worth of emotional setup with Sean for a one-night fling with Spinner.