Entertainment
TV Characters You Loved At First Watch, Then Slowly Realized Were The Worst

765 votes
206 voters
4.6k views
13 items
List Rules Vote up the characters you liked on first impression, but came to realize actually suck.
People change over the course of their lives, and so do the characters that we watch on television. Writers have the difficult task of producing drama, which essentially means creating conflict by forcing their characters into impossible situations. Sometimes, the way our favorite characters handle conflict can make it difficult to support them.
Remember the first time you saw Mad Men's Don Draper? The successful adman appears to be a loving husband and father. Then, we see the infidelity, the heavy drinking, and the cruel way that he treats his co-workers. The handsome, confident man that we fell in love with eventually becomes a loathsome mess.
We slowly realize our favorite characters are actually the worst all the time. They often make terrible decisions that hurt the people around them, including us as viewers. Naturally, a well-written character undergoes development over the course of a series, but those changes aren't always a good thing.
Vote up the characters you used to love before you realized how much they suck.
Why You Loved Him: Ross (David Schwimmer) is the likable underdog of the titular group of friends; he is intelligent and awkward, and he cares deeply for the people in his life. He even tries to put aside his own emotions to make his friends more comfortable when his pal Joey (Matt LeBlanc) starts dating his ex-girlfriend Rachel (Jennifer Aniston).
Why He's Actually The Worst: Ross scores way out of his league when Rachel falls in love with him; however, he takes advantage of their relationship for his own selfish intent on multiple occasions. He becomes extremely jealous of Rachel's co-worker Mark (Steven Eckholdt) when she finally lands her dream job in fashion, then he sleeps with someone else to get back at her and claims that it's okay because they were "on a break."
After Ross's divorce from Emily (Helen Baxendale), he is in between apartments. Joey and Chandler (Matthew Perry) let him stay with them while he looks for a new place, but instead of adapting to his new circumstances, he tries to get them to change their lifestyle. Perhaps one of his worst offenses is lying to Rachel about being divorced after the pair drunkenly get married in Vegas.

The freakin' worst, right?
see more on Ross Geller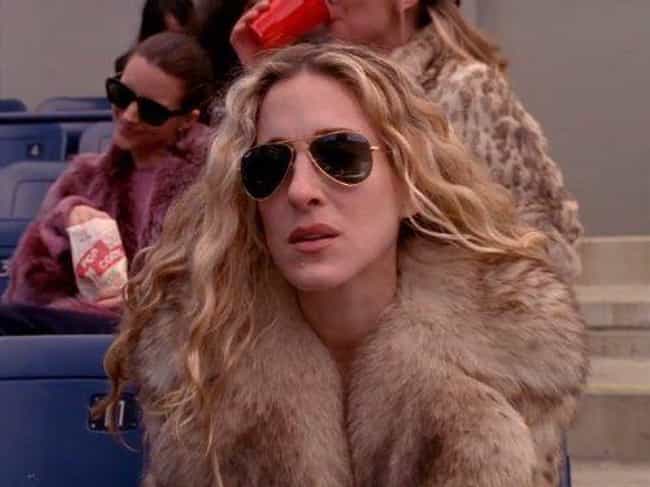 Why You Loved Her: Carrie Bradshaw (Sarah Jessica Parker) is our trendy New York City BFF. She's stylish, witty, and gives us great advice about love. The thought of having a cosmo with Carrie uptown made Sex and the City fans tune in every week.
Reasons She's Actually The Worst: Aidan (John Corbett) is a really good boyfriend and all-around solid guy. When Carrie figures out that she's still in love with Big (Chris Noth), she should break it off with Aidan. Instead, she cheats on him and lies. She also isn't such a great friend to Miranda (Cynthia Nixon), Charlotte (Kristin Davis), and Samantha (Kim Cattrall).
Miranda is always there emotionally for Carrie, and Carrie often fails to reciprocate. When Carrie needs money to keep her apartment, she guilts Charlotte into selling her engagement ring. Forget about what she throws away on expensive shoes and designer clothes. Despite the fact that Carrie is a columnist who has no problem writing about the details of her storied private life, there are several instances in which she shames Samantha for being open about her intimate relations.

The freakin' worst, right?
see more on Carrie Bradshaw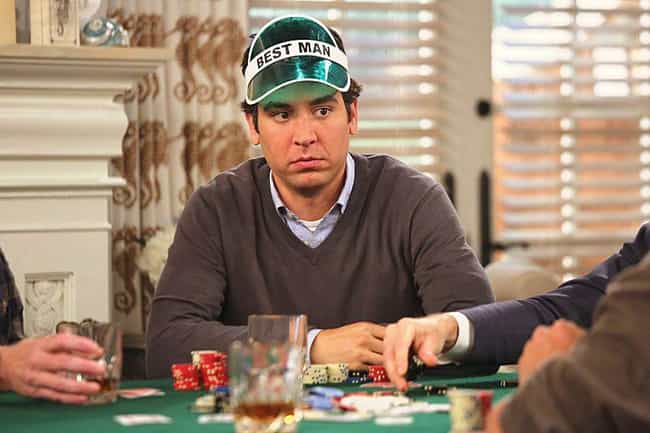 Why You Loved Him: Ted (Josh Radnor) is the token nice guy - a relatable, all-around good dude looking for love. He's funny and easy to talk to, plus he's a good friend. He remains pals with Robin (Cobie Smulders) even after their breakup, and his top priority in life is to settle down and become a family man. Ted is a sweet, hopeless romantic.
Reasons He's Actually The Worst: Ted is a know-it-all. He has no problem correcting his friends and making them look bad. He also gaslights every girlfriend he dates, and selfishly pursues his own goals even when that means someone else has to suffer.
Although he may want everyone to think he's just another hopeless romantic looking for his soulmate, he rushes through relationships and is completely caught up in the chase. It's also hard to excuse the questionable way in which he details his romantic escapades for his kids.

The freakin' worst, right?
see more on Ted Mosby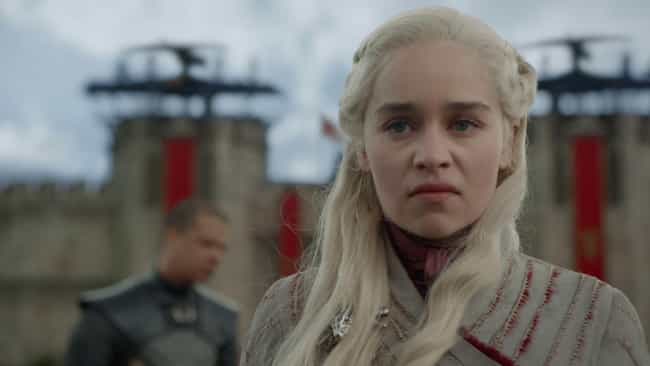 Why You Loved Her: With the possible exception of Jaime Lannister (Nikolaj Coster-Waldau), Daenerys (Emilia Clarke) grows more than any other character on Game of Thrones. When we first meet her, she is timid and living under the shadow and rule of her brother. When she realizes that she is the rightful heir to the Iron Throne, however, she becomes a fearless leader, willing to sacrifice everything to free enslaved and oppressed populations and rule the Seven Kingdoms for the good of the people.
Daenerys is strong, brave, fearless, and determined. She is confident in her abilities and never wavers from her goal. She wants the weight of the world on her noble shoulders and is willing to fight for that right.
Reasons She's The Worst: Once Daenerys begins to take on more responsibility, she becomes obsessed with power, and is well on her way to mirroring her father, the so-called "Mad King." Her cruelty is on full display when she chooses to slay Samwell Tarly's (John Bradley) father and brother for refusing to bend the knee. And when her partner Jon Snow finally reveals his familial lineage to her, Daenerys does not accept that he is the rightful heir to the throne and can't fathom the idea that the pair should rule together.

The freakin' worst, right?
see more on Daenerys Targaryen