Entertainment
In Case You Missed It: The Biggest TV News From Nov. 18-22

November 22, 2019
39 votes
18 voters
1.1k views
8 items
List Rules Vote up the stories that made an impact this week.
This week's big TV news included a number of show renewals, a couple of big trailer drops, and one show announcing it's coming to an end. It was also revealed that a familiar face has joined the fray over at Disney+'s Lizzie McGuire revival and Harrison Ford is prepping for his first starring role in a television series.
Al Pacino And Jordan Peele's 'Hunters' Drops First Trailer
Amazon has released the first trailer for its upcoming show Hunters starring Al Pacino and executive produced by Jordan Peele. The series follows a group of Nazi hunters in 1977 New York City who discover a number of high-ranking Nazi officers are planning a "Fourth Reich" to begin in the US. The trailer prominently features Pacino giving a rousing speech to his "hunters" before they head out to deal with the Nazi threat.
"There is evil among us and you must remember, this evil starts with but a spot inside of them," Pacino says to his roundtable. "Then it grows to a stain. Then it becomes a scourge. And we can't know such evil until it strikes. So the time to act is now before everything we hold dear to us is destroyed. This is not murder. This is mitzvah. Welcome to the hunt."
Big news?
Adam Lamberg Returns For 'Lizzie McGuire' Disney+ Series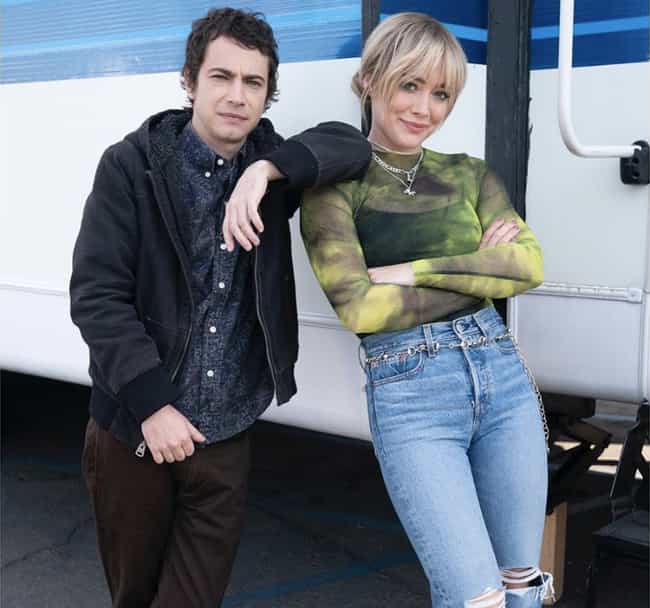 Another familiar face is returning for the Disney+ Lizzie McGuire revival. Adam Lamberg is coming back to play Gordo in the series. Lamberg played best friend to Hillary Duff's Lizzie throughout the shows television run and in the film. He joins a slew of other returning cast members including Robert Carradine as Sam McGuire, Hallie Todd as Jo McGuire, and Jake Thomas as Matt McGuire.
"Gordo was an essential piece of the puzzle to what made the original Lizzie McGuire so authentic and beloved," Duff said after the announcement. "I couldn't imagine the series without him. I can't wait for fans to see what he's up to 15 years later and how he fits into Lizzie's adult world."

Big news?
It was announced at the beginning of the week that Season 3 would be the final bow for Hulu's Runaways series. The final season will pick up where Season 2 left off – the kids searching for Chase, Gert, and Karolina who were taken by their now alien-possessed parents. Along the way Nico will also face off against the evil Morgan le Fay. The season is also set to feature a crossover with Marvel's canceled Freeform show Cloak & Dagger. A trailer was released along with the news of the cancelation.
This announcement comes as little surprise after much of Marvel's TV slate has been wiped clean in the last year as Kevin Feige is set to take the television reigns from Jeph Loeb. Most of the upcoming TV offerings on the Marvel front will appear on the recently launched Disney+ site and be much more intertwined with the MCU, beginning with Falcon and the Winter Soldier in Fall 2020.
Big news?
see more on Runaways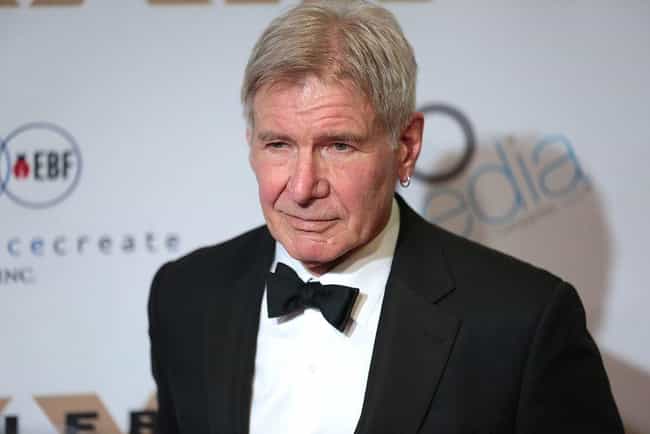 Harrison Ford is finally headed to the small screen for his first major television role in an adaptation of the Netflix docuseries The Staircase. The 2018 Netflix series examined the trial of novelist Michael Peterson, who was accused of murdering his wife back in 2001 – despite Peterson's claims that she died falling down the stairs at their home. Ford is also set to executive produce the series which is being shopped around to different networks.

Big news?
see more on Harrison Ford