Entertainment

TV Parents Who Should Probably Have Their Children Taken Away

1.8k votes
586 voters
13.5k views
10 items
List Rules Vote up the absolute worst fictional parents seen on television.
We all have our favorite TV moms and dads who are heartwarming, funny, or simply adorable. However, not all parents are stellar across all television shows - in fact, some TV parents are the worst. From extremely violent mothers to blatantly abusive fathers, some fictional parents are the stuff of nightmares. Sometimes, their terrible parenting is so distracting that you can't help but wonder why child protective services hasn't been called on them yet.
Among the fictional characters who are awful parents, you'll find similar patterns of neglect, violence, or abuse. These are parents who should have their kids taken away because of their blatant disregard for their children's safety. Take a look and judge for yourself which parents are the worst on TV. Vote up the most terrible television parents who needs to have their kids taken away ASAP.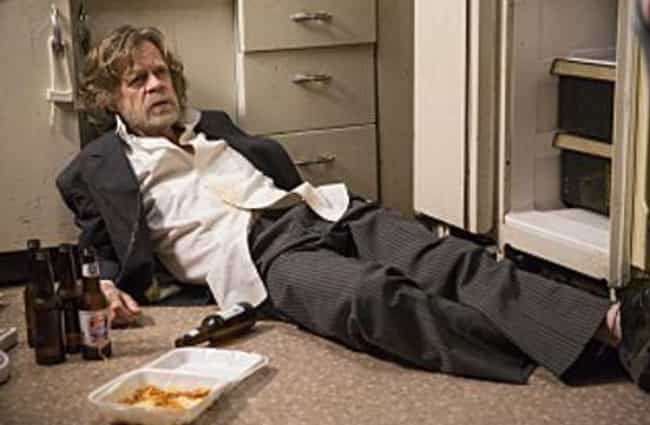 It's all right there in the title of the show, Shameless, which perfectly describes Frank Gallagher (William H. Macy). You can usually find Frank face down in the ground after getting hammered at any time in the day or night. He uses disability checks to fund his alcoholism. But Frank is a father of six, so how do his children stay alive? It's all thanks to his oldest child, Fiona (Emmy Rossum), who takes care of her five siblings. Frank's best parenting advice? "The best gift you can give is neglect. Neglect fosters self-reliance."
Actor: David Threlfall, William H. Macy
Also Ranked
#90 on Which TV Dad Do You Wish Was Your Own?
#64 on The Creepiest Characters in TV History

Agree or disagree?
see more on Frank Gallagher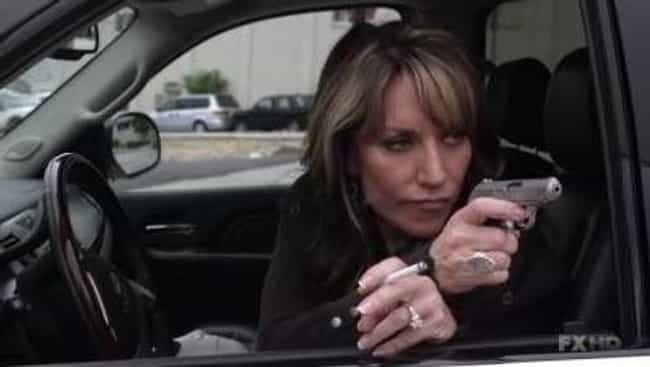 Jax (Charlie Hunnam) may be old enough to take care of himself, but that doesn't stop Gemma (Katey Sagal) from butting into his business 100% of the time. We follow their relationship as adults, but get glimpses into the past. It is obvious that things were not great in the Teller household. Throughout her marriage to Jax's father (Victor Newmark), Gemma was cheating on him with his friend, Clay (Ron Perlman), whom she ends up marrying after Jax's father dies.
Then, Gemma tries to get custody of Jax's children, and it seems like she will stop at nothing to keep her grandchildren in her life. After all, she kills her daughter-in-law, Tara (Maggie Siff), when she thinks Tara is trying to keep the kids from her.
Actor: Katey Sagal
Also Ranked
#13 on The Most Satisfying TV Deaths Of All Time
#49 on Favorite TV Moms of All Time
#88 on The Most Likeable TV Anti-Heroes

Agree or disagree?
see more on Gemma Teller Morrow
Clifford Blossom In Riverdale
In the show Riverdale, you see very little of Clifford Blossom(Barclay Hope), father of Cheryl (Madelaine Petsch) and Jason (Trevor Stines). However, you do see enough of him to know that he is a terrible father in every way possible. He is self-centered and only cares about two things: money and himself.
His children are not a priority. Worse, he even murders one of them for discovering his secret criminal drug trade that he operates under the guise of a maple company. It's only after he kills his son, Jason, that his daughter is taken into protective custody.
Agree or disagree?
It should be noted that Nancy Botwin (Mary-Louise Parker) starts off as a good parent. Maybe not as amazing as her husband, Judah (Jeffrey Dean Morgan), who is pretty much the Father of the Year, but still, a good attentive mother who loves her children. As time goes on, Nancy gets deeper into her drug dealing empire, effectively becoming an all-around horrible human being, let alone parent.
Her bad influences rub off on her children. Silas (Hunter Parrish) ends up joining her business and Shane (Alexander Gould) ends up killing someone. Silas blames his brother's behavior on their mother.
"Shane, if Mom would have worked at the Gap instead of selling drugs, do you still think you would have killed somebody?"
Actor: Mary-Louise Parker
Occupation: Illegal drug dealer
Also Ranked
#66 on The Most Likeable TV Anti-Heroes
#72 on The Best Dressed Female TV Characters
#6 on Fictional Characters Named Nancy
Agree or disagree?
see more on Nancy Botwin