Entertainment
TV Personalities You'd Want to Play Drinking Games With

2.1k votes
275 voters
79.3k views
12 items
List Rules Vote up the TV personalities you'd most want to join you for a crazy night of drinking games.
We've all been there. A high school friend's basement while their parents are away. A college buddy's back porch on a lazy Sunday. A late night dive bar drinking off a crazy week of work. Hanging out with your best drinking buddy (or buddies), playing your favorite drinking game.
Flip Cup, Quarters, Drunken Jenga, Beer Pong. The best drinking games are even more fun when played with drunk celebrities. Who wouldn't want their night to turn into "Drinking With the Stars?" This list of TV talking heads and personalities is full of cool people who just might make or break your Beer Pong team. But which TV personality would you most want to play a fun drinking game with? And which of these awesome games will you play?
Many TV stars these days aren't afraid to get drunk on air – they don't need it to be five o'clock anywhere. Hoda Kotb and Kathie Lee Gifford get through their fourth hour segment of the "Today Show" by sipping on the finest boxed wine. Anderson Cooper invited the lush ladies over to his own short-lived daytime show for a drink as well. Andy Cohen has nursed a drink or two on air (and Rihanna did more than that before appearing on his show wasted). Jimmy Fallon frequently played drinking games with his guests on "Late Night," a tradition we hope makes it onto the Fallon version of "The Tonight Show" as well.
But which TV personality would you challenge to a spirited game of Flip Cup? Who do you want by your side for Quarters? Vote up your dream celebrity drinking buddy below and let the "Thirsty Games" begin!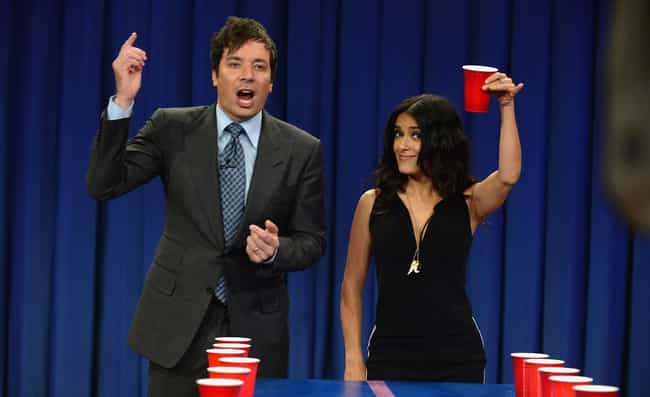 Back when he was the host of "Late Night," Fallon frequently coerced his celebrity guests into playing drinking games with him. He played Beer Pong with Betty White, Giant Quarters with Kristen Stewart, and Flip Cup with Kate Upton.
Known as a fun-loving, eager guy who ruined many an "SNL" sketch with accidental laughter, Fallon is a great drinking companion.
Pros:
- Would clearly be easy to beat in Flip Cup.
- Seems to know what he's doing in Beer Pong and would be a great asset to your team.
Cons:
- Sometimes he gets a little too caught up in the silliness. Getting him to focus on the important game at hand might probe troublesome.

Agree or disagree?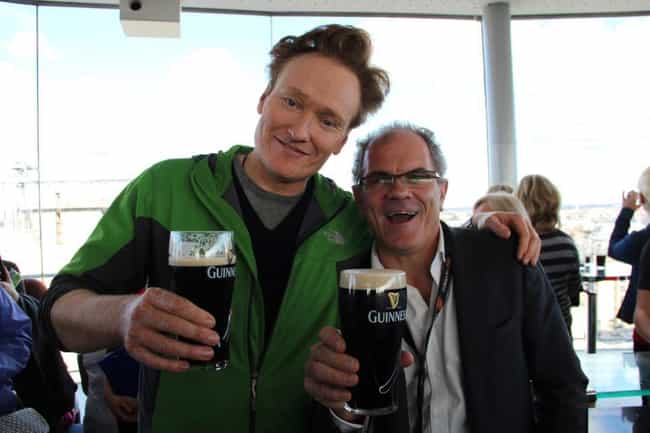 O'Brien is probably most famous for NBC's 2010 "Tonight Show" debacle. Now that he's all settled in at TBS, he's got to be ready for a wild night of Drunk Jenga. Right? Get your string dance ready, it's time to imbibe with Coco.
Pros:
- He's Irish, so he'll have no problem holding it together during an extra long game of Beer Pong.
- You don't have to worry about making a fool of yourself, because he's probably making a fool of himself, too.
Cons:
- Be very, very careful to not bring up Leno.
- Conan can be a bit awkward, not ideal in a drinking pal.
Agree or disagree?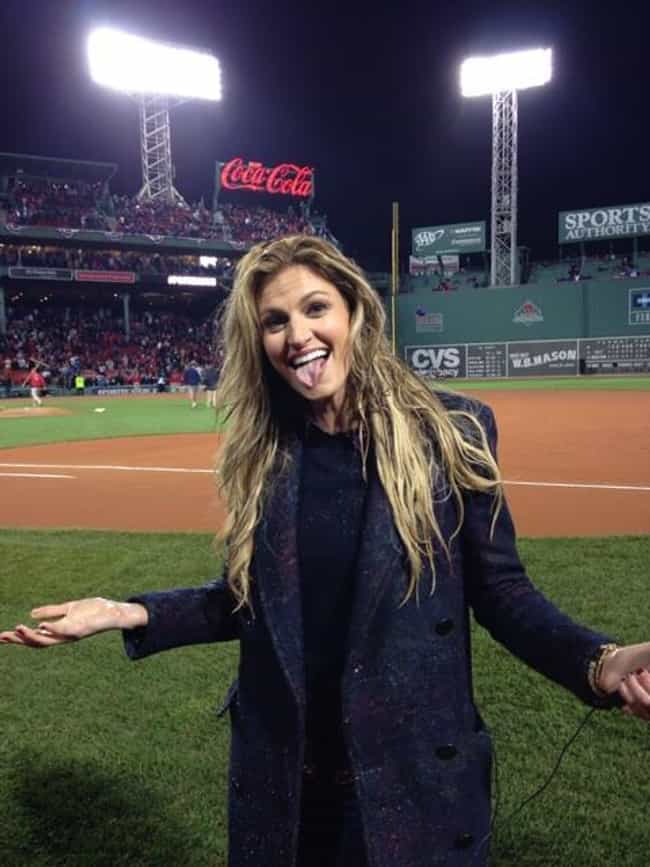 The Fox Sports reporter and "Dancing With the Stars" host is an ideal drinking companion. She's great with the guys but knows how to have a proper ladies night. And, she doesn't take any crap from anyone, including stalkers.
Pros:
- Great wing-woman in any sports bar. "Hi I'm Erin Andrews, why don't you talk to my friend here..."
- Spice up your drinking games with frequent breaks for Andrews's analysis of the last play.
Cons:
- Hopefully her stalker doesn't try to join in on Flip Cup.

Agree or disagree?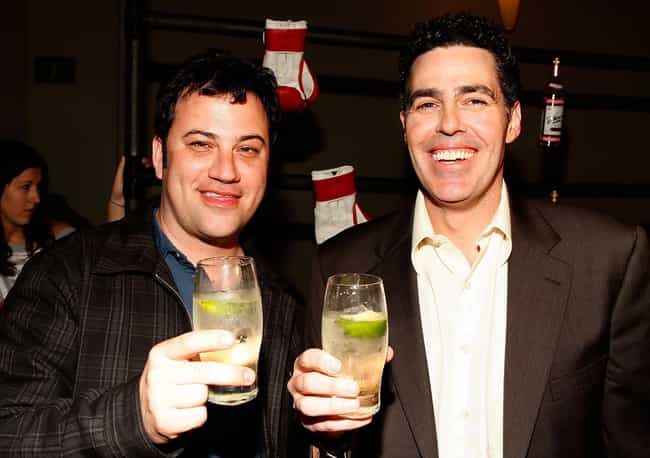 The ABC late-night host is German, Irish, and Italian. Talk about the ultimate trifecta of drinking genes. This is one dude you'll definitely want on your side during the drinking hour. Kimmel's everyman personality and love of pranks will make for a memorable night.
Pros:
- He grew up in Vegas, so he must know how to party.
- Remember that time he downed five drinks during a speech? #skills.
Cons:
- With
a new baby on the way
, Papa Kimmel might not be as dedicated to the craft of drinking games.

Agree or disagree?