Total Nerd
TV Shows That Had Supposedly Happy Endings (But Were Actually Really Depressing)

18.9k votes
6.7k voters
458.2k views
13 items
List Rules Vote up the endings that left you sobbing with absolutely zero warning.
Everyone remembers the saddest television finales — Six Feet Under, Boy Meets World, Cheers — but its much easier to forget about TV show happy endings that are actually sad. As is often the case in film, series finales are usually presented in a positive light, but turn out to be kind of bleak when you start to think about them.
This insidious phenomena is especially common in sitcoms, as those worlds tend to have a glossy sheen to them that helps keep the action light and playful. While this picturesque facade gels smoothly with the majority of comedy series, its hard to put a positive spin on a conclusive event, and close inspection of some series enders reveals that all that glitters isn't gold.
Of course, the confusion isn't limited to sitcoms. There's really no genre that's safe, and when a later season of a show takes a dip in quality, chances are good that the final episode will be certifiably tone deaf. Even though some TV series with deceptively sad finales wrap up in a satisfying manner, it's always a little jarring when a light-hearted show takes a melancholic left turn.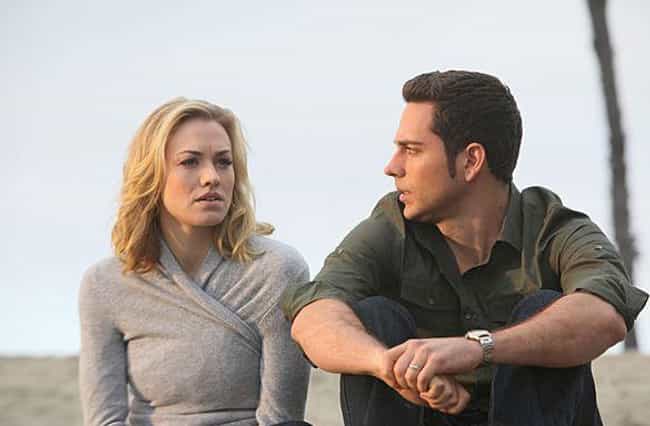 After watching Chuck (Zachary Levi) and Sarah's (Yvonne Strahovski) love slowly develop over the course of five years, the final episode comes as a slap in the face for longtime fans. Just as things are starting to wrap up, Sarah is brainwashed, and forgets all about the couple's intimate history.
The episode ends with them kissing, which implies that Chuck has successfully restored Sarah's memories, but this hope is never explicitly confirmed within the show (the creators even refused to confirm or deny anything after the fact). The reality is, there's a 50/50 chance that her memories are not restored, and that the road ahead of the couple is long and hard.
When the show starts, the pair's love is all an act, as Sarah is tasked with impersonating Chuck's girlfriend so that she can protect the super-computer inside his brain. However, as the series progresses, Chuck's nerdy charm slowly wins over Sarah, and the two actually end up getting married at one point. If one is to believe that the finale ends on a negative note, then the couple has to go through this courting all over again, and lightning may not strike twice.
Even if Sarah does get (some of) her memory back, the mere fact that Chuck has to convince his wife she loves him is heartbreaking, yet the show presents this tragedy in a characteristically lighthearted manner. Sarah has it even worse, as her memory was forcibly removed from her head, meaning that her life was basically stolen.
Actors: Zachary Levi, Yvonne Strahovski, Joshua Gomez, Sarah Lancaster, Adam Baldwin, + more
Premiered: 2007
Number of Seasons: 5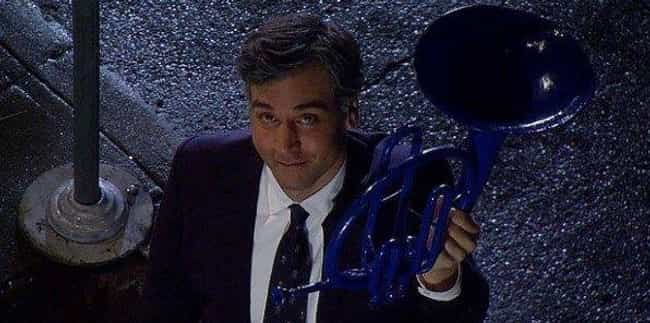 After nine seasons, the titular mother (Cristin Milioti) of How I Met Your Mother is in the show for like a minute, then she dies. It feels like she only exists so that Robin (Cobie Smulders) and Ted (Josh Radnor) can end up together, even though viewers have seen time and again that Ted and Robin are fundamentally incompatible, and that their relationship is destined to fail. Also, what kind of dad talks to his kids about having sex with random women this much? Ted doesn't seem to have matured much from the series's start, and his kids are inevitably going to have some sexual hangups when they come of age.
Actors: Josh Radnor, Jason Segel, Cobie Smulders
Premiered: 2005
Number of Seasons: 8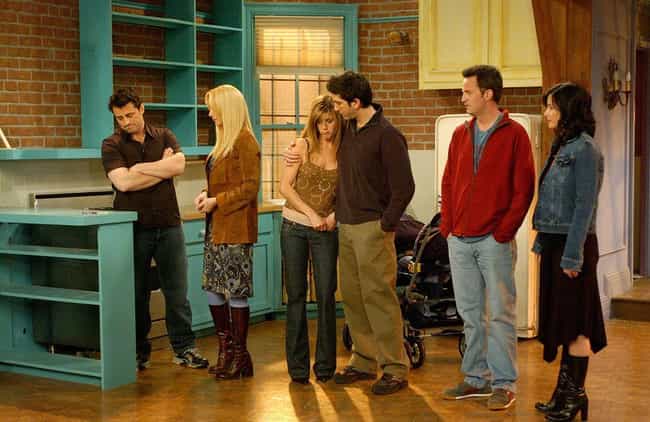 Ross (David Schwimmer) and Rachel (Jennifer Aniston) end up together (because of course they do); Monica (Courtney Cox) and Chandler (Matthew Perry) have twin girls and embark on a life outside the city; and Phoebe (Lisa Kudrow) marries Mike (Paul Rudd), who perfectly counterbalances her zaniness. Happily ever after for the whole gang, right?
Wait, what about Joey (Matt LeBlanc)? By the end of the series, Joey is in his late 30s, and is totally alone, even though he seems focused on finding true love. Viewers get the vibe that Joey's just along for the ride, so his future doesn't really matter, but that's kind of tragic when you think about it. To make things worse, Joey — the two-season spin-off that focuses on the struggling actor — sees him in a one-sided relationship with a woman who doesn't share his desire to get married. Poor guy.
Actors: Jennifer Aniston, Courteney Cox, Lisa Kudrow
Premiered: 1994
Number of Seasons: 10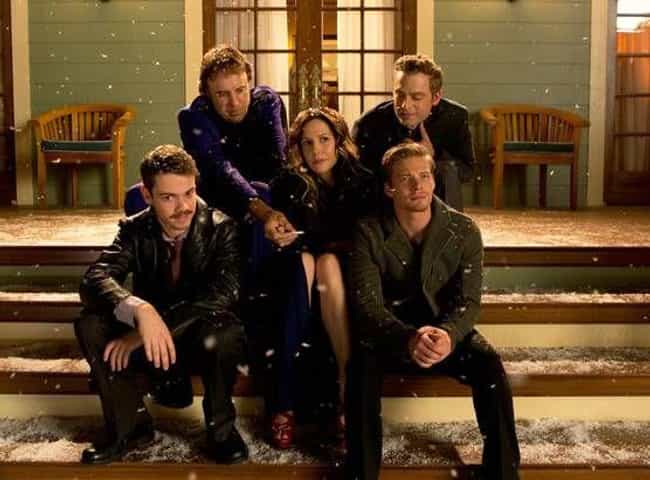 To be fair, it's pretty ambiguous whether or not the ending of Weeds is supposed to be happy. Since the final scene depicts Nancy (Mary-Louise Parker) contentedly smoking a joint with her entire family on the porch (despite their myriad issues and separations), the implication is that things have kind of worked out, especially since she makes a mega-lucrative deal with Starbucks to sell off her empire. Are things really all good though?
Andy (Justin Kirk) and Nancy's relationship has finally come to a definitive end, and while that may be for the best, it still leaves each of them alone after years of tumultuous romances. Silas (Hunter Parish) is happy with his wife, but he's made it clear that, while he still loves his mom, he doesn't want a relationship with her, which is sad no matter how you slice it. Things aren't quite as bad for Doug Wilson (Kevin Nealon), as he's managed to become a successful fraudulent cult leader, which at least comes with some benefits.
Then there's Shane (Alexander Gould) who, despite his best efforts, has fallen victim to substance abuse and kind of hits rock bottom. He's an alcoholic detective, and although his family eventually convinces him to try rehab, he's somehow managed to end the show more unhinged than he was at the start. Best case scenario, it's all bittersweet.
Actors: Mary-Louise Parker, Hunter Parrish, Alexander Gould
Premiered: 2005
Number of Seasons: 8