Total Nerd
11 Times TV Shows Made Major Plot Decisions Based On The Fact They Didn't Have Enough Money

Have you ever been totally engrossed in a TV show, then completely blindsided by an unexpected change? Have you ever wondered why the showrunners wrote a certain plotline the way they did? Many of our favorite TV shows have made big decisions about the course of a storyline based on some surprising factors. Sometimes, however, these determining factors boil down to one thing: money.
The budget a show has to work with affects every aspect of the series, and sometimes studios make big changes without consulting everyone involved. One major reason plots change is due to tight budgets - either the show starts out with a measly amount to work with, or their budget gets slashed to make room for other shows. This all affects the production value and the amount of creativity that directors and writers can afford to devote to a series. Some of your favorite shows may have suffered from these issues.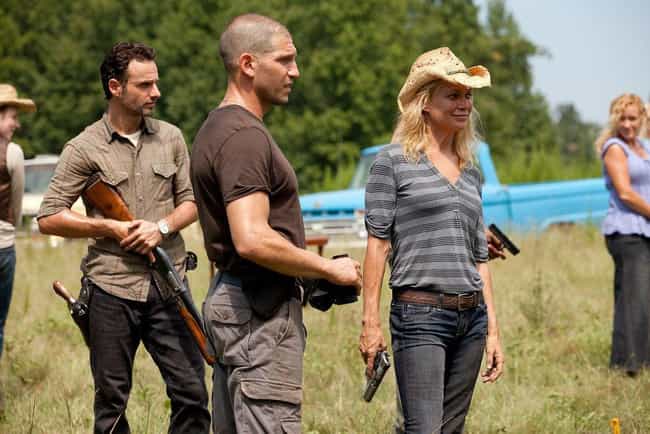 Developer and executive producer Frank Darabont is the man responsible for bringing The Walking Dead out of the comics and onto our screens. Understandably, many fans and cast members were nervous when he was fired. Rumors quickly spread that AMC had spent their budget on Mad Men, which meant Breaking Bad and TWD would suffer the consequences of this choice. According to The Hollywood Reporter:
Sources say [that in the fall of 2010], even before the first episode of the show had aired, AMC let it be known that it would effectively slash the show's second-season budget per episode by about $650,000, from $3.4 million to $2.75 million.
Unsurprisingly, then, the writers had to reconsider the season's plot, which resulted in a majority of Season 2's action taking place on a farm. Fortunately, the show was able to carry on, drawing in viewers for many more seasons.
Not a single writer on Star Trek: The Next Generation had a good thing to say about the show's Season 2 finale. Commander Riker is hit with a nasty alien virus, leaving him bedridden in the sickbay. Dr. Pulaski miraculously deduces that the commander's only hope is to relive his most painful memories. This episode was actually the series' very first clip show, thanks to the fact that they went way over budget earlier in the season.
Director Rob Bowman owned up to that fact in the 1995 book Captains' Logs: The Unauthorized Complete Trek Voyages: "It was Paramount saying, 'We gave you more money for "Elementary, Dear Data" and the Borg show. Now do us a favor and give us a three-day show.' So that's what you do. It's an accepted part of the medium."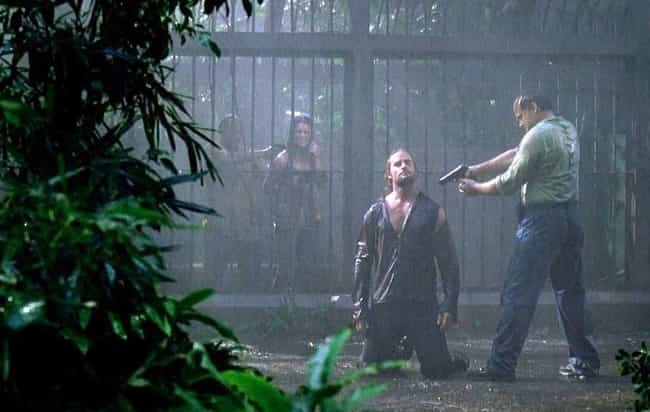 Lost was initially well-received because it was completely different from other shows airing at the time. However, the plot and creative decisions eventually made many fans suspicious that the writers and directors were just flying by the seat of their pants. Executive producer Damon Lindelof sat down to answer some of the fans' burning questions in 2009 and discussed details of the team's creative process:
In some places we did have to make it up as we went along, because Adewale (Akinnuoye-Agbaje) wanted to leave the show, or the Nikki and Paolo idea didn't work, or we didn't have an end date so we had to tap dance, or we went over-budget so we had to put them in cages for four episodes in a row. There are certain things where we had to adapt to whatever real-world scenario was happening with the show. But creatively speaking in general, there had to be a plan.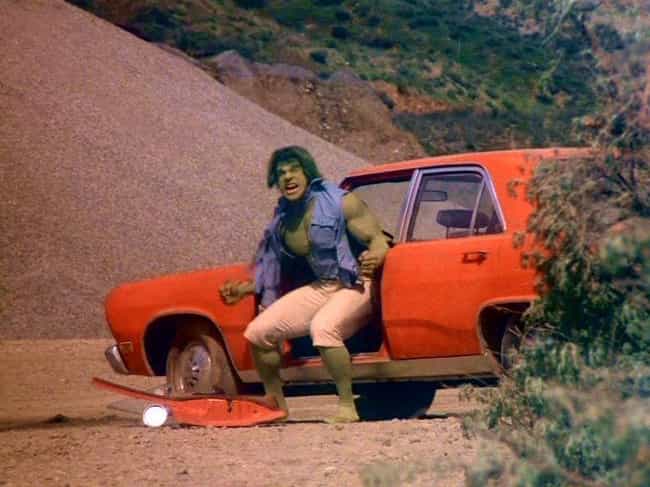 There's no better way to save money on a show than just completely lifting a chase scene and using it as your own. This was the plan for the 1978 TV series The Incredible Hulk. The production team decided that, rather than spend money filming a new scene, they should just use footage from Stephen Spielberg's made-for-TV film debut, Duel.
Within the show, several strange car scenes include lone drivers where there were originally two, and some characters are inexplicably dressed in clothing identical to that worn in Duel. While the production definitely saved money with this stunt, they didn't escape criticism.