Watchworthy
TV Shows Produced By Merri D. Howard

Updated December 19, 2018
1.8k views
5 items
A list of all TV shows produced by Merri D. Howard, listed alphabetically with pictures from the show when available. Merri D. Howard have produced a lot of successful television programs, and this list highlights some of the best ones. This list of TV programs produced by Merri D. Howard includes any TV shows co-produced by Merri D. Howard with other people or companies. Television fanatics can use this list to find some Merri D. Howard TV shows that they haven't seen before. Producers don't often get credit for great TV series but they are an integral part of the creation process.
This list includes Star Trek: The Next Generation, Star Trek: Enterprise and more.
This list answers the questions, "What TV shows has Merri D. Howard produced?" and "What are the best Merri D. Howard produced shows?"
Data-driven recommendations based on voting from over 40 million monthly visits to Ranker.
Try the free app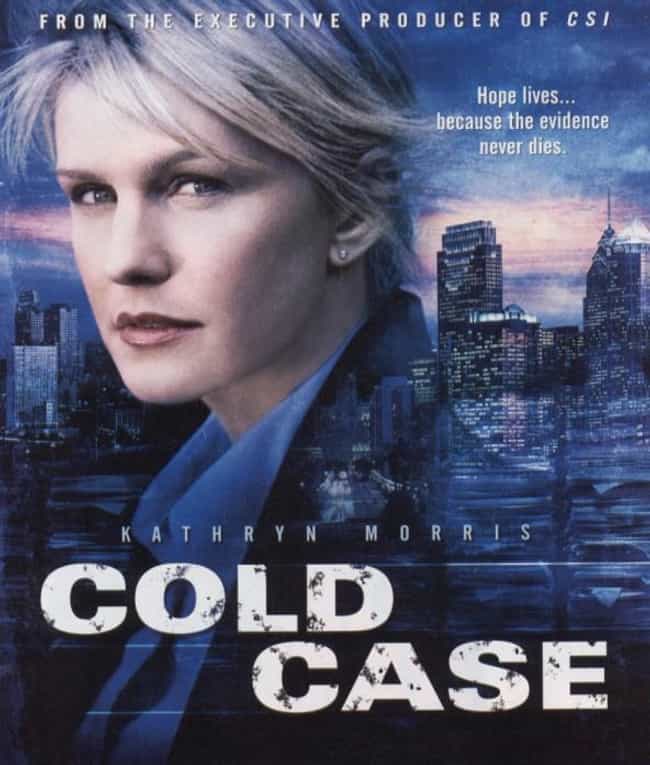 Cold Case is an American police procedural television series which ran on CBS from September 28, 2003 to May 2, 2010. The series revolved around a fictionalized Philadelphia Police Department division that specializes in investigating cold cases. On May 18, 2010, CBS announced that the series had been canceled. The series currently airs in syndication, and also on Ion Television on Wednesdays, Thursdays, and Fridays in the U.S. and on Viva in Canada. Sleuth channel occasionally airs it at midnight on the weekdays. In 2011, the show began airing on MyNetworkTV. ...more on Wikipedia
Actors: Kathryn Morris, Danny Pino, John Finn
Premiered: 2003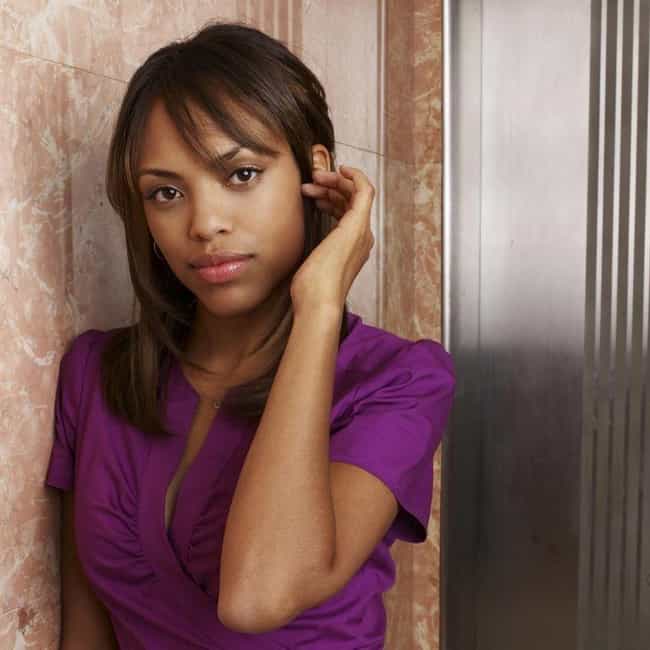 Just Legal is a television courtroom drama that stars Don Johnson and Jay Baruchel as two courtroom lawyers in Venice, California. The series premiered on The WB on September 19, 2005 and was canceled on October 3, 2005 after only three episodes had been aired. Almost a year later The WB decided burn off 5 unaired episodes following a repeat of the pilot on August 6, 2006. The series concluded on September 10, 2006. ...more on Wikipedia
Actors: Don Johnson, Susan Ward, Jay Baruchel, Jaime Lee Kirchner
Premiered: 2005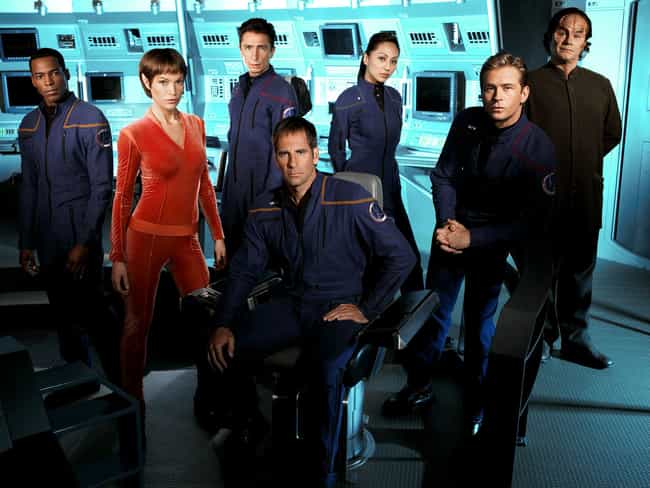 Star Trek: Enterprise is a science fiction TV series and a prequel to the original Star Trek. The series premiered September 26, 2001, on the UPN television network with the final episode airing on May 13, 2005. It was the last Star Trek program to end its run on television. The show is set in the nearby regions of the Milky Way galaxy, beginning in 2151 when Jonathan Archer becomes the captain of the Enterprise. It ends in 2161 with the formation of Starfleet Academy and the United Federation of Planets. The series takes place aboard the starship Enterprise NX-01, Earth's first warp-5-capable ship, which has been designed for long-range exploration of the galaxy. ...more on Wikipedia
Actors: Scott Bakula, John Billingsley, Jolene Blalock
Premiered: 2001
Where to watch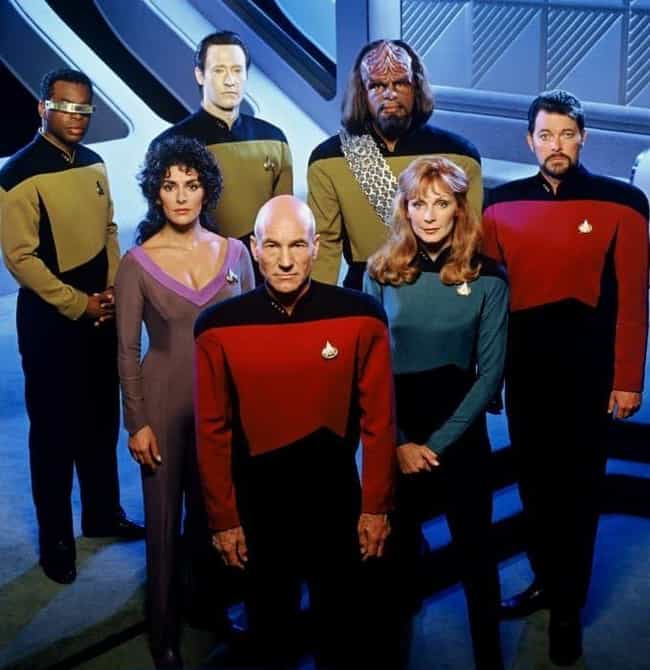 Star Trek: The Next Generation is an American science fiction television series created by Gene Roddenberry twenty-one years after the original Star Trek series debuted in 1966. Roddenberry, Maurice Hurley, Rick Berman and Michael Piller served as executive producers at different times throughout the production. The series involves a starship named the Enterprise and is set in the nearby regions of the Milky Way galaxy. The first episode takes place in the year 2364, 100 years after the start of the five-year mission described in the original series, which began in 2264. It features a new cast and a new starship Enterprise. An introductory statement, performed by Patrick Stewart and featured ...more on Wikipedia
Actors: Patrick Stewart, Brent Spiner, Jonathan Frakes
Premiered: 1987
Where to watch