Entertainment
TV Shows Produced By Michael Hirsh

A list of all TV shows produced by Michael Hirsh, listed alphabetically with pictures from the show when available. Michael Hirsh have produced a lot of successful television programs, and this list highlights some of the best ones. This list of TV programs produced by Michael Hirsh includes any TV shows co-produced by Michael Hirsh with other people or companies. Television fanatics can use this list to find some Michael Hirsh TV shows that they haven't seen before. Producers don't often get credit for great TV series but they are an integral part of the creation process.
List is made up of a variety of items, including Cyberchase and Beetlejuice.
This list answers the questions, "What TV shows has Michael Hirsh produced?" and "What are the best Michael Hirsh produced shows?"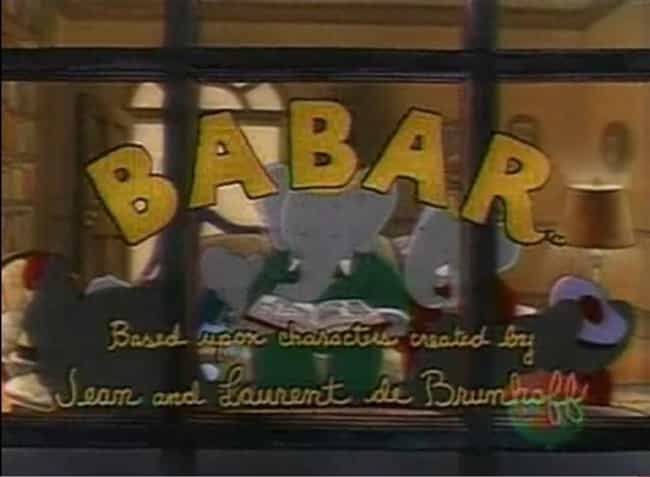 Babar is a Canadian/French/Japanese animated television series produced in Quebec, Canada by Nelvana Limited and The Clifford Ross Company. It premiered in 1989 on CBC and HBO, subsequently was rerun on HBO and Qubo. The series is based on Jean de Brunhoff's original Babar books, and was Nelvana's first international co-production. The series' 78 episodes have been broadcast in 30 languages in over 150 countries. While the French author Laurent de Brunhoff pronounces the name Babar as "BUH-bar", the series in its first five seasons pronounces the name as "BAB-bar". In 2010, a computer-animated sequel series spin-off of Babar titled Babar and the Adventures of Badou was launched. The new ...more on Wikipedia
Actors: Gordon Pinsent, Dawn Greenhalgh, Stuart Stone
Premiered: 1989
Number of Seasons: 6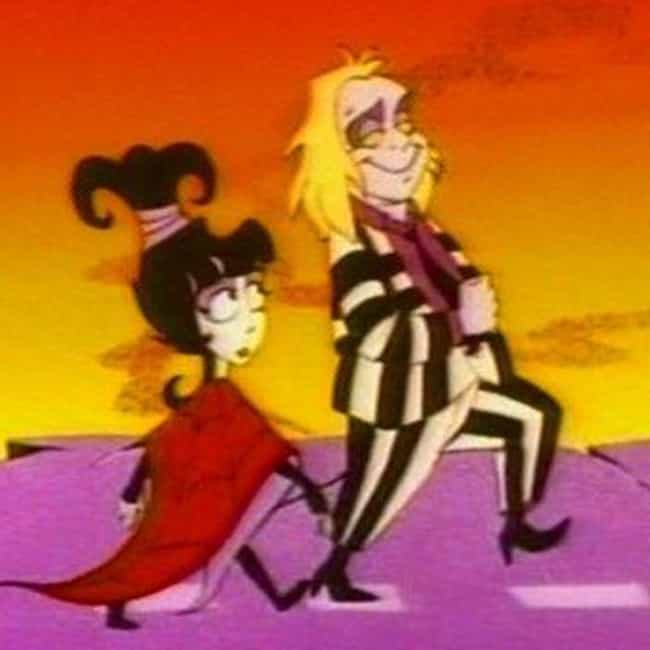 Beetlejuice is an American-Canadian animated television series which ran from September 9, 1989 to October 26, 1991 on ABC and, on Fox from September 9, 1991 to December 6, 1991. Loosely based on the 1988 film of the same name, it was developed and executive-produced by the film's director, Tim Burton. The series focus on the life of Goth girl Lydia Deetz and her undead friend Beetlejuice as they explore The Neitherworld, a wacky afterlife realm inhabited by monsters, ghosts, ghouls and zombies. Danny Elfman's theme for the film was arranged for the cartoon by Elfman himself. ...more on Wikipedia
Actors: Stephen Ouimette, Alyson Court, Tabitha St. Germain
Premiered: 1989
Number of Seasons: 4
Blaster's Universe is a Chinese/Canadian animated television series, made by Nelvana, that ran for one season from September 1999 to January 2000 on CBS and Teletoon. It was based on the Blaster Learning System universe, as it was reimagined in the late 1990s. The show is in continuity with other games of the era, such as Math Blaster ages 5–7. Only 13 out of 28 episodes were aired. ...more on Wikipedia
Actors: Linda Kash, Juan Chioran, Maryke Hendrikse, Steven Ouimette
Premiered: 1999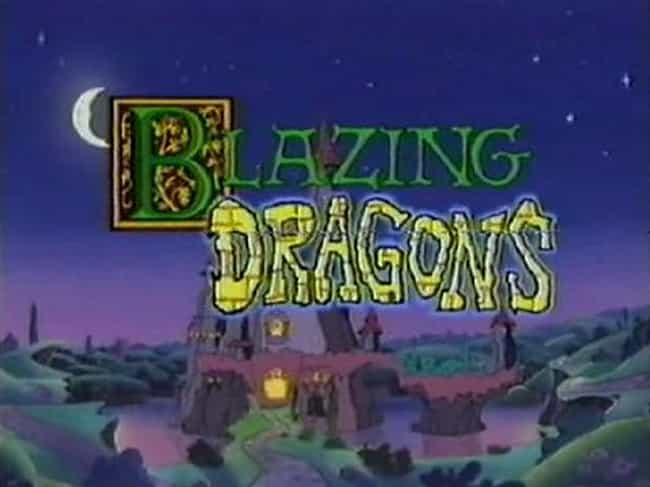 Blazing Dragons is the title of a popular British animated series, the brainchild of Monty Python's Terry Jones. A coinciding graphic adventure video game was released for the original PlayStation and Sega Saturn in 1996 by Crystal Dynamics. The video game features the voice talents of several celebrities. The series' protagonists are anthropomorphic dragons who are beset by evil humans, reversing a common story convention. The series parodies that of the King Arthur Tales as well as the periods of the Middle Ages. From 1996 to 1998, Blazing Dragons was produced by Nelvana in Canada and Ellipse Programme in France. In the series, King Allfire and his Knights of the Square Table fight against ...more on Wikipedia
Actors: John Stocker, Stephanie Morgenstern, Dan Hennessey, Aron Tager, Cedric Smith, + more
Premiered: 1996
Number of Seasons: 2