Entertainment
TV Shows Produced By Sheldon Leonard

A list of all TV shows produced by Sheldon Leonard, listed alphabetically with pictures from the show when available. Sheldon Leonard have produced a lot of successful television programs, and this list highlights some of the best ones. This list of TV programs produced by Sheldon Leonard includes any TV shows co-produced by Sheldon Leonard with other people or companies. Television fanatics can use this list to find some Sheldon Leonard TV shows that they haven't seen before. Producers don't often get credit for great TV series but they are an integral part of the creation process.
The Andy Griffith Show and The Dick Van Dyke Show are a great starting point for your to rank your favorites on this list
This list answers the questions, "What TV shows has Sheldon Leonard produced?" and "What are the best Sheldon Leonard produced shows?"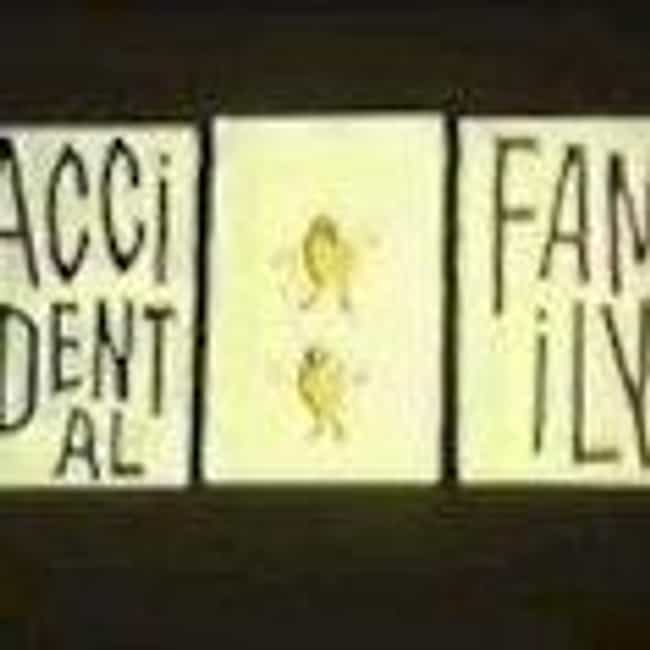 Accidental Family is an American sitcom broadcast on NBC during the first part of the 1967-68 U.S. television season. ...more on Wikipedia
Actors: Jerry Van Dyke, Larry D. Mann, Ben Blue, Lois Nettleton
Premiered: 1967
Number of Seasons: 1
see more on Accidental Family
From a Bird's Eye View is a 1970 ATV and ITC Entertainment co-produced sitcom. In the United States it aired on NBC, which had originally ordered the series as an entry in the 1969-70 TV season but pushed it back to the 1970-71 season as a mid-season replacement. The series followed two International Airlines stewardesses, a scatterbrained Briton and a savvy American, as they flew the London-European routes. The series ran for 16 25-minute colour episodes. The series was not a big success in either the UK or the US, but ITC re-used the format for the Shirley MacLaine series Shirley's World. That show also flopped, but ran to one more episode than From a Bird's Eye View. ...more on Wikipedia
Actors: Millicent Martin, Peter Jones
Premiered: 1970
Number of Seasons: 1
see more on From a Bird's Eye View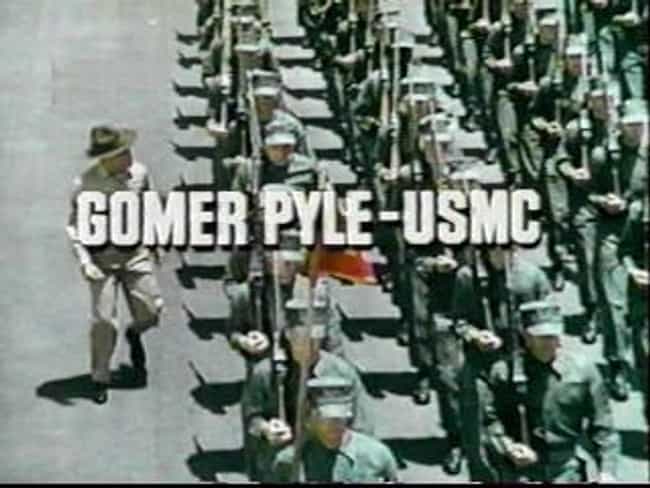 Gomer Pyle, U.S.M.C. is an American situation comedy that originally aired on CBS from September 25, 1964, to May 2, 1969. The series was a spin-off of The Andy Griffith Show, and the pilot episode was aired as the season finale of the fourth season of its parent series on May 18, 1964. The show ran for five seasons and a total of 150 episodes. In 2006, CBS Home Entertainment began releasing the series on DVD. The final season was released in November 2008. Gomer Pyle, U.S.M.C. was a hit, never placing lower than tenth in the Nielsen ratings, and ended its run as the second highest-rated series in the United States. It has enjoyed continued popularity through reruns and DVD releases. The ...more on Wikipedia
Actors: Jim Nabors, William Christopher, Allan Melvin, Ted Bessell, Larry Hovis, + more
Premiered: 1964
Number of Seasons: 5
see more on Gomer Pyle, U.S.M.C.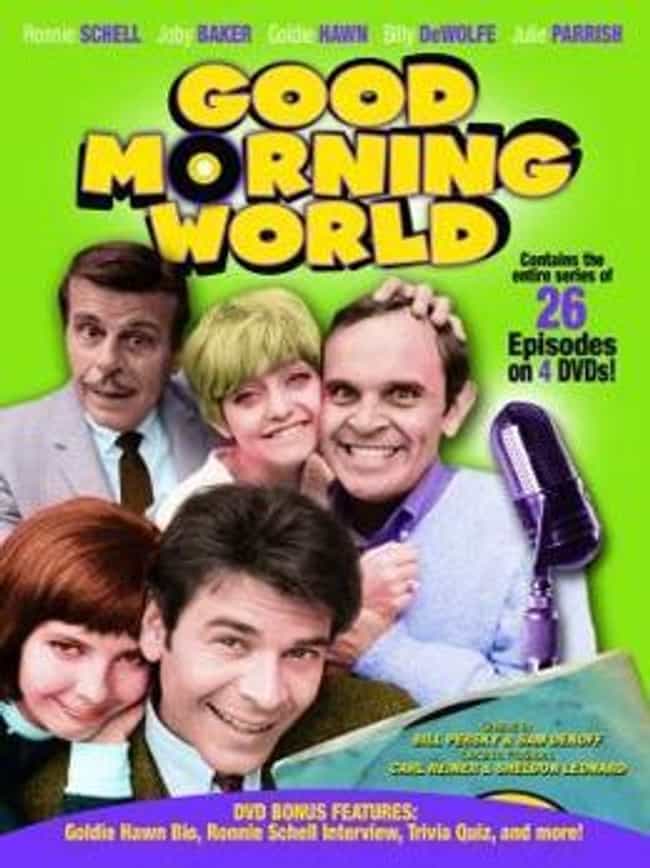 Good Morning, World is an American sitcom broadcast on CBS-TV during the 1967–1968 season, originally sponsored by Procter & Gamble in their 9:30 p.m. Eastern time period on Tuesday nights. ...more on Wikipedia
Actors: Goldie Hawn, Peter Oldring, Ronnie Schell, Billy De Wolfe, Julie Parrish, + more
Premiered: 1967
Number of Seasons: 1
see more on Good Morning, World