Entertainment
TV Shows Produced By Tony Singh

A list of all TV shows produced by Tony Singh, listed alphabetically with pictures from the show when available. Tony Singh have produced a lot of successful television programs, and this list highlights some of the best ones. This list of TV programs produced by Tony Singh includes any TV shows co-produced by Tony Singh with other people or companies. Television fanatics can use this list to find some Tony Singh TV shows that they haven't seen before. Producers don't often get credit for great TV series but they are an integral part of the creation process.
With items ranging from Annu Ki Ho Gayee Waah Bhai Waah to Maryada: Lekin Kab Tak?, this is a great starting point for a list of your favorites.
This list answers the questions, "What TV shows has Tony Singh produced?" and "What are the best Tony Singh produced shows?"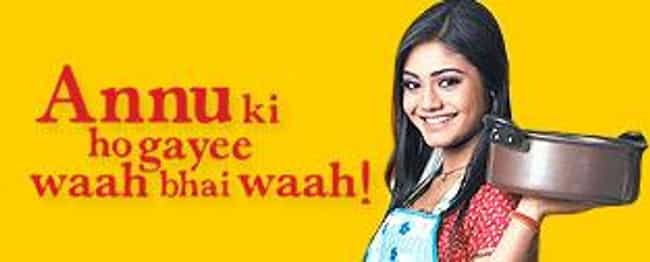 Annu Ki Ho Gayee Waah Bhai Waah is an Indian television show produced by STAR One. ...more on Wikipedia
Actors: Amit Varma
Premiered: 2007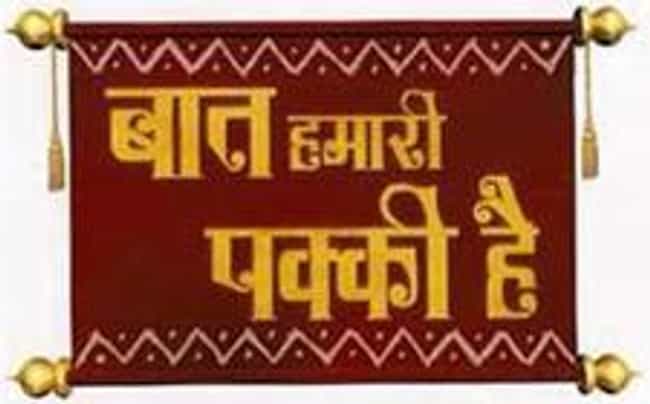 Baat Hamari Pakki Hai was an Indian television drama series which premiered on Sony Entertainment Television on May 31, 2010 and went off air on February 25, 2011. ...more on Wikipedia
Actors: Barun Sobti
Premiered: 2010
Number of Seasons: 1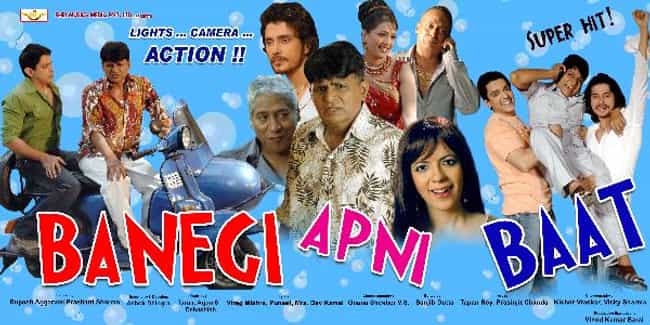 Banegi Apni Baat is a Hindi television drama series that started airing on Zee TV in 1993 running till 1997. The series was produced by Tony Singh and Deeya Singh. It gave many Indian television actors, such as Irrfan Khan, Roshini Achreja, Shefali Chhaya, Firdaus Dadi, Sadiya Siddiqui, Anita Kanwal, Divya Seth, Achint Kaur, Rishabh, Varun Badola, Rakhee Tandon and Rituraj a good break. R. Madhavan also started his acting career with this series. The focus of the series was college life. Flirtation, romance, the campus, teachers getting teased - all typical scenes from college– were shown. Hence many youngsters, school and college going students, became avid viewers of the show. The ...more on Wikipedia
Actors: Varun Badola, Firdaus Dadi, Kurush Deboo
Premiered: 1993
Number of Seasons: 1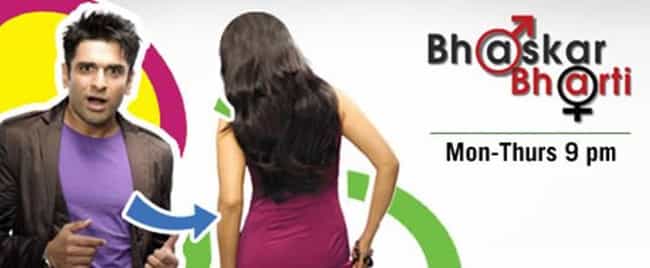 Bhaskar Bharti is a daily show that aired on Sony Entertainment Television from Mondays to Thursdays. It premiered on May 25, 2009 and stars Eijaz Khan, Ragini Khanna, Anchal Sabharwal, Aamir Ali, Jai Kalra and Vivek Mushran in the lead roles. Prior to its launch, it was believed that Bhaskar Bharti was a TV adaptation of the 2005 Hindi film Mr Ya Miss. However, that was not the case, as it is actually a Hindi adaptation of the popular Argentine comedy show Lalola in which a man turns into a woman as a result of being cursed by one of his love interests. ...more on Wikipedia
Actors: Eijaz Khan, Ragini Khanna, Aamir Ali, Vivek Mushran, Rajesh Khera, + more
Premiered: 2009