Entertainment
TV Shows That Could Actually Exist in the Same Universe

1.3k votes
333 voters
16.9k views
14 items
List Rules Read through the list and vote up the groups of shows that you believe could actually exist in a shared universe
What exactly is a shared universe on television? It's basically when two or more independent television programs exist within the same world. For example, the character Ursula Buffay appeared in the sitcom Friends as Phoebe's estranged sister. But before she was on Friends, she also made several appearances as a rather rude waitress at Riff's on Mad About You. Therefore, we can surmise that Friends and Mad About You exist within the same universe. Since both shows take place in New York City, it's not really hard to imagine a scenario where Chandler and Joey bump into Paul and Jamie Buchman while taking a stroll down Fifth Avenue. But these sitcoms aren't the only shows that fit this bill - this list is full of TV Shows in the same universe.
There is a same universe TV conspiracy theory called "The Tommy Westphall Universe" that contends every popular American television show exists in the same universe. The theory is based on the finale of the 1980s hospital drama St. Elsewhere, which revealed at the end of the show's finale that the entire six season series had actually taken place within the child Tommy Westphall's dream. Because St. Elsewhere had crossover episodes with several other shows like Cheers, M*A*S*H, and The Bob Newhart Show, and those shows have crossed over with other shows, a connection can be made that links every one of those programs together.
That same universe television theory may or may not hold water. However, due to television's fondness for crossover episodes that are produced to boost ratings and bring in a demo audience from one program over to another program, combined with spin-off series, there are several really interesting shows that exist in the same universe. Some are rather obvious like the CSI franchise, while others, like Magnum P.I. and Murder, She Wrote, are more unexpected.
Make your voice heard. Vote up the shared universe theories you think are most likely to be true.
back to page 1
Parks & Recreation, The Office, and The Good Place
Fans of The Good Place are likely familiar with creator Michael Schur's work. The showrunner is also responsible for the US version of The Office and its almost-spinoff, Parks & Recreation. Schur's latest show, The Good Place, is a little more obvious with its winks, as eagle-eyed viewers have spotted numerous connections between the adventures of Eleanor Shellstrop and Leslie Knope.
In Season 3, the characters of The Good Place end up in a hokey, American restaurant called the Cowboy Skyscraper Buffet, where the menu features a Paunch Burger. Fans of Parks & Recreation recognized the joke immediately, placing it back to the establishment Leslie Knope fought on several occasions.
This is far from the first time Schur placed an Easter egg from one of his shows in another. In Season 4, episode 5 of Parks & Recreation, a Sabre printer makes an appearance - a nod to the printer company that buys out Dunder Mifflin.

Do they share a universe?
The Jerry Bruckheimer Universe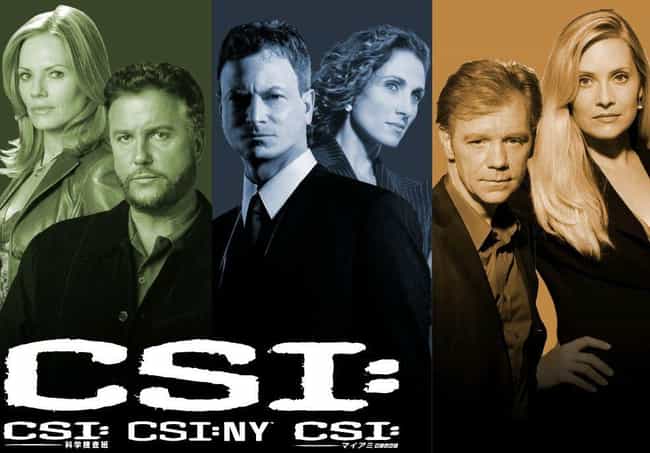 Television and film producer extraordinaire Jerry Bruckheimer is responsible for several very successful crime programs on the small screen. Within the Bruckheimer shared universe are CSI, CSI: NY, CSI: Miami, Cold Case, CSI: Crime Scene Investigator, CSI: Cyber, and Without a Trace. However, it's not just the shared forensic nature of the shows that tie them together. There have been several crossover events between the group of shows. Below are just a few.
In November of 2005, an episode of

CSI: Miami

concluded on

CSI: NY

two days later.
Jack Malone from
Without a Trace
guest starred on
CSI,
and Gil Grissom from
CSI
appeared on
Without a Trace
in November of 2007. There has also been a three-way crossover event featuring three of the original
CSI
programs which aired in November of 2009.

Do they share a universe?
Magnum, P.I. and Murder, She Wrote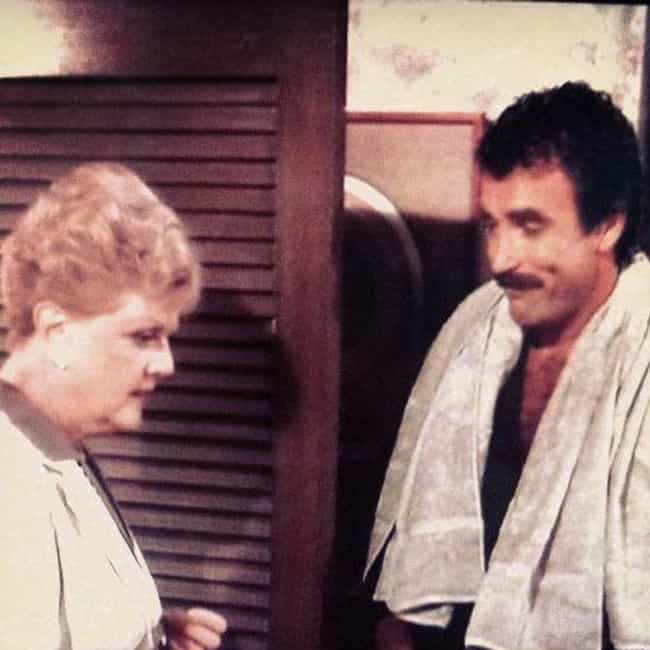 One of the coolest things about crossovers is to see how totally different characters team up to solve a problem. In the 1980s, two of CBS's hottest shows were Murder, She Wrote and Magnum, P.I. Both programs were about fighting crime but had completely different demographics. Magnum and Jessica Fletcher were brought together in an episode aptly title, "Novel Connection," which first aired on November 19, 1986.
Mystery writer Jessica Fletcher is called upon to fly out to Hawaii to help track down the person who attempted to run a group of Robin's guests off the road. The case started on
Magnum, P.I.
then concluded on
Murder, She Wrote
. It's a twisty, sometimes convoluted two hours of programming, with plenty of red herrings. Magnum even gets arrested for murder, and Jessica has to prove his innocence.

Do they share a universe?
Diff'rent Strokes and The Facts of Life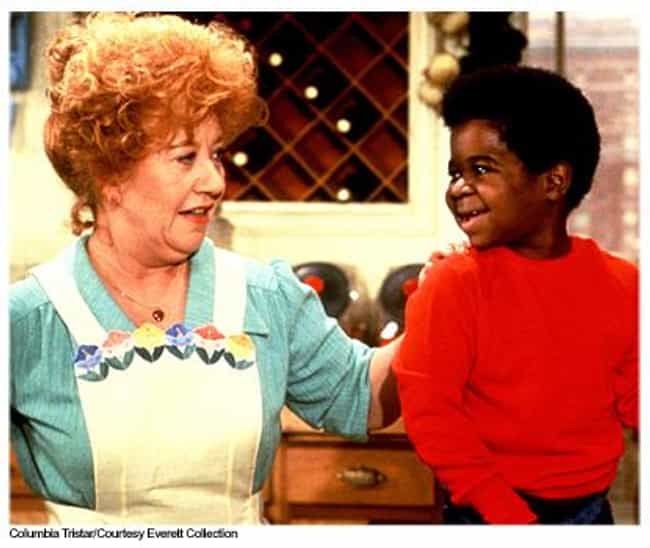 This is one of the more well-known classic 1980s TV connections. Audiences first met Mrs. Garrett as the wise and warm housekeeper to the Drummond family on Diff'rent Strokes. After a half season, Mrs. Garrett took that warm and wise charm with her when she got a job as a house mother at Eastland School for Girls on the spin-off series The Facts of Life.
The Facts of Life
is certainly one of the most successful spin-offs in television history, even supplanting its predecessor.
Diff'rent Strokes
aired for eight seasons,
The Fact of Life
made it nine full seasons. The show was able to exist even after Tootie, Jo, Blair, and Natalie graduated from high school.

Do they share a universe?