watchworthy
presents
TV Shows That Could Actually Exist in the Same Universe

Updated June 14, 2019
1.3k votes
340 voters
17.5k views
14 items
List Rules Read through the list and vote up the groups of shows that you believe could actually exist in a shared universe
What exactly is a shared universe on television? It's basically when two or more independent television programs exist within the same world. For example, the character Ursula Buffay appeared in the sitcom Friends as Phoebe's estranged sister. But before she was on Friends, she also made several appearances as a rather rude waitress at Riff's on Mad About You. Therefore, we can surmise that Friends and Mad About You exist within the same universe. Since both shows take place in New York City, it's not really hard to imagine a scenario where Chandler and Joey bump into Paul and Jamie Buchman while taking a stroll down Fifth Avenue. But these sitcoms aren't the only shows that fit this bill - this list is full of TV Shows in the same universe.
There is a same universe TV conspiracy theory called "The Tommy Westphall Universe" that contends every popular American television show exists in the same universe. The theory is based on the finale of the 1980s hospital drama St. Elsewhere, which revealed at the end of the show's finale that the entire six season series had actually taken place within the child Tommy Westphall's dream. Because St. Elsewhere had crossover episodes with several other shows like Cheers, M*A*S*H, and The Bob Newhart Show, and those shows have crossed over with other shows, a connection can be made that links every one of those programs together.
That same universe television theory may or may not hold water. However, due to television's fondness for crossover episodes that are produced to boost ratings and bring in a demo audience from one program over to another program, combined with spin-off series, there are several really interesting shows that exist in the same universe. Some are rather obvious like the CSI franchise, while others, like Magnum P.I. and Murder, She Wrote, are more unexpected.
Make your voice heard. Vote up the shared universe theories you think are most likely to be true.
Data-driven recommendations based on voting from over 40 million monthly visits to Ranker.
Try the free app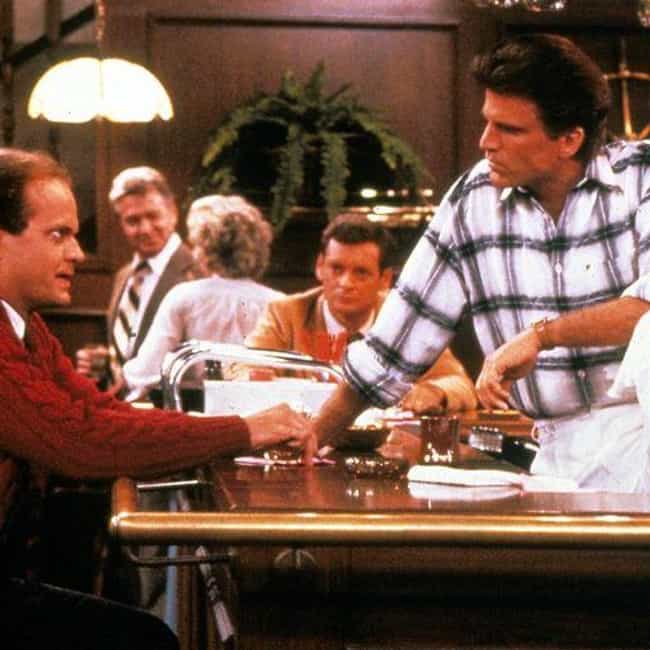 The hit sitcom Cheers made its last call in 1993 and spawned the extremely successful spin-off, Frasier, which originally aired later that same year. Frasier lasted for 11 seasons on NBC. That's all pretty obvious, but what most people forget is that those shows share the same universe as Wings, a program created by three former Cheers showrunners.
Wings
takes place in an airport that charters flights out to Nantucket and is often referred to as "
Cheers
in an airport." The
Cheers
cast pops up in a couple of
Wings
episodes. One of the
most memorable
is when Norm and Cliff fly out of Boston to Nantucket for a fishing trip. The bar buds, however, never make it out of the airport, and instead plant themselves on a couple stools and just chew the scenery.
Do they share a universe?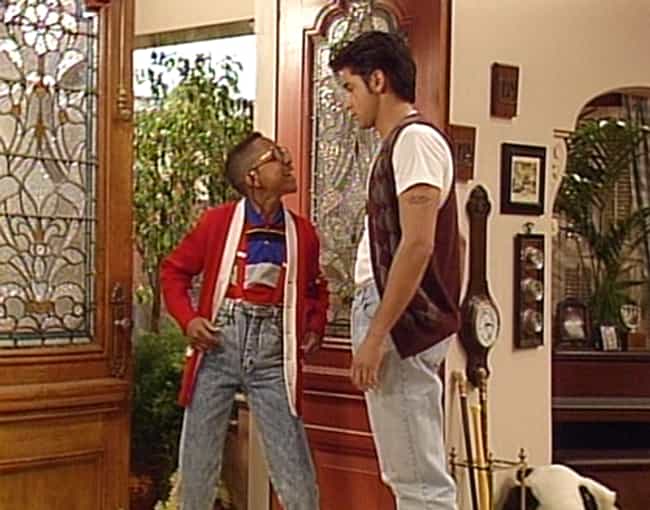 Thank goodness it's Friday! In the 1990s, ABC started its TGIF programming block, aimed to get young viewers to watch not just one of their Friday night programs, but to watch all of them. The TGIF universe includes: Family Matters, Boy Meets World, Perfect Strangers, Step by Step, and Full House.
It all starts with
Family Matters
- a spin-off of
Perfect Stranger
s. From there, the great Steve Urkel, from
Family Matters,
links up the rest of the sitcoms. Urkel popped up in an episode of
Full House
, when young Stephanie needed a pep talk about having to wear glasses. We can also link Urkel to an episode of
Boy Meets World
, after Urkel sends Corey a chain letter and they become pals. Then, you may remember the episode of
Step by Step
, when Urkel crash lands at a Lambert family picnic after he strapped on a jet pack that he couldn't quite control.
Do they share a universe?
King of Queens and Everybody Loves Raymond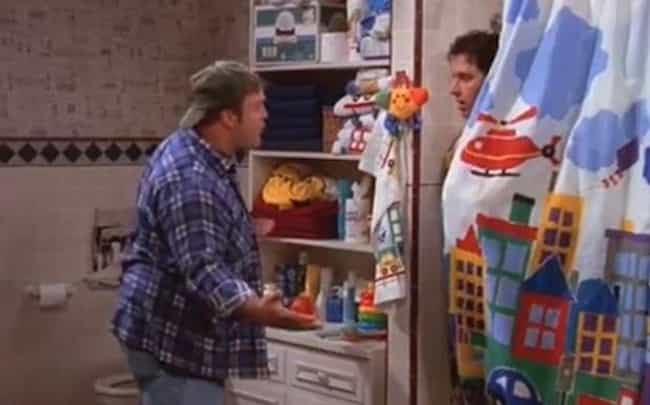 Kevin James was actually a writer and actor on Everybody Loves Raymond before getting a little support from Ray Romano for his own show in 1998. The two CBS shows crossover quite a few times. Ray and Doug become buddies on an episode of Everybody Loves Raymond when Doug helps Ray cheat on his driving test. However, the pair get busted and Doug winds up losing his license. Ray's brother Robert, a police officer, subsequently pulls Doug over, and he gets in trouble for driving without a license. When Doug does get his license back, he gets into a car accident with Ray's dad Frank. It appears that Doug does not have much luck when dealing with the Barone family.
Ray Romano also pops up in four episodes of
King of Queens
. All of those episodes are easy to pick out because Ray's name is actually in the
title of the episode
, like in "Road Rayge.
Do they share a universe?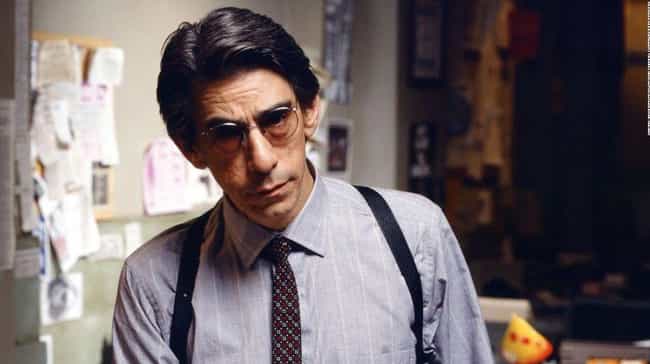 We can successfully link the Law & Order series with Homicide: Life on the Street thanks to the well-traveled character John Munch (Richard Belzer). The Law & Order series was created by Dick Wolf and aired on NBC. There have been five shows in the series: Law & Order, Law & Order: Special Victims Unit, Law & Order: Criminal Intent, Law & Order: Trial by Jury, and Law & Order: LA.
John Munch first appeared on Homicide: Life on the Street in 1993. After the show was canceled, he became a regular on Law & Order: SVU. But that isn't all. Munch has popped up in more television programs than any other fictional character in the history of television, crossing-over to nine different series on five different networks, over the course of 22 years.
The conspiracy-loving detective has also appeared in an episode of
The X-Files
and on the HBO drama
The Wire
. Munch got his start with the Baltimore police department, where
The Wire
takes place. Munch has also appeared on two different comedies. He made a cameo on two episodes of
30 Rock
and also popped up in an episode of
Arrested Development
.
Do they share a universe?