Entertainment
Popular TV Shows That Dove Into Seriously Weird Incest Plots

It's rare that incestuous relationships on TV are brought to light, likely because whenever they show up things get really icky really quickly. Even though brother-sister relationships on TV are presented (correctly) as being super gross, they don't compare to real stories of people who have been victims of incest, or sexual abuse at the hands of their family members.
It's almost impossible to present an accurate representation of incest on television and not trigger someone or gross a few people out. It's not a subject for the faint of heart, but writers keep trying to get the concept of incest out there. Some shows are able to make the topic work in better ways than others, and the successful shows aren't always the ones you'd think. Some dramatic series completely drop the ball, while a few comedy programs manage to accurately portray an incestuous relationship.
The list of film and television shows that have delved into the dark underbelly of incestuous relationships is small, but it's interesting to see which programs have put incest on television in a somewhat serious manner. One of the first things you'll notice is that incest relationships on TV are half played straight, and half for comedy. Pretty much every instance of incest in TV that's shown on a dramatic series ends in the worst way possible. If you're wracking your brain trying to think of which mainstream shows portrayed incest, stop thinking about it and start reading.
back to page 1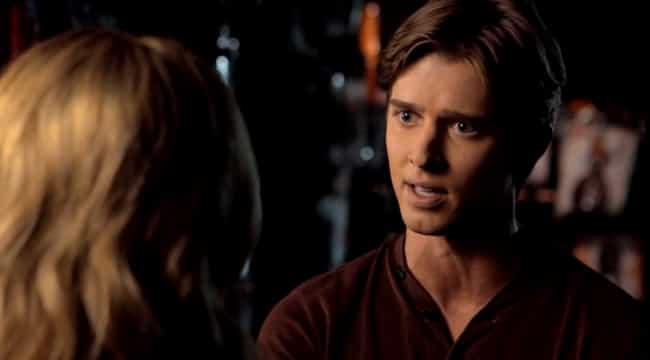 Pretty Little Liars had not one, but TWO incest plots. When the bomb dropped in Season 6 that CeCe Drake was actually Charlotte DiLaurentis (and the enigmatic A), everyone had one question on their mind. If CeCe was secretly Ali and Jason's sister, does that mean she dated her own brother? Although at first Cece is introduced as the Dilaurentis' long lost sibling, later episodes revealed they were actually just cousins (which is...slightly better?).
And who can forget Jenna's obsession with her step-brother Toby? Flashbacks reveal she basically forced herself on him, which added a whole other problematic layer to their already messed up relationship.
see more on Pretty Little Liars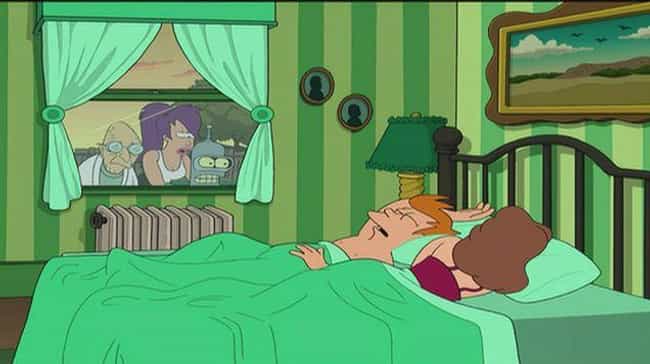 In the Emmy-winning episode "Roswell That Ends Well," the Planet Express gang accidentally traveled back in time while watching a supernova. Instead of sitting tight in 1947 until they can fix their ship and go home, they check out the sights of Roswell and Fry ends up sleeping with a babe who turns out to be his grandmother. While his self-grandfatherhood turns out to be important later in the series, that doesn't make it any less unsettling.
see more on Futurama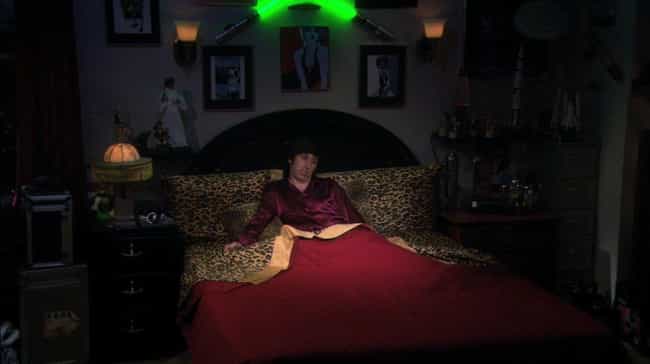 One of the big running gags on the aggressively popular, family-friendly TV show The Big Bang Theory is that Howard's relationship with his mother borders on full-on incest. Basically, they act like an old married couple you would see in a Woody Allen movie and it's really weird.
Honestly, the weirdest part of this storyline is that it happens on a show watched by millions of people every week, and not on HBO or in a French film called Mother & Son or something like that.
see more on The Big Bang Theory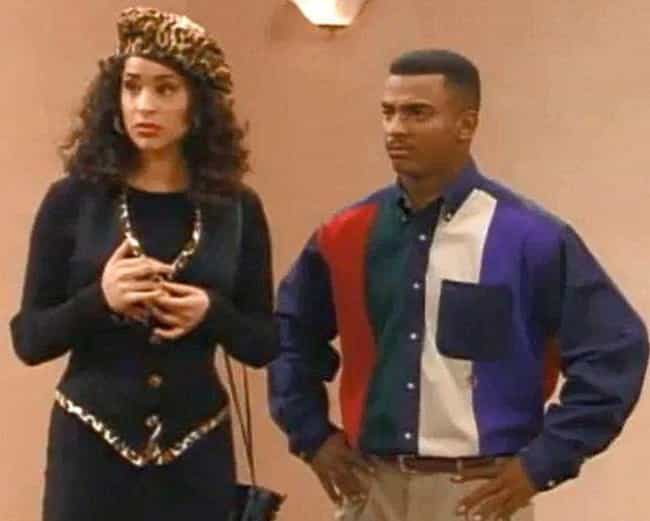 In the late-season episode "To Thine Own Self Be Blue... and Gold," (which is a very confusing title) Carlton and Hilary both get into online dating to try and find the love of their lives. When they seem to find suitable partners, they find out that they've matched with each other. Oh, the humanity.
Can you imagine what would happen if Carlton and Hillary followed through on their online dating mishap? Can't you see the bad-at-dancing dancing, stuck-up children they would make? After the whole almost incest thing, the characters steal a briefcase full of cash that belongs to their father. What a bunch of creeps.
see more on The Fresh Prince of Bel-Air