watchworthy
presents
TV Shows with More Nudity than Game of Thrones

Updated October 1, 2019
17.9k votes
6.6k voters
1.2M views
22 items
Game of Thrones is not only one of the best HBO shows, but also it's a show full of hot people walking around with little clothing. The show gets about as much attention for the amount of "disrobing" on it as it does for being one of the best shows on TV. But, that doesn't mean it's the show with the highest number of scenes like this on TV. Not by a long shot. That claim to fame goes to the shows on this list. All of the shows on this list can contain enough graphic scenes to make Game of Thrones look like a Disney film.
Featuring shows on HBO, Showtime, Cinemax, and more, this list of shows that show a lot of skin are probably not ideal for families or even with your parents. So, if you're looking for a new show to watch that is full of people taking their clothes off, this list is a great place to do research.
And if nudity is your thing, check out our list of naked men in movies.
Data-driven recommendations based on voting from over 40 million monthly visits to Ranker.
Try the free app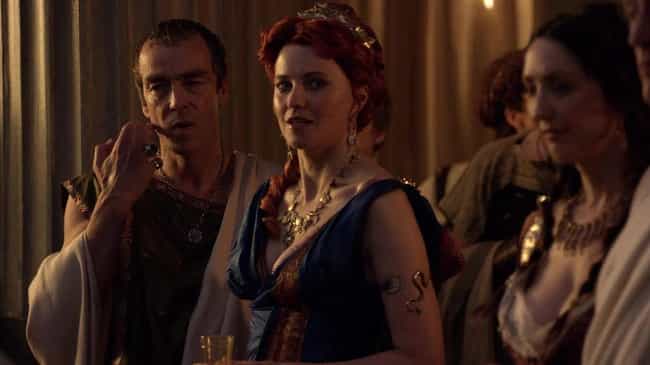 Spartacus: Blood and Sand is the title of the first and most critically acclaimed season of Spartacus, a television series that premiered on Starz on January 22, 2010. The series was inspired by the historical figure of Spartacus, a Thracian gladiator who from 71 to 73 BC led a major slave uprising against the Roman Republic. Executive producers Steven S. DeKnight and Robert Tapert focused on structuring the events of Spartacus' obscure early life leading up to the beginning of historical records. ...more on Wikipedia
Steamier than Game of Thrones?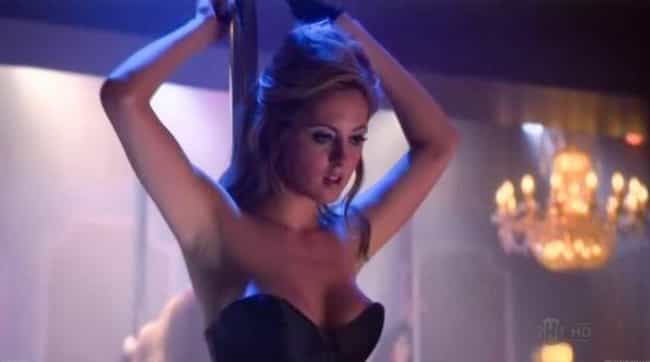 Californication is an American comedy-drama television series created by Tom Kapinos, which aired for seven seasons on Showtime from August 13, 2007 to June 29, 2014. The show follows New Yorker Hank Moody, a troubled novelist who moves to California and suffers from writer's block. ...more on Wikipedia

Steamier than Game of Thrones?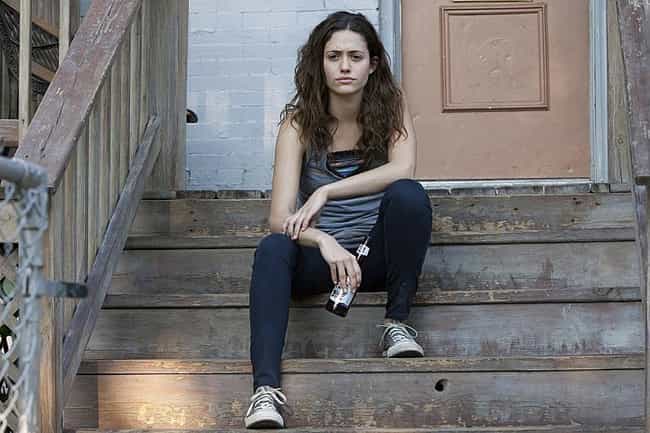 Shameless is an American television comedy-drama which airs on Showtime. This remake of the award-winning British series is set in Chicago's Canaryville neighborhood on the South Side, although filmed in Los Angeles, with the exterior scenes filmed in Chicago. ...more on Wikipedia

Steamier than Game of Thrones?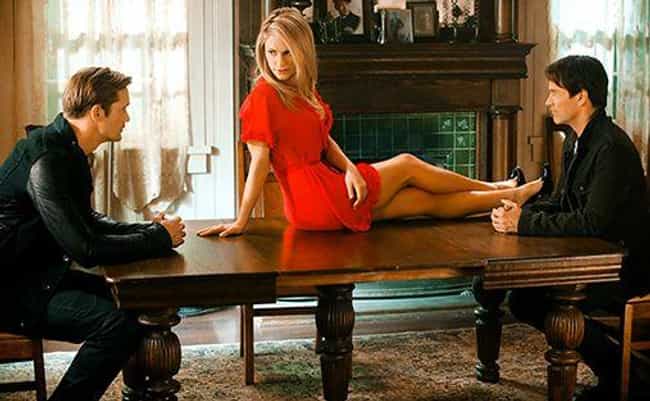 True Blood is an American television drama series produced and created by Alan Ball. It is based on The Southern Vampire Mysteries series of novels by Charlaine Harris, detailing the co-existence of vampires and humans in Bon Temps, a fictional small town in northwestern Louisiana. The series centers on the adventures of Sookie Stackhouse, a telepathic waitress with an otherworldly quality. The show was broadcast on the premium cable network HBO in the United States. It was produced by HBO in association with Ball's production company, Your Face Goes Here Entertainment. The series premiered on September 7, 2008 and concluded on August 24, 2014, comprising seven seasons and 80 episodes. The ...more on Wikipedia

Steamier than Game of Thrones?