Movie Quotes

Twilight Saga: Breaking Dawn Movie Quotes

297 votes
81 voters
41k views
20 items
'Twilight Saga: Breaking Dawn' movie quotes include some of the best lines from the wildly anticipated fourth installment of 'Twilight' film franchise, starring Kristen Stewart and Robert Pattinson as Bella Swan and Edward Cullen. Many of these 'Breaking Dawn' movie quotes surround the long-awaited Edward and Bella wedding, honeymoon and the result (I won't spoil this too much for those who haven't read the Stephenie Meyer 'Breaking Dawn' book yet). And yes, Taylor Lautner (Jacob) also has some great lines. Be sure to vote for your favorite quotes and, Twihards, add your faves if I don't have them listed!
'The Twilight Saga: Breaking Dawn Part 1' is the first of two. This part includes the wedding, honeymoon and Bella's subsequent pregnancy. When Bella figures out that she's having a baby, Edward and the other Cullen family members, understandably, flip out. This isn't a normal infant. Things could go very badly for Bella.

Edward: "No measure of time with you, would be long enough. But we'll start with forever."
Aw, Edward (*swoon*)! And also? Forever kind of takes on a whole new meaning when you're marrying a vampire.
Should this be higher or lower?

Edward: "Last night was the best night of my existence."
And it was probably also the best night of existence for the TwiHard community - they finally got their Bella and Edward honeymoon scene!
Should this be higher or lower?

Charlie: "You ready?"
Bella: "Yeah. Just don't let me fall, Dad."
Charlie: "Never."
Charlie offers a steady arm for glowing bride-to-be Bella, as she prepares to take her big walk down the aisle.
Should this be higher or lower?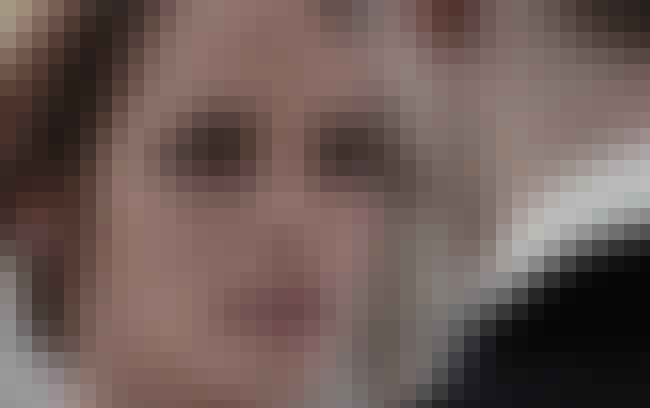 Edward: "I've waited for a century to marry you, Miss Swan."
Could this epic romance between Bella and Edward
get
any more romantic? This is a true swoon-worthy quote. It's great when a guy tells you he's waited his whole life to find you - but when that person has actually lived for 100 years, well then, it's monumentally awesome!

Should this be higher or lower?