Weirdly Interesting
15 Stories of Twins Who Were Separated at Birth

Updated February 24, 2020
194.2k views
15 items
There are numerous cases of twins separated at birth, with siblings being adopted by different families and having little or no knowledge that the other exists. While laws have ensured that twins are no longer adopted by different families, numerous sets of identical and non-identical twins ended up in different homes - many because of a controversial New York study that allowed researchers to separate twins that were in the process of adoption.
This study generated so much controversy when it became public that the results were embargoed until 2066, and many states banned the separation of adopted twins. Many other twins were separated due to world events, such as war, or cultural difficulties. In some cases, they found each other quite quickly because of social media, and in others, it took decades of one or both siblings knowing something was off about their upbringing, and there was someone out there just like them.
A few of these stories have taken turns for the bizarre, such as the twins separated in the 1930s with one ending up raised Jewish, and the other being forced to join the Hitler Youth. Then there are the poor souls who met, fell in love and married - never knowing they were actually separated twins.
Read on to learn more about these fascinating stories of twins being separated at birth, only to rediscover their other half later in life.
Bobby Shafran, David Kellman, And Eddy Galland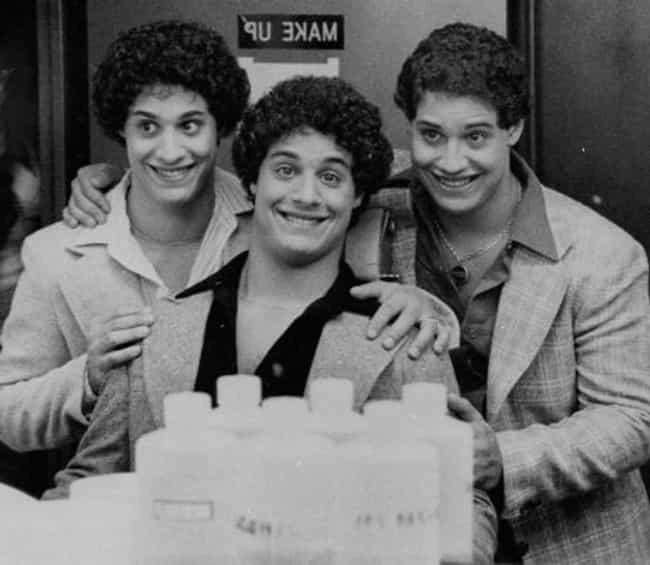 In 1980, adopted triplets Bobby Shafran, David Kellman, and Eddy Galland became worldwide celebrities after discovering they were identical to each other, raised apart, and lived extremely close to each other. The trio were part of the controversial New York twins study, and kept the study secret, still harboring anger toward the researchers who split them apart when they were adopted.
Galland tragically committed suicide in 1995, and the other two brothers became activists for keeping adopted twins together.
Jorge And Carlos Bernal Castro And William And Wilber Cañas Velasco
An astonishing story out of Colombia came to light in June 2015, involving two sets of identical twins who were accidentally switched at the hospital where they were born, then reunited as adults. The pairs of brothers were raised as fraternal twins, all living near Bogota. Jorge Enrique Bernal Castro and William Cañas Velasco had been raised as brothers, as had Carlos Alberto Bernal Castro and Wilber Cañas Velasco. But Wilber and William were actually identical twins, as were Jorge and Carlos.
They didn't know about each other until 2013 when a woman who mistook William for his identical twin Jorge. Though unconvinced at first, William eventually put together the pieces of a puzzle that led back to his biological twin. When the quartet met, they realized each had behavior patterns similar to their twin, and all four became extremely close.
Jim Lewis And Jim Springer
Identical twins Jim Lewis and Jim Springer were separated by adoption at four weeks old in 1940, and reunited in 1979. They became involved in the famous Minnesota Twin Family Study, which examined the genetic disposition of twins, and found a number of remarkable similarities:
oth weighed 180 pounds, both had been married twice to women with the same name, both gave their sons the same name, both worked in law enforcement, both smoked Salem cigarettes and drank Miller Lite, and both bit their fingernails.
Audrey Doering And Gracie Rainsberry
Audrey Doering and Gracie Rainsberry were separated at birth in China and adopted by two American families in 2007. Both 10-year-old girls were born with heart conditions, both underwent surgeries to fix their medical ailments, and both made full recoveries.
In 2016, Doering's mother Jennifer wanted to surprise her adopted daughter for Christmas by giving her some history about her life in China. During her research she discovered a photo of Doering and another girl - later identified as Rainsberry - sitting on their Chinese foster mother's lap.
Shocked, Jennifer Doering began researching who the other little girl was, and soon connected with Rainsberry's mother on Facebook. The two met in person in January 2017 on Good Morning America and said they already had a lot in common.