Button Mash
Twitter Reacts To Blizzcon 2019

52 votes
9 voters
27 items
List Rules Vote up the tweets that perfectly capture the vibe of this Blizzcon.
Gaming giant Blizzard Entertainment had a lot to prove at this year's "Blizzcon" convention in Anaheim. Last year's 'con had garnered plenty of scorn from diehards when its biggest announcement was the unveiling of Diablo Immortal, a mobile-only title that nobody seemed to want. Even worse, Blizzard found itself embroiled in controversy when it banned professional Hearthstone player Ng Wai "Blitzchung" Chung for expressing solidarity with Hong Kong protests during a post-match interview. The move triggered criticisms that Blizzard is too beholden to its mainland Chinese market, and even members of Congress -- from Marc Rubio to Alexandria Ocasio-Cortez -- joined the pile-on in rare bipartisan fashion.
Blizzard took a twofold approach to rectifying the situation. First, president J. Allen Brack offered a rather vague apology for the banning incident: "We moved too quickly in our decision-making, and then to make matters worse, we were too slow to talk to all of you." (Brack latered clarified to PC Gamer that he had no intention of actually reversing the Blitzchung ban.) Second, Blizzard corrected last year's whiff with a veritable deluge of big game announcements: Diablo IV, Overwatch 2, and World of Warcraft: Shadowlands.
Were the fans appeased? We rounded up some of the tweets from an oddly frenetic convention in which ecstatic fandom clashed with "Free Hong Kong" protests and copious Winnie the Pooh imagery intended (for reasons too complex to get into here) to anger Chinese premiere Xi Jinping. Yup, it was a hot mess.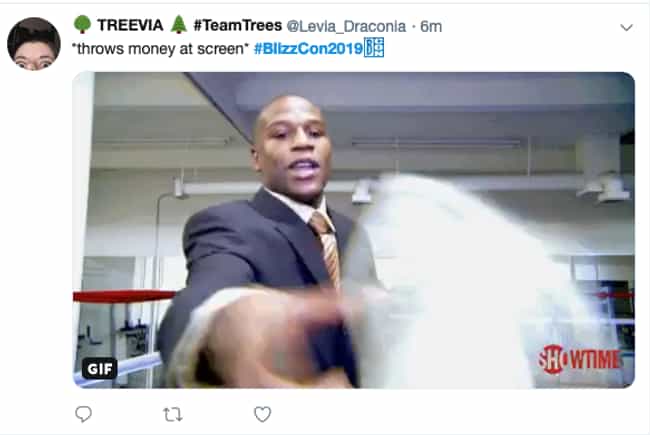 Is this Blizzcon in a nutshell?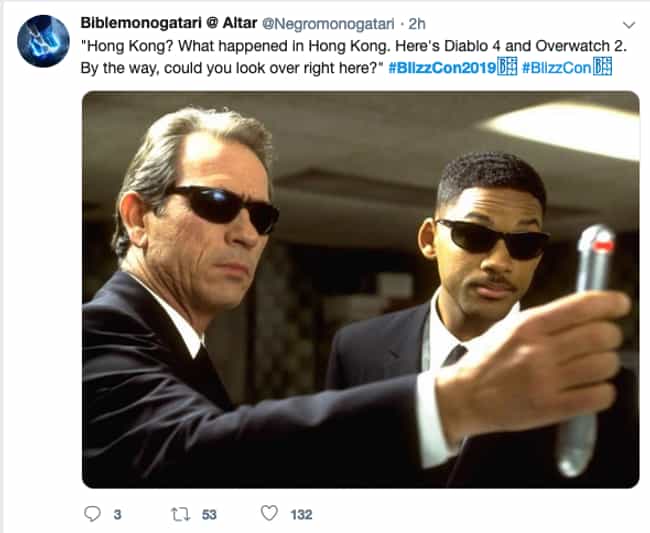 Is this Blizzcon in a nutshell?


Is this Blizzcon in a nutshell?


Is this Blizzcon in a nutshell?