Entertainment
Tyler Perry's Good Deeds Movie Quotes

189 votes
105 voters
33.6k views
8 items
Tyler Perry's 'Good Deeds' movie quotes include some of the best lines from this 2012 romantic drama, written, directed by and starring Tyler Perry. In 'Good Deeds,' Perry is Wesley Deeds, a man who grows up with a silver spoon in his mouth. He seemingly has everything: A great job, an Ivy League education and a beautiful fiance, Natalie (Gabrielle Union). But Deeds isn't happy. If you see one of your favorite 'Good Deeds' movie quotes, by all means, vote it up! And be sure to add any great quotes from Tyler Perry's 'Good Deeds' that aren't listed here.
By all accounts, Wesley Deeds (Tyler Perry) should be the happiest man alive. As he says, his life is "perfect." So why is he so unhappy? A chance encounter with housekeeper Lindsey Wakefield (Thandie Newton) and her young daughter changes everything for Wesley. As he reaches out to the struggling single mom, Wesley begins to understand that he needs to make changes in his own life in order to find happiness.
A really great quote can make a movie much more memorable. If you're looking for other excellent quotes from films, check out these lists for the best lines from
'Gone,'
'This Means War,'
'The Vow,'
'The Help,'
'Wanderlust,'
'Red Tails,'
'Act of Valor,'
'One for the Money,'
'Journey 2: The Mysterious Island'
'The Woman in Black,'
'Big Miracle,'
'Hugo,'
'The Muppets,'
'The Rum Diary,'
'Moneyball,'
'The Descendants,'
'War Horse,'
'Arthur Christmas,'
'Happy Feet 2,'
'Tower Heist,'
and 'Puss in Boots.'

Wesley: "When it all comes down to it, life isn't about how much we get - it's about how much we share."
Wesley's absolutely correct: Giving to others can totally change a person's perspective about what's most important in life.
Should this be higher or lower?

Natalie: "I can literally set by watch by Wesley. He always does the same thing and he's always gonna do the same thing."
Wesley's life is predictable, and his fiance, Natalie (Gabby Union), seems to find that perfect. Wesley, however, is getting restless.
Should this be higher or lower?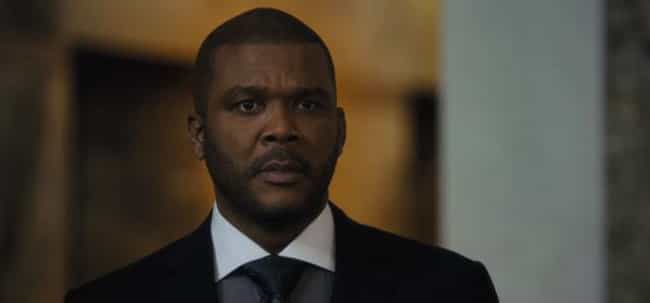 Lindsey (to Wesley): "You spend all this time making other people happy - you need to go and find what makes you really happy, because you have a good heart."
Money doesn't buy happiness, and this old adage is certainly true where Wesley Deeds is concerned. And someone outside of Wesley's wealthy circles, like Lindsey, can clearly see how dreadfully unhappy Wesley is right now...

Should this be higher or lower?

Lindsey (to Wesley): "Tell me how much a gallon of milk costs? You don't even know."
When Wesley questions Lindsey's mothering, she explains that times are tough for them. Can Wesley even understand what that means? He claims he can, but Lindsey's quick to call him out, because he honestly has no idea how much milk (or anything else, really) costs these days.
Should this be higher or lower?