Entertainment
Here's Where You've Heard All The Voices In 'UglyDolls' Before

UglyDolls are not just a toy phenomenon; they're about to be the stars of a major motion picture. The cast of UglyDolls - set for release on May 3, 2019 - is an eclectic roster of names from across film, television, and music. So if you've wondered where you've heard their voices before, the answer just might be "everywhere." From the big screen to the small, from sold-out arenas to the standup circuit, this animated film brings together some of the most formidable talents - and distinctive voices - in show business.
From what we know, the movie follows Moxy and her Uglyville compatriots on a journey to the town of Perfection, where they get a taste of a very different kind of life. They butt heads with Lou, a meanie who disciplines new recruits in the art of perfection. But when Moxy and her friends get to know a lonely Perfection resident named Mandy, they learn there's a lot more to life than being perfect.
As for UglyDolls' voice cast, let's take a refresher course on where you might have heard - or seen - these performers before.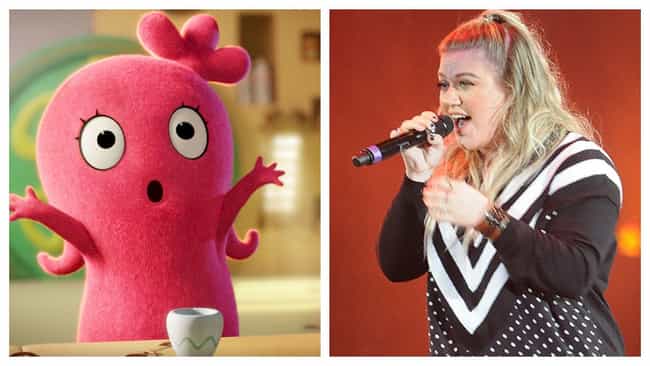 Kelly Clarkson is Moxy, the heroine of UglyDolls. Moxy is naturally curious and confident, and she has the ability to make others feel good about themselves. You know Clarkson as the winner of the first season of American Idol and as a judge on The Voice.
She's recorded eight studio albums, charted three No. 1 singles, and won three Grammy Awards. Billboard once called her "one of pop music's greatest singers."
see more on Kelly Clarkson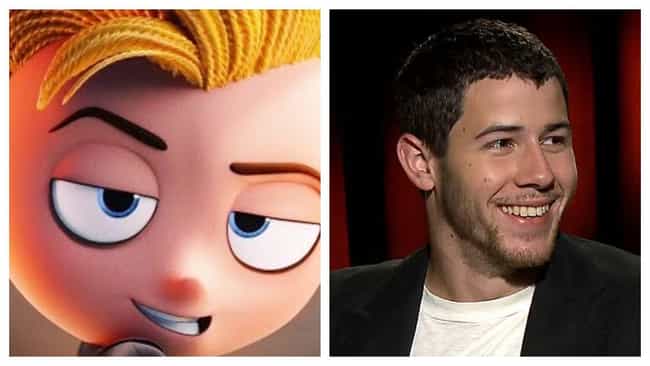 Nick Jonas is Lou, the villain of UglyDolls. Lou is the buff, preppy leader of the town of Perfection. He trains dolls to behave perfectly so they can graduate to the human world and find a human caretaker. Jonas is the youngest member of the Jonas Brothers, a sibling pop group who shot to fame as teenagers. Now, Jonas is a successful solo performer with three hit albums to his name. He's also had two Billboard Top 20 singles, "Chains" and "Jealous."
As an actor, his credits include the 2017 hit Jumanji: Welcome to the Jungle, the fraternity drama Goat, and the Fox TV series Scream Queens.
see more on Nick Jonas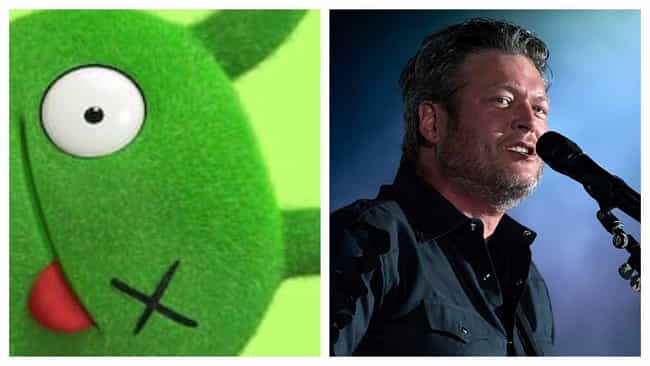 Blake Shelton is the voice of Ox, the hard-partying but devoted leader of Uglyville. He serves as a sort of mentor to the dolls and is dedicated to preserving their safety. And... he wants to party.
Shelton has served as a judge on The Voice since the series began in 2011; he's also one of country music's biggest superstars. He has released 11 chart-topping albums, snagged seven Grammy nominations, and judged other TV singing competitions like Nashville Star and Clash of the Choirs. Shelton has appeared in handful of feature films, including a voice role in 2016's The Angry Birds Movie.
see more on Blake Shelton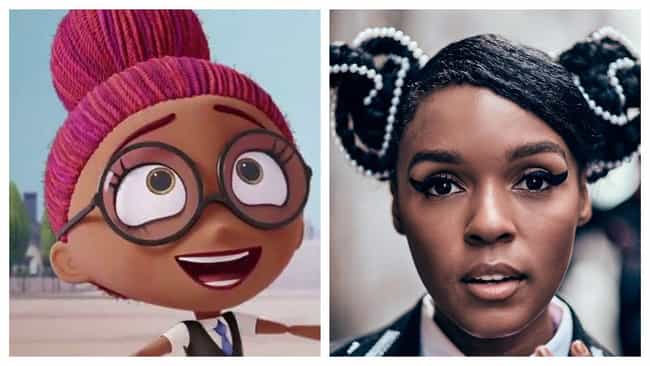 Janelle Monáe supplies the voice of Mandy, the seemingly perfect doll befriended by Moxy and her pals. Mandy's loneliness opens Moxy's eyes to the fact that perfection is not all it's cracked up to be. Monáe is a Grammy-nominated singer and songwriter. She has released three studio albums - The ArchAndroid, The Electric Lady, and Dirty Computer. The latter was released alongside an "emotion picture" of the same name.
She has also found success as an actress, appearing in several acclaimed films, including Hidden Figures, Welcome to Marwen, and the Academy Award-winning Moonlight.
see more on Janelle Monáe